Black Friday Chronicles: Changed Priorities Featuring Alec Torelli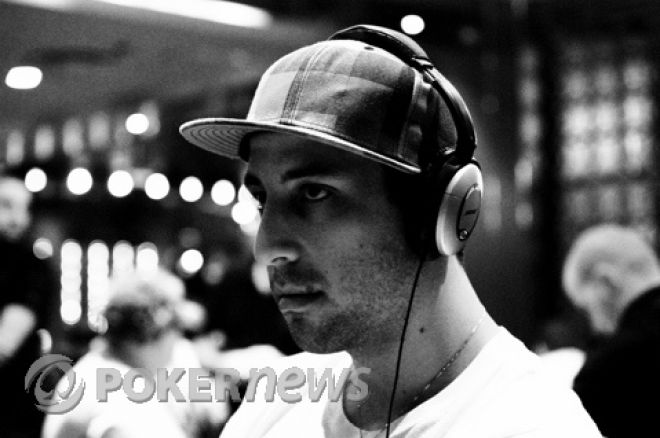 Everyone was impacted by Black Friday differently, which left them to deal with it in their own way. One man who is doing his best to accept the reality and adjust accordingly is Alec Torelli.
Since 2006, Torelli has amassed $1,473,962 in tournament earnings, including a second-place finish in the 2008 $10,000 Heads-Up NLHE Championship for $336,896, first in the 6th Annual Festa Al Lago Classic for $120,715, sixth in the 2009 $40,000 NLHE 40th Anniversary Event for $329,730 and fourth in the 2009 World Poker Tour Bellagio Cup V for $271,165.
After Black Friday, Torelli decided to focus on different things in his life, such as writing. And regularly contributes to PokerNews' Pro Blogs. He has also used his time away from the online felts to travel more and play live poker in various parts of the world.
How has you life changed in the last year as a result of Black Friday?
Without online poker I've been focusing on other things. I've spent a lot more time writing: starting a food blog, Still Served Warm, as well as working on a book. It's been a lifelong passion of mine and it's sad that it's taken something like this to really get me going. Ideally it will be a new career path. With respect to poker, I can't complain. I've been using it as a vehicle for travel and plan on playing in Asia, London, Italy and Vegas this year.
Do you have any funds trapped on Full Tilt? Do you think a deal will be completed and you'll get your money back?
Unfortunately I did. However, I wrote it off long ago as money I'm never going to get. Just another bad debt to add to the list. If I do get paid, it'll be a bonus, and maybe I'll splurge on a trip to Hawaii or something. I haven't been keeping up with any of the politics behind it. It's negative energy and I don't waste my time with things I can't control.
Did you ever consider moving out of the United States to play online poker? Why didn't you?
My priorities have changed. Poker's place in my life is constantly evolving, and, the older I get, the more it becomes a tool and job, rather than a passion. Don't get me wrong, I still love the games and there are moments of utter joy where I feel like it's my first time playing, but I suppose it's like being in a long relationship or abusing a drug, the highs wear off after a while.
What has been the biggest surprise to you over the past year related to Black Friday?
I'm not too in touch with much going on in the poker world. I've always removed myself from the politics, media and news. I like writing, I'd love to teach and interviews are fun because I can express certain opinions, but other than that I'm basically clueless. My biggest draw to the game has always been just playing. Everything else is extra credit.
Some people believe poker is experiencing some "dark days." What are your thoughts on that?
It seems fine to me. People are still playing in casinos all around the world. What people don't realize is that we lived through a boom unparalleled in history. By "dark days" if people mean you can't log on on to PartyPoker and print money whenever you feel like it, then yes, this is dark.
We shouldn't be surprised, though. Markets are very efficient and it's only a matter of time before the games get more difficult. Too many people made a living at the game for too long. If you look at other sports there aren't many who can really make it a full time thing. Poker should be no different.
Have you been keeping an eye on the online poker situation in the United States? If so, what are your thoughts? Do you think online poker will be legalized and regulated in the States anytime soon?
Hardly. I heard it was legalized in Nevada, but I haven't heard anything about the games yet. I also heard other states discussing it but it seems like until we have a national legalization the games are going to be pretty bad. Even then it will be much more regulated. Too much has happened recently that will deter many of the weaker players and I think it's going to take a while before online poker becomes "normal" again. Even still, there are enough good players waiting around for that to happen that will make it very tough to beat.
Stay up to date on all the latest news by following us on Twitter and liking us on Facebook.
Executive Editor US, PokerNews Podcast co-host & 2013 WSOP Bracelet Winner.