Poker Table Ratings Complies With PokerStars' Cease and Desist Notice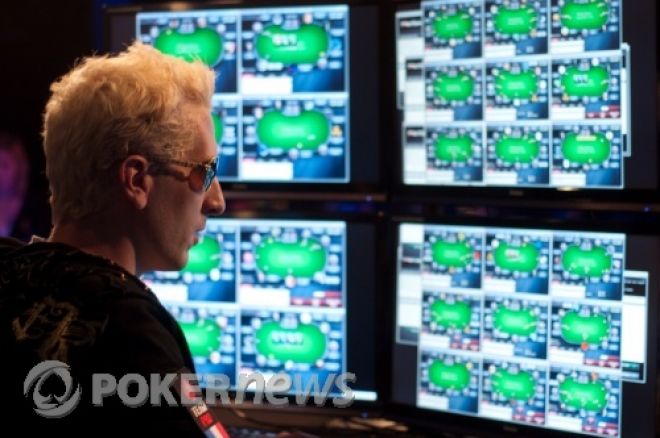 Data-mining website PokerTableRatings.com will no longer provide data from PokerStars after a threat of legal action from the world's leading online poker room.
In a blog posted Wednesday evening, Poker Table Ratings said it will fully comply with PokerStars' cease and desist order by removing the profiles and statistics of all players on the site. PokerStars has argued for years that PTR was infringing its intellectual property rights and creating an "unpleasant environment" for players.
Here's an excerpt from the PTR blog:
Recent contact by Stars has led to the removal of this network's player profiles from PTR. The current management team of PTR has been in place for just under a year and since day 1 we have been exploring ways to compromise with brands in order to create positive relationships for the betterment of the community.

We will fully adhere to the cease and desist notice by Stars, though we do not believe that we are a disservice to the online poker community. We continue to search and most importantly detect bot rings month after month and provide information about these true game-breaking activities to brands that care about the integrity of their games. We've provided unrivaled publicity to players who have gone on to become sponsored celebrities of the online poker world and we have given all players a public forum to show off their impressive wins or gain sympathy for their crushing defeats.
Lee Jones, Head of Home Games at PokerStars, spoke with PokerNews on Wednesday to discuss the legal action against PTR. According to Jones, PokerStars contacted PTR's Internet Service Provider (ISP), which agreed that PTR was breaching of the terms and conditions of the site. When PTR resurfaced with a new ISP, PokerStars' attorneys went back to work to ensure it was shut down again.
PokerTableRatings.com briefly went offline on Wednesday before announcing the decision on its blog. PTR says it will continue to introduce "new and exciting features" to customers, but the loss of world's largest real-money poker room is obviously a huge blow to the online tracking site.
PokerNews reached out to Poker Table Ratings on Thursday but did not get a response before press time.
Get all the latest PokerNews updates on your social media outlets. Follow us on Twitter and like us on Facebook today!