Exclusive: PokerStars' Lee Jones Talks Legal Action Against Poker Table Ratings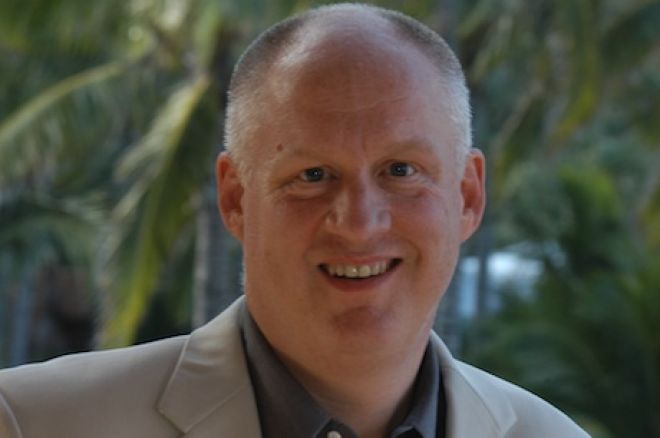 For years, PokerStars has clashed with data-mining websites, claiming infringement of intellectual property rights and breaching of the terms and conditions of the site.
One of the biggest antagonists has been Poker Table Ratings (PTR), a service that records millions of hands per day across every game and limit imaginable. PTR reveals statistics and win rates for each player, information that can greatly influence the action at a table. The site also sells hand histories and offers a premium service that allows additional searches of players.
Services of these types are strictly prohibited in PokerStars' Terms of Service. However, despite years of resistance from poker rooms, Poker Table Ratings has stayed in business. Not only that, but the site has added a number of online poker rooms to its database over the years. PTR tracks hands at PartyPoker, the Merge Network, 888poker, and many others.
This week, Lee Jones, Head of Home Games at PokerStars, shed some light on the latest developments in the ongoing feud. Jones said PokerStars has sent a "cease and desist" letter to PTR and has assembled a team of lawyers in various jurisdictions to follow up on the matter.
"We believe that a poker player shouldn't have information and data about his opponents except from hands he's actually played," Jones told PokerNews in an exclusive interview. "This is particularly important to protect new and/or weak players, who often don't even know that they're sitting in their opponents' cross-hairs.
"Furthermore, a small — but noticeable — boorish crowd routinely tells weaker players at their table how bad they are, based on these data-mined statistics. This creates an unpleasant environment and is bad for the players, bad for the game, bad for everybody. We have a responsibility as the leading enterprise in this industry to stop that kind of abuse."
PokerStars has taken a number of technical steps to thwart data-mining operations. However, the most effective technical steps also reduce the transparency of the games. Disallowing players to observe other tables would take away from the enjoyable atmosphere PokerStars has staged for more than a decade.
PokerStars has also attempted to negotiate with PTR to provide its service on an "opt-in" basis, a system used by many data-mining sites. PTR declined.
"They've basically countered every technique we've used, and again, we're reluctant to take more drastic steps, which would affect the legitimate player's experience," Jones said.
Now, the world's leading poker room has turned to legal action against PTR. Jones says PTR has not replied to any emails or letters asking it to halt its practices. As a result, PokerStars' attorneys have taken another avenue to prevent the business from operating.
PokerStars recently won a battle against PTR when the Internet Service Provider (ISP) that hosted PTR agreed to suspend its service. The ISP agreed with PokerStars' legal team that PTR was infringing on property rights.
"Our players have consistently expressed their concern about third-parties accessing and making public individual player data without explicit player permission," PokerStars' Chief Legal Counsel Paul Telford told PokerNews this week. "The Internet Service Provider currently used by Poker Table Ratings, the largest supplier of such data, complied with our cease and desist request and is no longer hosting the PTR site."
But again, PTR has not gone down without a fight. The company recently resurfaced using a new ISP. Business is back up and running.
PokerStars' attorneys are once again working on tracking down PTR's new ISP. The war rages on.
"We've been at this for two or three years — this is not a new effort," Jones said. "We will have their new ISP take them down again. The bottom line: we, as poker players, and the poker community at large agree that uncontrolled distribution of online poker player results is bad business and a violation of our terms of service. We will take whatever steps are necessary — both technical and legal — to prevent it from continuing.
"We will make it extremely difficult for them to do business."
Follow PokerNews on Twitter for up-to-the-minute news.