The Nightly Turbo: Lee Jones Rejoins PokerStars, Full Tilt Poker Announces FTOPS XX, and More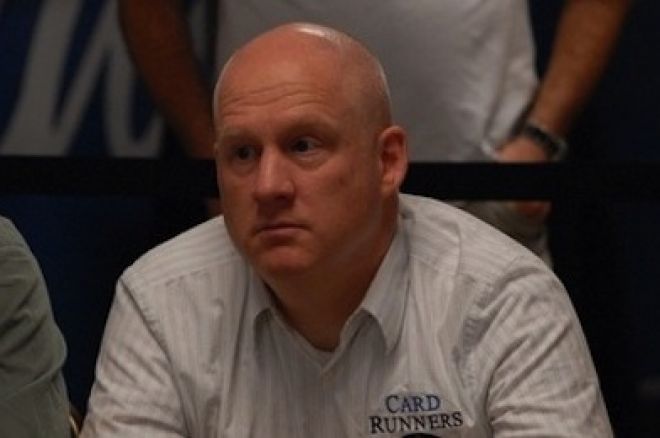 If you were looking for the day's top poker news stories, you've come to the right place. In tonight's Nightly Turbo, we'll give you the scoop on the rehiring of Lee Jones at PokerStars, bring you the highlights of the just-released FTOPS XX schedule, and more.
In Case You Missed It
Gus Hansen is closing in on a $4 million profit so far in 2011. Want to find out how he's doing it? The six-figure pots he took from Daniel "jungleman12" Cates over the weekend may have helped. Check out the Online Railbird Report for more.
We don't know the selection process the producers of your favorite poker shows use to cast the shows, but we do know which players we'd like to see more of. We've made a list of the five players we'd like to see on the PokerStars Big Game. Check it out, and let us know if we missed anyone.
The gaming front in the U.S. has been quiet over the last week, but the gaming industry in Asia has made up for that with plenty of news. For the goings on in the Asian gaming industry, check out Inside Gaming.
New PokerStars Execs
PokerStars has just announced that it has hired Guy Templer and rehired Lee Jones for its executive team.
Templer, the former chief operating officer of Netplay TV, will now be taking on the role of corporate business development director for PokerStars. He will now manage all business development for the site, including introduction into newly regulated markets.
Lee Jones was PokerStars' poker room manager from 2003 to 2007. During that time, he became well-known and respected among the site's players. His new role with PokerStars will be head of home games, the new venture from PokerStars that allows players to create and manage their own poker clubs.
For more, check out the press release.
FTOPS XX Schedule Announced
About a month after the books closed on FTOPS XIX, the schedule for FTOPS XX was announced.
It all kicks off April 17 with a $200+$16 no-limit hold'em multi-entry event with a $3 million guaranteed prize pool. There will be 45 events spanning the two-week series with over $38 million in guaranteed prize pools. Thirteen of those events will feature $1 million or more in guaranteed prize money.
Multi-Entry tournaments are still on the schedule, as are the Rush Poker tournaments, and a bevy of poker variations for you to test your skills. The $600+$40 buy-in Main Event features a $7.5 million guarantee and is also a multi-entry event. If FTOPS XIX is any indication of what's to come, the entrants for that event alone will top 10,000, and smash the already huge guarantee.
Here's a look at the entire FTOPS XX schedule, and if you've got gold jerseys on the brain, the first step to getting one is signing up for a Full Tilt Poker account.
Wynn Classic Calcutta Auction
The Wynn Poker Room held a "Calcutta" auction Tuesday afternoon for its $5,000 Wynn Classic Main Event. This was the first time in Wynn Classic history that an auction like this was held. The auction was aptly named the Survivors Auction, because the players being auctioned off had all survived Day 1 of the event.
A total of 212 players took their seats in hopes of surviving their day and moving on. Just 111 players made it to Day 2 and were up on the auction block in the Survivors Auction. The bidding started at $200 and some pros went for up to $800.
Phil Gordon and Jeff Madsen both sold was sold for $400, while Phil Hellmuth went for $300. Issac Haxton was grabbed for $450, Carter King was snatched up for $500, and the player with the highest bid was Eric Froehlich, who was auctioned for $800.
Check out the Wynn Poker Room's Twitter page for more on the auction.
Netherlands Legalizing Online Poker
On Saturday, the Dutch government announced that it wanted to begin granting licenses for Internet gambling in the Netherlands. The proposal is part of a major policy overhaul by the new coalition government that took over last October.
"It is a big shift (in policy), but this is a new government with a more liberal approach," Jaap Oosterveer, a spokesman for the Dutch Ministry of Public Safety and Justice said.
According to a letter sent to the Dutch parliament by Fredrik Teeven, state secretary of security and justice, hundreds of thousands of Dutch residents gamble online, defying the ban, and changing the law would allow the government more control.
Teeven also pointed out that consumers should be protected and legalizing the activity would implement safeguards against gambling addiction and fraud.
To find out more head on over to Reuters.com.
Bad Beat? Just Head to the Spa
It's not all work for Laura Cornelius at the PokerStars European Poker Tour Snowfest. She takes some time out to talk to the owner of the Alpine Palace, Florian Wolf, and checks out the spa.
To stay up to date by following us on Twitter.
We have one more $15,000 PokerStars Sunday Million Freeroll left to qualify for, with $1,000 going to the winner and 260 tournament tickets, including 45 Sunday Million Tickets.