The Online Railbird Report: Hansen Closing in on $4,000,000 Profit for 2011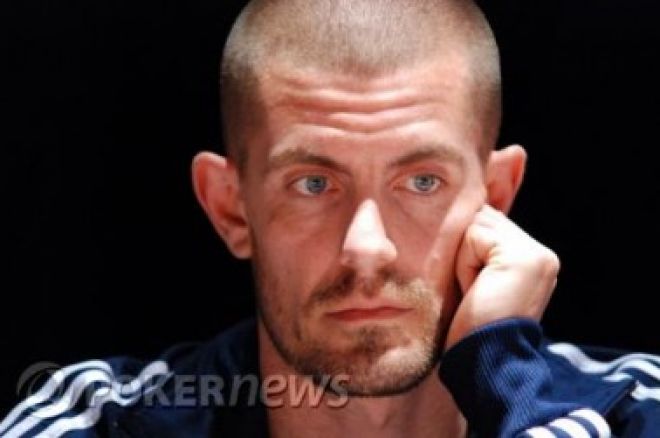 One of two things is certain to be true when recapping the high-stakes cash-game action on Full Tilt Poker in 2011. Either Gus Hansen is crushing or "XWINK" is up or down a few hundred thousand dollars since an hour ago. Over the last few days, it has been the former, as Hansen's heater continues to show little sign of slowing down. In two sessions against Daniel "jungleman12" Cates, Hansen took down six-figure pots to contribute to his nearly $750,000 in winnings since Friday. It wasn't all bad for Cates, though, taking down the biggest pot of the weekend against Phil Ivey.
Cates Fails To Slow Down Hansen
Two hands from two sessions — similar results. Cates had the button, opening to $1,800. Hansen min-raised to $3,000 from the big blind and Cates called, landing an
flop to the board. A pot-sized $6,000 bet came from the Great Dane, and Cates made the call, leading to the
turn. Hansen fired another pot-sized bet of $18,000. Cates smooth-called again and when the
hit the river, Hansen didn't change his routine; he bet the $54,000 pot. Cates called for a third time but mucked when Hansen showed
for a turned a full house to win the $162,000 pot.
It's a similar story with the second hand. Cates made it $1,800 to play from the button. Hansen bumped it to $5,400 from the big blind and Cates called. Hansen fired $10,800 when the flop fell
. Cates called to see the
fall on the turn, prompting a $21,600 bet from Hansen. Cates raised the pot — $59,400 — and Hansen called all in for just a bit more than $48,000.
Hansen:
(top set, nut-flush draw, open-ended straight draw)
Cates:
(top two pair with a third pair, too)
What looked to be a nice turn card for Cates was actually the worst card in the deck for him, leaving him drawing dead. The river was run twice, regardless, and it didn't matter that the first brought the
, filling up Cates to a still-losing full house. The
on the second river officially locked up the pot $128,000 pot for Hansen.
Cates Gets Lucky Against Ivey
Playing $500/$1,000 no-limit hold'em with Phil Ivey, Cates took down the largest pot of the last several days. Cates opened to $3,000 on the button only to see Ivey pop it to $9,000 in the big blind. Cates called and a
flop followed. Ivey fired $12,000 but was met with a raise to $27,000 by Cates. That was just fine with Ivey, who promptly shoved for $88,000. Cates called and revealed
but needed help to run down Ivey's
. They ran it once and help arrived quickly for Cates in the form of the
on fourth street. Ivey was not saved by the
on fifth street and watched the $194,000 pot slide toward Cates.
Who's Up? Who's Down?
Week's biggest winners (3/18-3/21): Gus Hansen (+$740,000), *Also11 (+$215,000), noluck17 (+$183,000), IReadYrSoul (+$168,000)
Week's biggest losers: Scott "URnotINdanger2" Palmer (-$391,000), *Sace123 (-$228,000), NoPasaran (-$192,000), fishosaurusREX (-$147,000)
Year-to-date winners: Gus Hansen (+$3,897,000), Matt Hawrilenko (+$1,900,000), *Gavin "gavz101" Cochrane ($1,731,000), Daniel "jungleman12" Cates (+$1,721,000), Phil Ivey (+$1,124,000)
Year-to-date losers: kagome kagome (-$1,844,000), Tom "durrrr" Dwan (-$1,368,000), fishosaurusREX (-$1,164,000), UarePileous (-$977,000), cadillac1944 (-$939,000)
*on PokerStars
*data obtained from HighStakesDB.com
If you have the skills, we have $55,000 in added prizes. PokerNews Skills Challenge at Full Tilt Poker is a series of money-added tournaments every Wednesday night, which culminate in a $20,000 Freeroll. Also, don't forget to follow us on Twitter and like us on Facebook.