The Online Railbird Report: Dwan Wins $529k Pot as Hansen Drops $1.1 Million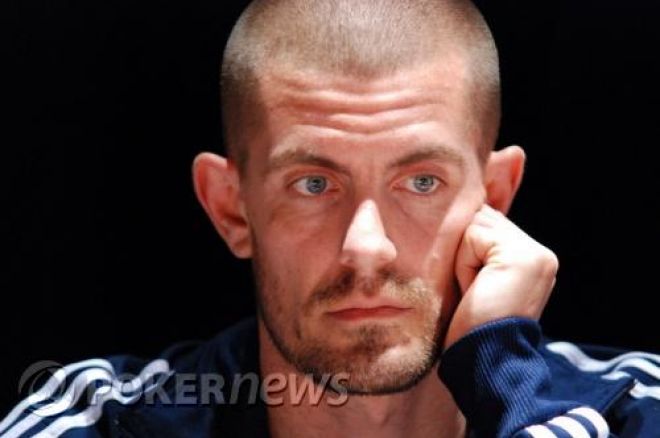 The nosebleed-stakes action was as wild as we've seen in months this week. While cap pot-limit Omaha games have been all the rage in the post-World Series of Poker half of summer, this week, the heavy hitters returned to the deep-stack tables, where quarter-million dollar pots and epic heads-up battles unfolded. Phil Ivey and Ilari "Ziigmund" Sahamies ended up the big winners this week, while Gus Hansen suffered a seven-figure loss in only a single day.
Sunday, Bloody Sunday: Hansen loses $1.1 million
Gus Hansen was having a pretty decent week. On Wednesday night, he crushed the $2,000/$4,000 limit Omaha 8-game for $437,000 and managed to lose only about $85,000 of that haul back in the $300/$600 and $500/$1,000 PLO games, where Tom Dwan and Phil Ivey were the big winners, earning $425,000 and $530,000 respectively. For Hansen, however, all hell broke loose on Sunday. After playing more than 2,100 hands, Hansen ended the day with a $1.1 million loss, the vast majority landing in Ivey and Cole South's coffers. Even crazier? Hansen's seven-figure loss happened in limit games, namely $2,000/$4,000 O8 and $1,500/$3,000 7-game.
Hansen has not been seen on Full Tilt Poker since Sunday's disastrous session, but if history is any indicator, we won't have too long a wait before we see him behind a chip stack again.
Sahamies stings Ivey for $635,000
Earlier this month, Ilari "Ziigmund" Sahamies was running so bad he was talking about taking an extended break from online poker. However, this week the Finnish marauder took on the biggest giant in the forest, Phil Ivey, pocketing $635,000 in a volatile heads-up match. These two were back in their old stomping grounds, the $500/$1,000 heads-up PLO tables, although they did squeeze in a few hands in the cap game at the same limits.
Sahamies and Ivey's largest pot came in at a hefty $335,000. Ivey opened for $3,000, Sahamies three-bet to $9,000 and Ivey called. Sahamies made a $15,500 continuation bet on the
flop, Ivey raised to $51,000, Sahamies re-potted to $171,000 and Ivey called all-in for $158,495 total.
Sahamies -
(pair of aces and the nut flush draw)
Ivey -
(set of eights)
They ran the river only once, the
falling to make Sahamies's flush. Ship the $334,990 to Finland.
Sahamies picked up another massive pot when he reraised Ivey all-in on the turn, the board reading
. Ivey called and turned over
for a straight while Sahamies showed
for a set of sixes. The board paired with the
on the river, Sahamies collecting the $287,927 pot with sixes full.
Monsterpotten of the Week: Dwan scoops up $529,000
So, why the sudden shift from cap PLO to deep-stacked PLO? The answer, at least in the short term, is "cadillac1944," a new screen name at the nosebleed stakes on Full Tilt. First appearing on August 17, cadillac1944 initially started playing limits from $5/$10 to $25/$50. He jumped up to $100/$200 PLO on August 20 and was taking successful shots at the $200/$400 games less than a week later. Over the weekend, however, he dropped close to $600,000 at the $300/$600 and $500/$1,000 tables, including the fifth-largest pot of 2010, a $529,000 monsterpotten.
Playing six-handed $300/$600, Patrik Antonius min-raised to $1,200 from under the gun and the entire table called, making it a family pot. On the
flop, cadillac1944 led out for $7,800 from the small blind, Di "Urindanger" Dang called from the big blind, Antonius folded, and Tom Dwan raised to $32,500. Phil Ivey and "URnotINdanger2" folded, and cadillac1944 re-potted to $113,100. That chased away Dang, but led Dwan to move all-in for $307,685. Cadillac1944 made the call for the $256,611 he had behind.
cadillac1944 -
(top two pair)
Dwan -
(top two pair and a straight draw)
They ran the turn and river twice. On the first run, the
and the
fell, Dwan rivering a seven-high straight for half the pot. The second run brought the
and the
, Dwan turning a six-high straight to scoop the entire $528,618 lot.
Who's up? Who's down?
This week's biggest winners (8/23-8/29): Phil Ivey (+$1.01 million), Ilari "Ziigmund" Sahamies (+$818,000), Daniel "jungleman12" Cates (+$641,000)
In the red: Patrik Antonius (-$1.1 million), Gus Hansen (-$799,000), Luukie21 (-$356,000)
The highest-stakes action on the Internet all unfolds on Full Tilt Poker. Open up an account today and see for yourself.