The Online Railbird Report: Antonius Stuck, Sahamies Up, and "Isildur1" Returns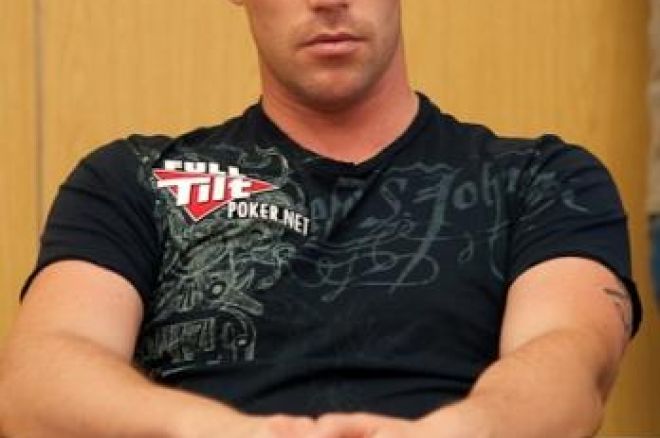 Full Tilt Poker's high-stakes cash games roared back to life this week, as online poker luminaries Patrik Antonius, Ilari "Ziigmund" Sahamies, Brian Townsend and Gus Hansen hit the virtual felt. $100,000 turn raises and $300,000 pots were the norm once again as Sahamies continued riding the hot streak that earned him more than a million dollars during the month of January while Antonius endured over $1.8 million in losses, despite winning the week's largest pot at nearly $500,000.
Antonius Sputters, Sahamies Scores in 2010's Biggest Action
Railbirds rejoiced at the return of the monsterpotten this week, as Sahamies, Antonius and Phil Ivey engaged in several $300/$600 and $500/$1,000 pot-limit Omaha matches, sending pot sizes soaring. In a 24-hour period between Thursday and Friday, 50 six-figure pots were recorded on Full Tilt Poker, 16 of them over $200,000, six over $300,000 and the largest of them all coming in just short of half a million dollars at $497,594.
Unfortunately for Antonius, this onslaught of action came amidst a massive downswing for the Finn. After dropping over $800,000 at the PLO tables on Wednesday night and losing over $250,000 in two sessions of the "durrrr" Challenge, Antonius lost another $225,000 over the course of 1,259 hands of $300/$600 PLO. Remarkably, these losses came despite Antonius finding himself on the winning end of that aforementioned $497,000 pot. Here's how the hand played out.
Playing heads-up $300/$600 PLO against Sahamies, Antonius ignited a pre-flop raising war after opening for $2,000 from the button. Sahamies reraised to $6,200, Antonius four-bet to $18,800, Sahamies came back over the top for $56,600 and Antonius put in a sixth raise to $170,000. Sahamies called and the Finns went to the flop with $340,000 already in the middle. The rest of their stacks naturally went in the middle after the flop came down
, Sahamies moving all in for $78,697 and Antonius making the call. Sahamies turned over
for the third-nut flush draw while Antonius flipped up
for a pair of aces and the nut flush draw. Antonius' hand held through the
on the turn and the
on the river, earning him the $497,594 pot.
That same evening, Sahamies also played a heads-up match with Phil Ivey, in his eponymous "Thunderdome." Thus far this year Ivey has only made sporadic appearances online, playing only a bit over 1,300 hands in 2010. In this session Ivey couldn't find any traction against Sahamies, dropping close to $300,000 over the course of 162 hands of $500/$1,000 PLO.
Antonius couldn't stop the bleeding over the weekend as his downswing continued. He took a $572,000 hit on Sunday over the course of 357 hands, bringing his 2010 losses to a staggering $1.86 million. To put it in perpective, Antonius' losses over the first 32 days of the year are more than double what Brian Townsend (second on 2010's "In the Red" list thus far with -$893,000) has endured.
Kostritsyn Crushes 7-Game
Alexander "PostFlopAction" Kostritsyn's regular online game these days is $100/$200 PLO, but this week, the young Russian took a shot at $1,500/$3,000 7-Game that paid off. On Thursday night, Kostritsyn took on Sahamies in a heads-up 7-Game match that netted him $79,000 and made a return engagement on Friday, relieving Sahamies of another $497,000.
The largest pot of their match came in at $317,000 and occurred during the PLO round. Kostritsyn opened for $1,800 from the small blind, Sahamies three-bet to $5,400 and Kostritsyn called. Sahamies led out for $10,800 on the
flop, Kostritsyn making the call. The turn came the
and Sahamies fired again for $32,400. Kostritsyn repotted to $129,600 and Sahamies called, leaving himself only $12,484 behind. The
hit the river and Sahamies committed the rest of his stack and Kostritsyn called, turning over
for two pair on the flop that improved to a king-high straight on the river. Despite rivering a queen-high straight with
, Sahamies' hand was toast and Kostritsyn raked in the $316,567 pot.
"Isildur1" Reappears at $25/$50 PLO
As we reported in yesterday's Nightly Turbo, everyone's favorite Swedish mystery man "Isildur1" made two short appearances on Full Tilt Poker this week. On Saturday night, Isildur1 lost $1,000 over the course of 14 hands of $25/$50 six-max PLO, then returned yesterday afternoon for 55 hands of $25/$50 capped PLO. He dropped another $2,458 before vanishing once again. Although it's been several months since he played a high-stakes session on Full Tilt, he has reportedly been grinding $50/$100, $100/$200, and $250/$500 PLO on Betfair under the screen name "Omlphalotus."
Hansen Pulls in $384K at 7-Game
"Ziigmund" isn't the only one riding a hot streak. After losing more than $5.5 million in 2009, Gus Hansen ended January with over $1.7 million in profits, primarily from the 7-Game tables. He raked in another $384,000 this weekend, most of his earnings coming from Brian Townsend, who dropped about $230,000.
Hansen's largest pot of the session came against Sahamies in the PLO round of 7-Game. Playing six-handed, Sahamies opened for $2,100 from UTG+1 and the action folded around to Hansen, who made the call from the small blind. Hansen checked the
flop over to Sahamies, who bet $3,000. Hansen raised to $8,400, Sahamies reraised to $29,700 and Hansen called. Once the
hit the turn, Hansen bet $63,900, setting Sahamies all-in. Sahamies called off the $31,541 he had behind, turning over
for a pair of queens, the nut flush draw and a straight draw. Hansen, however, led the hand with
for two pair. The
on the river missed Sahamies' draws and Hansen raked in the $126,979 pot.
Who's Up? Who's Down?
This week's biggest winners (1/25-1/31): Alexander "PostflopAction" Kostritsyn (+$823,000), Cole South (+$741,000), Gus Hansen (+$490,000)
In the red: Patrik Antonius (-$1,843,000), John "world1969" Hennigan (-$495,000), Phil Ivey (-$444,000)
January's top five earners: Gus Hansen (+$1,743,000), Cole South (+$1,507,000), Di "Urindanger" Dang (+$1,239,000), Ilari "Ziigmund" Sahamies (+$1,104,000), Alexander "PostflopAction" Kostritsyn (+$1,011,000).
The highest-stakes action online all unfolds on Full Tilt Poker. Open an account today and see for yourself.