Inside Gaming Asian Edition: Taiwan to Hold Gaming Referendum, Macau Gets Bridge Financing, and Wynn Macau Doubles Profits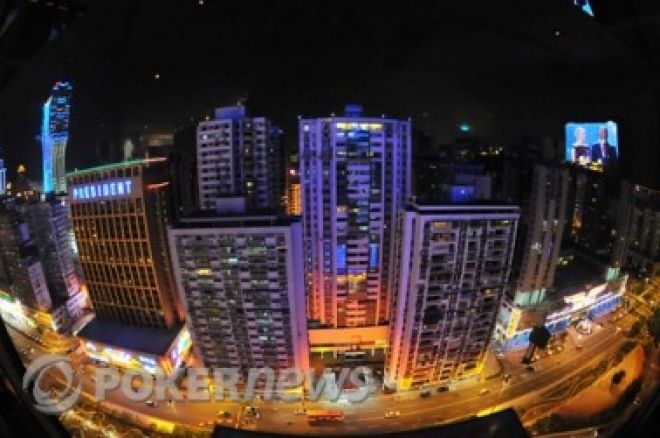 It's been a slow week for U.S. gaming news, but much like the economy, it's never a slow week in Asia. Taiwan is looking to get into gaming, and Macau has finally secured financing for a $4.5 billion bridge that should bring even more tourists to the world's biggest gaming center. Thanks to all of that activity, Wynn Macau announced that its 2010 profits more than doubled from an already impressive 2009.
Taiwan Reconsidering Casino Development
After years of failed attempts by American casino operators to gain gaming concessions in Taiwan, officials might finally be changing their minds about the merits of local gaming. The Matsu Islands, part of Taiwan's Lienchiang County, are preparing to introduce a local casino referendum, hoping the addition of gaming will revive the area's tourism industry.
The county government is partnering with the Chung-Hua Institution for Economic Research to prepare data for referendum proposals scheduled for June. The entire voting process is expected to be completed by November. Taiwan Today said, "The aim is to help Matsu keep pace with Hong Kong and Macau and become a vibrant transit point in the Southeast Asian region."
The Chung-Hua Institution of Economic Research is searching for two locations on the islands that would be able to support the development of a large casino resort. After the completion of a feasibility study, the county is expected to seek central government financing to build an international airport.
The local government has its work cut out for it, convincing locals to support the plan. Penghu Island undertook a similar process in 2009, but voters rejected the idea of opening a casino. Matsu's prospects for success are higher, however, because the county only has 6,000 residents who need to be convinced, according to an article in Asia Today.
Macau Secures Financing for Massive Bridge
Taiwan isn't the only Asian island looking to gaming to finance infrastructure development projects. After a long search, Macau has found a consortium of seven banks to fund the construction of a massive bridge to connect the gaming mecca with both Hong Kong and mainland China. Currently locals and tourists headed for Macau must either fly into the island's airport or take a ferry from Hong Kong or China.
The combined loan packaged for the bridge is estimated at $4.5 billion. The Special Administrative Region of Macau is responsible for reclaiming 340 acres of land needed as a part of the bridge project. The bridge terminus will include a large parking structure and shuttle bus depot. As it is, Macau is having difficulty managing the enormous number of shuttle buses sent by casinos to lure patrons from every point of entry and tourist destination on the island.
Bridge construction is scheduled to end in 2015. China is also developing a high-speed train and light-rail system to facilitate the journey from more inland regions to Macau.
Read more about the new bridge financing in the Las Vegas Review-Journal.
Wynn Macau Doubles Profits
Wynn Macau Ltd. announced that its annual profit more than doubled after it opened a second resort in Macau. Net income increased to $567 million, a jump from 41 cents per share in 2009 to 85 cents per share in 2010. Investment analysts predicted that returns would be strong, but Wynn's results surpassed expectations. Gambling revenue increased 58 percent across the island.
Wynn Macau opened its first casino resort, modeled after the Wynn Las Vegas, in 2006, two years after the Sands brought American-style gaming to Macau. Wynn opened Encore Macau in April 2010. The company is developing its third project on the island's Cotai Strip.
Wynn Macau's impressive returns helped to boost the stock of its controlling shareholder, Wynn Resorts Ltd., during difficult times for the company's Las Vegas properties. Wynn Las Vegas and Encore Las Vegas also announced better-than-expected returns for the fourth quarter of 2010.
Read more about the Wynn's winning results on Bloomberg.com.
Be sure to follow us on Twitter for up-to-the-minute news.