Inside Gaming: Sands Court Report, Gaming Stock Talk, and Movement in Mobile Gaming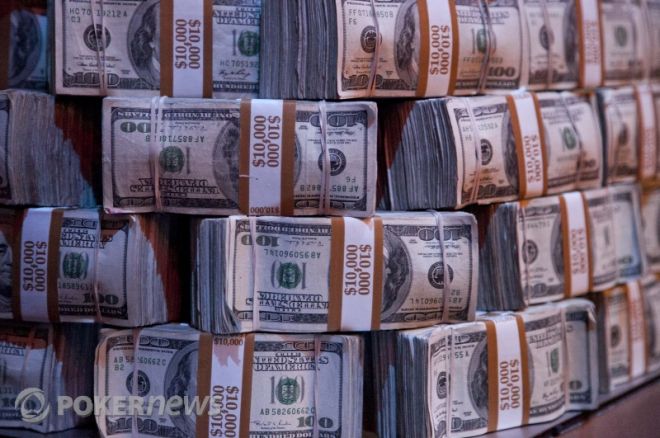 This week's Inside Gaming news has Sheldon Adelson's appeal of a $58-million ruling in Nevada Supreme Court, a Las Vegas investment firm's analysis of gaming stocks' August performances, and a British think tank that is predicting big things for the mobile gaming industry.
Sands Appeals $58-million Judgement Rewarding Macau Businessman for Bribery
Las Vegas Sands Inc. is appealing a 2008 judgement awarding damages to a Hong Kong businessman who says he was cheated out of his cut after using his influence to convince Macau government officials to award gaming licenses to the Sands. Chairman Sheldon Adelson presented his argument to the Nevada Supreme Court last week on behalf of himself, the company, and former Sands president William Weidner.
Richard Suen was awarded $43.8 million, which became $58.6 million with the addition of prejudgment interest, by a Las Vegas jury two years ago. Suen claims that gave Adelson the idea to build a casino in Macau and helped pave the way for officials to approve the Sands' bids once the Chinese Special Administrative Region ended its gaming monopoly in 2000. Suen said at one point the Sands offered him $100 million for his services. The Sands opened the Sands Macau in 2003 and the Venetian Macau in 2007.
The Sands responded by arguing that there is no proof of Suen's influence over the decision-making process. Samuel Lionel, an attorney for the company, said the jury was asked to both presume illegal influence without evidence and to reward Suen for "irregular" behavior. He said the judgement, "breaks new ground in permitting a United States jury to award tens of millions of dollars based on allegedly irregular actions of a foreign government."
In 2009, the Sands opted to settle a similar suit filed by Clive Bassett Jones, Dax Turok, and Cliff Cheong. The terms of the agreement were never made public. The Supreme Court heard Adelson's testimony in the Suen case last week but has yet to issue a ruling.
The Las Vegas Sun has more on the case.
Gaming Stocks Rise in August on Backs of International, Regional Operators
Gaming industry stocks rose as a group in August. Individually, companies with large investments in international casinos or with small investments in regional projects fared well. On the other hand, those with concentrated interests in Las Vegas continued to fall.
Las Vegas-based company Applied Analysis tracks a group of stocks in its Gaming Index. The company's Gaming Index rose nearly 18 points last month after falling sharply in July. Applied Analysis principal Brian Gordon explained, "Investors seem to be shying away from operators with a significant presence in the Las Vegas markets, both destination and locals-based. There is month-to-month volatility, but investors see much more upside in those companies that operate in other markets or abroad."
For example, Las Vegas Sands Corp. stock rose more than 18 percent in August after the company announced strong returns from its casinos in Macau and its new entertainment complex in Singapore. Wynn Resorts Ltd. saw its stock price rise by six percent thanks to similar good news from its two Macau casinos. MGM Resorts International's stock remained static.
Companies with a focus in regional gaming markets, including Penn National Gaming and Ameristar Casinos, saw double-digit increases in their stock prices. The trend did not hold, however, for Boyd Gaming Corp. The company operates largely in regional markets but also has significant assets in downtown Las Vegas and in locals casinos in the Las Vegas area. Boyd's stock fell by six percent.
Read more about the August index here.
Mobile Gambling Predicted to Top $48 billion in 5 Years
A new report estimates that wagers placed by mobile devices such as cell phones and iPads will exceed $48 billion a year by 2015. British telecom analyst Juniper Research Ltd. published a study tracking the growth of mobile betting and predict it will continue to grow as Apple allows gambling applications to be sold in its Applications Store and the United States allows the introduction of a mobile lottery service.
The leading markets for mobile gaming, however, will continue to be Japan and China. According to the report, the Japan Racing Association's iPAT betting service is responsible for the lion's share of all bets placed through mobile devices. The rest of the market is currently made up of UK betting outlets and a newly-launched Chinese mobile lottery service.
Read more about the report at iGaming Business.
Follow us on Twitter for up-to-the-minute news.