PokerStars The Big Game: Five Players We'd Like to See on TV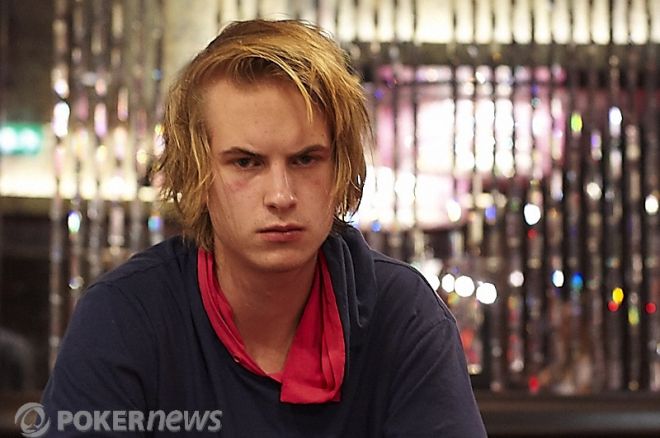 One of last year's biggest television hits was PokerStars' The Big Game, which took the poker world by storm and saw Bob Ferdinand emerge as the 2010 Big Game Loose Cannon Champion. He managed to win $181,500 and the $50,000 North American Poker Tour Passport. Recently, pros and amateurs gathered in Las Vegas to film season two of The Big Game. Top poker pros Jonathan Duhamel, Jennifer Tilly and Daniel Negreanu confirmed their appearances via Twitter, evidence that PokerStars was putting together an all-star lineup. So, with the few pros who were signing on, we started thinking of some pros who've been conspicuously absent from The Big Game.
Given that the show is sponsored by PokerStars, it is no surprise that no Full Tilt Poker pros have played in the game. Obviously, that is a major disappointment to poker fans because it means they miss watching the action generated by players like Tom "durrrr" Dwan, Patrik Antonius, Gus Hansen, Mike "The Mouth" Matusow, Michael Mizrachi, and Phil Ivey. With this said, we at PokerNews thought it might be fun to take a look at some other players we'd like to see on The Big Game.
Faraz Jaka
With more than $3 million in career winnings and a Season VIII World Poker Tour Player of the Year award to boot, Faraz "The-Toliet" Jaka is known as an action player with an ultra-aggressive style. Not only that, he is a talkative character of the game. That tends to translate into pure entertainment, which is exactly what a player needs to provide on a poker TV program.
Jaka has two big WPT finals tables under his belt, the first being a second-place finish in the 2009 WPT Bellagio Cup V for $774,780 and the other a third-place finish in the Doyle Brunson Five Diamond World Poker Classic later that same year for $571,374. Jaka, who obviously has TV experience, is one of those players who will thrive in front of the cameras. He's not afraid to drive the action and give the audience what they want, which makes him a perfect candidate for The Big Game.
Eric "basebaldy" Baldwin
While Jaka is loud, entertaining, and full of gamble, his opposite may very well be Eric "basebaldy" Baldwin, a player who's action and solid play do all his talking. 2009's CardPlayer Player of the Year, Baldwin made a huge splash in the poker world after winning his first bracelet at the 2009 World Series of Poker in a $1,500 no-limit hold'em event for $521,991 and then following that up with a runner-up finish in the WPT $25,000 Championship for $1,034,715.
Baldwin is a down-to-earth guy that viewers would surely relate to. He may not be known as a cash-game player, but his poker fundamentals are solid enough so that he'd more than likely adapt to The Big Game format. In the meantime, Baldwin will be making his Poker After Dark debut later this season in a match that includes Doyle Brunson, Andrew Lichtenberger, Annette Obrestad, Melanie Weisner, and Tom Dwan.
David "Devilfish" Ulliott
One of the original "Bad Boys of Poker" who was among the first poker TV stars, David "Devilfish" Ulliott is one of the best known characters of the game. Granted, he has faded from the spotlight in recent years, but that's even more of a reason to bring him back. Whether they love him or hate him, the Devilfish has always had the ability to inspire a strong reaction from fans. Not only that, Ulliott is admittedly a cash-game player, which would make him the perfect fit for The Big Game format.
Given his popularity, especially in his native England, it is surprising that he hasn't had appearances on poker shows like Poker After Dark, High Stakes Poker, or the NBC National Heads-Up Championship. One theory is that Ulliott hasn't been invited to such shows because of his actions at the Full Tilt Poker invitational event at the 2005 Monte Carlo Millions. For those who don't recall, Ulliott stood up and flashed a "www.devilfishpoker.com" sign, which was against Fox Sports Net's strict policy against advertising ".com" websites, a stunt that was amplified given that the show was being broadcast live! As a result, Ulliott was banned from future FSN productions, which could be a determining factor in his eligibility for The Big Game because it is broadcast on Fox. Perhaps it is time to forgive and forget.
Daniel "jungleman12" Cates
Few people had a better 2010 than Daniel "jungleman12" Cates, who earned $4.9 million playing online, more than any other player. Unknown at the start of the year, Cates' identity was revealed in July 2010 and his rise to fame and popularity has continued to grow ever since. He is more than proficient in both no-limit hold'em and pot-limit Omaha and will never back down from a juicy, big-time cash game, especially now that he is 21 years old.
Cates may be well-known among the online poker community, but he has the potential to impress a whole new demographic in the general TV audience. Granted, he has a lot to learn about live events, but it is only a matter of time before he becomes one of the game's newest and most visible TV stars, and what better place to make a first impression than on The Big Game?
Viktor "Isildur1" Blom
The man known as "Isildur1" was not a Team PokerStars Pro during season one of The Big Game, but now that he is, it'll only be a matter of time before Viktor Blom is invited to play in the biggest TV events. In fact, the only thing holding him back at the moment is time, or lack thereof, given that he is not yet 21, which prohibits him from playing events in Las Vegas, including The Big Game.
While that is a significant roadblock, PokerStars could certainly host a special filming of The Big Game in Europe, where Blom would be allowed to play. Doing so would also open the door for other online superstars between the ages of 18 and 20, and it also helps The Big Game reach an extensive European audience. One thing is for sure, Blom's online cash-game exploits are legendary, and the poker world is anxious to see him put his skills to work in live cash games, preferably ones that will be on TV.
Obviously this is a topic subject to debate. Let us know who you'd like to see in PokerStars The Big Game by using the comments section below. In the meantime, be sure to follow us on Twitter and like us on Facebook.