PokerStars SuperStar Showdown: Blom Dismantles Negreanu for $150,000 in 1,439 Hands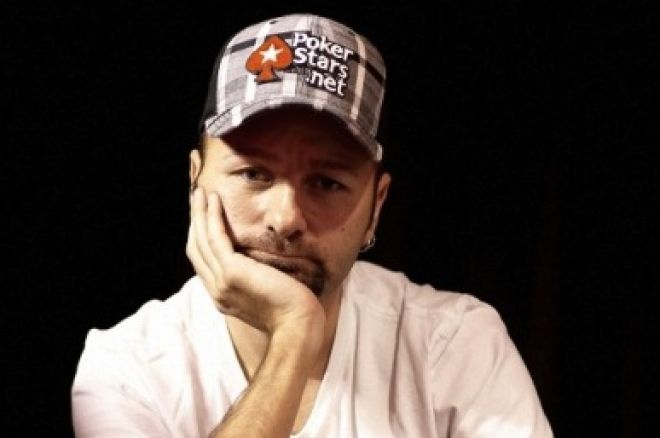 Ever since Viktor "Isildur1" Blom signed with PokerStars and began the SuperStar Showdown, fellow Team PokerStars Pro Daniel Negreanu has expressed interest in playing the Swede. But, his self-confessed lack of online experience made him hesitant. After practicing, Negreanu decided it was time to take on Blom on Sunday, March 20, 2011, in what was the fifth installment of the SuperStar Showdown. Blom entered with a record of 3-1.
SuperStar Showdown Breakdown
| Date | Opponent | Profit/Loss | Record |
| --- | --- | --- | --- |
| Dec. 19, 2010 | Isaac "philivey2694" Haxton | -$41,701 | 0-1 |
| Jan. 2, 2011 | Antanas "Tony G" Guoga | +$44,280 | 1-1 |
| Jan. 30, 2011 | Daniel "w00ki3z" Cates | +$51,196 | 2-1 |
| Feb. 13, 2011 | Eugene Katchalov | +$111,750 | 3-1 |
PokerStars arranged for the match to be played over two consecutive Sundays, as long as the players didn't go broke in the first match. In his blog, Negreanu expressed his excitement before the match: "The SuperStar Showdown was very intriguing to me when I first heard about it, the problem was, I simply couldn't compete. I've never really multi-tabled, especially not heads up. So I decided to get to work on practicing and see if it's something I thought I could handle. I played matches against a wide variety of players and pretty quickly adjusted to the speed of the game and that is not a concern in the least anymore."
How It's Played: While the SuperStar Showdown may conjure images of the "durrrr Challenge," there are some differences. The SuperStar Showdown is designed as a one-time high-stakes match in which challengers face off against Blom in a heads-up match of 2,500 hands (as opposed to the "durrrr Challenge," which lasts 50,000 hands over many months — or years).
The match is played across four tables of $50/$100 or higher no-limit hold'em and/or pot-limit Omaha, depending on the competitors' preference. The winner is the player who shows a profit at the end of the match or who felts his or her opponent in the process. What's more, the SuperStar Showdown matches are announced in advance so poker fans can enjoy the action, live, on PokerStars, unlike the "durrrr Challenge," which has been inconsistent. In this particular match, Blom and Negreanu decided to play four heads-up NLHE tables.
The Outcome: Unfortunately for Negreanu, all his preparation did not pay off. In fact, Blom dismantled "Kid Poker" by taking his $150,000 bankroll in just 1,439 hands, or about four hours, which was far short of the planned 2,500 hands. Not only did Blom improve his SuperStar Showdown record to 4-1, he left the poker world wondering whether Negreanu would return on March 27 for the second part of their match. Here is a look at a few of the biggest and most notable hands.
Action Flop: In what would be the second-largest hand of the entire match, Blom opened for $300, Negreanu raised to $1,000, and Blom made the call. When the flop came down
, all of the money went into the pot and the cards were turned up.
Blom:

Negreanu:
Negreanu had flopped two pair while Blom had middle pair with a flush draw. The
gave Blom his flush, leaving Negreanu in need of a king or six on the river to fill up. Unfortunately for him, the river brought the
and the $28,700 pot was shipped to Blom.
Tough Breaks: Negreanu had a rough time throughout the match, often missing big draws or failing to have the best hand hold up. For example, in one hand he held
on a
flop and all of his money went in the pot. Unfortunately, Blom woke up with
for two pair, which improved to a full house when the
was turned. That saw the $20,000 pot pushed to Blom.
Likewise, on a flop of
, all of the chips went in the middle with Negreanu holding
against the
of Blom. Negreanu was ahead and even more so when the
hit the turn and gave him trips. Just when it looked like he was going to take down the $25,604 pot, the
was revealed on the river to give Blom a flush and the winning hand. "This is getting stupid," Negreanu commented in the chat. Needless to say, he was getting frustrated as the above hands had become indicative of his SuperStars Showdown experience.
Last Hand: In the last hand of the match, Negreanu was down to just $10,100 and held the
. Blom had raised on the button, Negreanu three-bet, and Blom shoved. It didn't take long for Negreanu to make the call and discover that he was in bad shape against Blom's
. Luckily for Negreanu, the flop came down
, giving him a pair of jacks and the lead.
It looked like the match would continue a bit longer, that is until the
spiked on the turn and gave Blom a Broadway straight. The
river changed nothing and the SuperStar Showdown was over in just 1,439 hands, with Blom $150,000 richer.
While he had a rough go in his first SuperStar Showdown appearance, Negreanu confirmed via Twitter that he'd return next week for a rematch: "Ok, officially shook off the loss. Back to the grind this week and a rematch with a fresh $150k next week." That match is set to begin on Sunday, March 27, 2011, at 3 p.m. EST and can be viewed on PokerStars.
SuperStar Showdown Breakdown
| Date | Opponent | Profit/Loss | Record |
| --- | --- | --- | --- |
| Dec. 19, 2010 | Isaac "philivey2694" Haxton | -$41,701 | 0-1 |
| Jan. 2, 2011 | Antanas "Tony G" Guoga | +$44,280 | 1-1 |
| Jan. 30, 2011 | Daniel "w00ki3z" Cates | +$51,196 | 2-1 |
| Feb. 13, 2011 | Eugene "MyRabbiFoo" Katchalov | +$111,750 | 3-1 |
| March 20, 2011 | Daniel "KidPoker" Negreanu | +$150,000 | 4-1 |
| Total SuperStar Showdown Profit: $315,525 | | | |
If you want to find out more details and hands from this installment of the PokerStars SuperStar Showdown, check out the PokerStars Blog.
Want to learn more on the SuperStar Showdown and on other happenings in the poker world? If so, be sure to follow us on Twitter and like us on Facebook.