Top Ten Stories of 2010: #5, Isildur1's Journey to PokerStars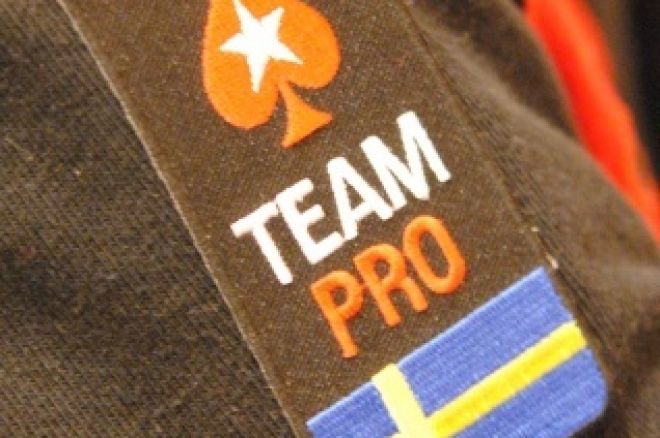 In 2009, the online poker world was rocked by the appearance of a mysterious Swedish player known only as "Isildur1." This unknown player was aggressive, prone to bet big, and wasn't afraid to take on the likes of Tom "durrrr" Dwan, Phil Ivey, and Patrik Antonius on the high-stakes tables of Full Tilt Poker. Million-dollar swings were practically occurring on a daily basis as 2010 rolled around, leading up to what would be an up-and-down year for Isildur1.
Isildur1 entered 2010 at the tail end of an epic downswing. In late November of 2009 he lost $4.1 million in a single week, dropping him to $1.2 million in the red. This was especially surprising considering the Swede had once sat with $7 million in profit. However, between Dec. 6 and 7, 2009, he managed to recoup $3.5 million from various opponents. Just when it looked like he was back on track, he dropped $4.2 million to Brian Hastings the next night. A few days later, Isildur1 was bust.
In February of this year, Isildur1 made another appearance at the high-stakes tables and beat Justin "ZeeJustin" Bonomo for $567,515, the latter's largest single-day loss ever. It didn't stop there, though. Over 30 hours, Isildur1 managed to win $1,187,406! In true Isildur1 manner, the money didn't last long.
In April, Isildur1 was rumored to be making an appearance at the PartyPoker Big Game IV. As a matter of fact, Tony G was going to stake him, and it was said to be a certainty that Isildur1 would be playing the live event. Just a day before the game, however, Isildur1 backed out. According to Tony G's blog, Isildur1 sent him a text message canceling: "Sry for not coming, take care bud."
"I was going to fly Isildur1 and three of his friends to London and everything was all set," Tony G explained. "He mentioned that he didn't think that the stakes were big enough but we had agreed to make the game much bigger when he came in!"
Not only was the G upset, offering his famous "On your bike!" to the Swede, the poker world was extremely disappointed, as well. After all, many people thought they might finally learn the identity of the mystery man. It wouldn't be until the end of 2010 when Isildur1 would jump back on the poker radar.
In what could be the most shocking poker announcements of all time, PokerStars announced in December that Isildur1 had become the latest Team PokerStars Pro. The announcement was especially surprising because Isildur1 was a staple of the Full Tilt Poker tables. Nonetheless, Isildur1 was clearly excited about the change of virtual tables, saying, "I chose to join PokerStars because it's the biggest site and it will be an exciting challenge. It means a great deal to be playing in a team alongside players such as Daniel Negreanu, Dario Minieri, and Johnny Lodden. My goals now are to improve my live game for some upcoming events, continue to focus on heads-up no-limit Hold'em, but also try to develop my pot-limit Omaha game."
In addition, Isildur1's arrival marked the beginning of the SuperStar Showdown -- a series of high-stakes heads-up matches at PokerStars. The SuperStar Showdown consists of a single session of 2,500 hands at stakes of $50/$100 or higher. On December 19, Isildur1 faced off in the inaugural match against Isaac "philivey2694" Haxton. Unfortunately things didn't go so well for the Team PokerStars Pro as he dropped $41,701.
"It's not every day that a player like Isildur1 comes along. If you look up the definition of the term 'phenom' you'll see a picture of his face! When he is playing, the poker world takes notice. Hate to overuse the poker term 'sick' but Isildur's no-limit hold'em game is just that – sick! Few people step up to the plate against him, but the ones who have, universally have respect for his raw talent," Team PokerStars Pro Daniel Negreanu has said of his newest teammate.
Indeed, in 2011 the world will get the chance to see just how sick Isildur1 is on PokerStars! The big question is: Will we finally learn the identity of the mystery man known only as Isildur1?
There is still time to play in our final $15,000 Sunday Million Freeroll on PokerStars in the current series, but hurry as you have to qualify this month. In addition, be sure to follow us on Twitter!