PokerStars Signs Isildur1 to Team PokerStars Pro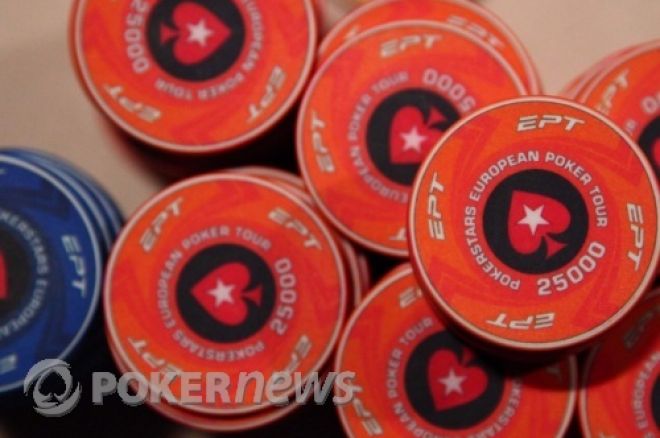 In 2009, "Isildur1" shook up the online high-stakes poker scene by taking on some of poker's toughest competitors, winning and losing millions, yet keeping his identity a mystery. His unknown identity will soon be a thing of the past because he has become the latest poker pro to sign with online poker giant PokerStars.
When asked about joining Team PokerStars Pro, Isildur1 said, "I chose to join PokerStars because it's the biggest site and it will be an exciting challenge. It means a great deal to be playing in a team alongside players such as Daniel Negreanu, Dario Minieri, and Johnny Lodden."
"My goals now are to improve my live game for some upcoming events, continue to focus on heads-up no-limit Hold'em, but also try to develop my pot-limit Omaha game."
He will continue his focus on heads-up no-limit hold'em by beginning the SuperStar Showdown — a series of high stakes heads-up matches at PokerStars. The SuperStar Showdown consists of a single session of 2,500 hands at stakes of $50/$100 or higher. The first match will begin at 6:00 p.m. EST on December 19. No opponent has been named yet, but an announcement should be coming in the next few days.
"It's not every day that a player like Isildur1 comes along. If you look up the definition of the term 'phenom' you'll see a picture of his face! When he is playing, the poker world takes notice. Hate to overuse the poker term 'sick' but Isildur's no-limit Hold'em game is just that – sick! Few people step up to the plate against him, but the ones who have, universally have respect for his raw talent," Team PokerStars Pro Daniel Negreanu said.
Want to test your skills against Isildur1 on the virtual felt? Sign up for a PokerStars account today. And for up-to-the-minute news, follow us on Twitter.