Weekend Survival Guide: G. Love, LG's New HDTV and the WCOOP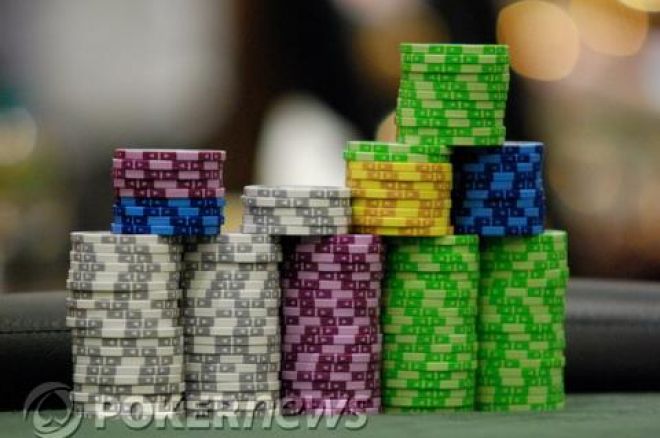 In honor of the impending weekend, PokerNews is offering a few ideas that will allow you to spend some of your hard-earned bankroll because nothing's better than working hard but playing harder.
Go
If you're in Sin City on Friday, it looks as though you'll have a pretty solid choice of musical acts to pick from including songbird Mariah Carey at the Pearl Concert Theater in the Palms and rockers Collective Soul performing Poolside at the Hard Rock. If you're more of a hippie-wannabe than a R & B and rock junkie, then check out the soulful sounds of guitar god Santana as he takes concert goers on a "Trip Through the Hits" while performing at The Joint at the Hard Rock Hotel. If you're more into funky jams, check out Philadelphia's G. Love and the Special Sauce as they bust a groove at Mandalay Bay.
Those in Atlantic City for Borgata's Poker Open should check out comedian Demetri Martin. This Emmy-Award nominated comedian, actor, artist, musician, writer and humorist is set to keep his audience in stitches when he performs at Borgata's Music Box on Saturday night. Having recently hosted the Comedy Central show "Important Things to do with Demetri Martin," this frequent Daily Show contributor is a master stand-up and prop comedian, so if you're sick of taking bad beats on the felt, try to laugh them off at this show.
If you are in L.A. this weekend for the Commerce hold'em series, check out a bevy of music acts including Too Short in Pamona and Talib Kweli in L.A. on Friday night. If hard rock is your thing, then Saturday is definitely the night for you. Consider hitting up the Sunset Strip Music Festival featuring Ozzy Osbourne and Korn (Friday and Saturday), Ace Frehley at the Viper Room or Flogging Molly in L.A. at the Greek Theatre on Saturday to get your rock on.
Buy
It is difficult to keep track of all of the information one needs to remember when sitting for a long session at the poker table, so it was only a matter of time before someone decided to help players keep up with everything that is going on via their iPhone. The brilliant minds behind Poker In Motion have created an app that lets you log your hands and get real-time advice on the table dynamic. This unique patent-pending application will let you know exactly how many hands you have played, how often you are staying in for the flop, and your current win-loss percentage for hands with and without a showdown during live play. If that's not enough data to keep you busy, it even has an option to subscribe for real-time analysis online. To give this puppy a whirl, go to PokerInMotion.com
If you can't get enough poker on television, we suggest checking out LG Electronics latest HDTV offerings. Featuring wireless connections for easy installation, it doesn't take a rocket scientist to give you the perfect television. LG's 55-inch Slim Wireless LED-Backlight HDTV (model 55LHX) may very well revolutionize the TV industry as it finally brings a product to market that is perfect for technophobes. These TVs are also a must-have if you like to change things up a lot because you won't have any messy cables to work with and the television has all the latest bells and whistles including Full HD 1080p signal. This new technology enables you to move your TV 30 feet from your cable connection. The 55LHX will be available in a month or two and will be priced at $4,799, but you can check it out now at LGE.com.
If you love club music and dream of being a DJ, then Vestax has just the thing for you. The VCI-300 digital turntables enable mobile DJs to hook up directly to laptop and sound system. The days of shelling out over $3,000 for two turntables and a mixer are over thanks to the digital age as the VCI-300 is affordably priced at around $800. The controller features great mixing performance while letting the DJ adjust on the fly during a set. If you've ever dreamed of rocking a club, then this puppy is definitely up your ally. If you want to see what this nifty Vestax can do, check this video.
Watch
If you're into thrillers, then Whiteout may fit your bill. Featuring the wickedly beautiful Kate Beckinsale, this intense action flick is sure to delight as director Dominic Sena gives his take on Greg Rucka's graphic novel. In the film, a U.S. marshall, played by Beckinsale, tracks a vicious murderer through the Antarctic. She must locate the killer before the sun sets for six months or risk being trapped in the dark with the madman for months on end. We hope this movie won't leave you wishing for memory whiteout. Check the trailer out here.
In case you have missed the hilarious action taking place on 2 Months, 2 Million, you can tune into G4TV this Sunday at 9:00 p.m. (EST) when the network airs all four episodes consecutively. Make sure to catch up with all of the happenings as Dani, Emil, Bryan and Jason look to fulfill their dreams of winning $2 million in two months. Build your very own war room, and watch as you play.
Face the Ace returns this weekend for its third episode in a new time slot as it moves from prime time to early afternoon. Airing at noon EST, the recently retooled series is looking to attract a wider audience. This week's episode features a 33-year-old qualifier from Philadelphia making moves to take home a cool million. Sign up for a Full Tilt account, for your chance to qualify.
Play
If you're on the East Coast, the Borgata is the place to be. The casino's Poker Open tournament series will see a number of events play out over the weekend and if word around the campfire serves correctly, plenty of punters should be ponying up their bankrolls for a piece of the pie. Friday features a $700 no-limit hold'em tournament and Saturday features a $1,000 no-limit hold'em tournament. Sunday offers a $500 no-limit hold'em event as well. For more information on the other tournaments taking place this weekend, go to TheBorgata.com.
Online grinders, settle in for the long haul as the World Championship of Online Poker rolls on. The WCOOP is offering a number of options for players this weekend including a $25,000 high-rollers event. If that's not your cup of tea or you don't have a spare $25k, consider the $530 no-limit heads-up tournament featuring a guaranteed $1 million prize pool. If you have yet to jump on the bandwagon, what are you waiting for? Sign up now.
Winning big doesn't need to break the bank this weekend, as Full Tilt is offering its Mini Full Tilt Online Poker Series with buy-ins ranging from $11 to $266 and a $3-million guarantee for the series as a whole. Get in the action by signing up for a Full Tilt account today.