The Weekend Survival Guide: Labor Day Traveling, an IPhone Projector, and Talking Bunnies?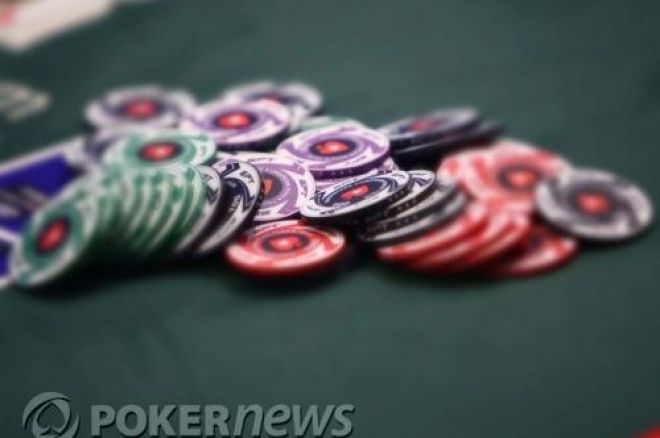 In honor of the impending weekend, PokerNews is offering a few ideas that will allow you to spend some of your hard-earned bankroll, because nothing's better than working hard but playing harder.
Go
Labor Day marks the end of summer, so why not end it with the Dive Into Summer Package at the Venetian? The deal is good through September 30, and starting at $159 a night offers up a Luxury Suite, $25 off a Dos Caminos visit ($50 minimum), a few other dining and drink specials, and 2-for-1 admission to Madam Tussauds, which at first glance may sound useless for poker junkies, but you may learn something... seriously, just try and get a read off one of those wax figures. Book it at Venetian.com.
Any self-respecting East Coast poker player has spent plenty of time at the Borgata, but have you checked out The Water Club at Borgata yet? With 43-stories and 800 rooms all with 40-inch flat screens, and of course the same signature beds that have made The Borgata famous, The Water Club is a great weekend destination. And since it's attached directly to Borgata, you can still roll out of bed, grab one of Bread & Butter's legendary breakfast sandwiches, and head directly to the biggest poker room in Atlantic City. Don't wait, head to TheWaterClubHotel.com immediately.
Since you've got that extra day why not just hop on a jet to the Crown Casino in Australia. Ok, you may need more than an extra day depending on where you live, but seriously, why wait on the Aussie Millions when you can re-live spring right now because the Aussie seasons are reversed and you can get involved in the PokerNews Cup. The Crown complex offers a bevy of unique hotels, over 40 bars and restaurants, countless designer shops, and enough gambling to keep even the most insane action junkies happy, including a poker room that will spin your head in circles with its game and tournament choices. Treat yourself to a very long weekend by booking a trip at CrownCasino.com.au.
Buy
In memory of the late DJ AM, take off from the nightclubs tonight and bring the party home with Urban Outfitter's DJ Mixer. This device, priced just over a hundred bucks, lets you spin tracks with two iPods, offers three effects programs — reverb, flange and filter — and a cross-fade slider (we're not sure what all this means either). This bad boy works with iPhones as well and handily charges the devices while spinning. Order it now at UrbanOutfitters.com.
Sticking with the iPhone trend, do you ever find yourself wanting to share one of your iTunes movies or video clips over a slightly larger screen? Well, with the WowWee Cinemin Swivel you are now in luck. This tiny gadget plugs right into your portable device (anything that stores digital media) and projects it on any flat surface you've got. From six feet away, it'll give you a screen of about five feet diagonally. Pre-order this bad boy at WowWee.com.
Ready for some extreme multitabling on your laptop? GScreenCorp has announced the SpaceBook 2009, a laptop with side-by-side 15.4" LED displays. Enough said. Check it out and start putting some some of your bankroll aside to buy this bad boy at GScreenCorp.com.
Watch
Opening this weekend is a must-see for any poker player: Gamer. Basically this is a huge game of poker set in the future where imprisoned gladiators are controlled by rich folks at home looking to unleash a fury of violence and destruction on the gladiators. Confused? Watch the trailer below.
Not brand new but still worth checking out are these clips of online poker super star Ilari "Zigmund" Sahamies appearing on Finnish Fear Factor. Not only is Ilari a monster at the tables, but he also surprises us by taking first place in a worm-eating contest, eating 200 grams' worth. Woa. Watch all the clips if you are into that sort of thing here, here, and here.
Finally, in honor of Labor Day, comedian Greg Fitzsimmons shares his thoughts on what America and Americans are all about in a discussion with talking British bunnies, including a chat on Paris Hilton's shaving habits. Enjoy!
Play
For any serious online poker player, this weekend is all about World Championship of Online Poker. With a nice three-day weekend at hand and if taking advantage of some of the deals we mentioned are not an option, bunker down and get ready to earn some cash, a WCOOP bracelet and bragging rights.
Saturday
Event 6 - 12:45 p.m. EST, $109 buy-in No Limit Hold'em
Event 7 - 2:30 p.m. EST, $215 buy-in Pot Limit 5-Card Draw
Event 8 - 4:30 p.m. EST, $215 buy-in Fixed Limit Hold'em
Sunday
Event 9 - 12:45 p.m. EST, $215 buy-in No Limit Hold'em
Event 10 - 2:30 p.m. EST, $10,300 buy-in No Limit Hold'em
Event 11 - 4:30 p.m. EST, $530 buy-in No Limit Hold'em
Monday
Event 12 - 2:30 p.m. EST, $215 buy-in No Limit Hold'em [4-max]
Event 13 - 4:30 p.m. EST, $320 buy-in 7-Card Stud
If you've been punishing yourself by not having a PokerStars account, celebrate the end of summer with a pardon. Sign up and get into the WCOOP action immediately.