Poker Jet Set: Atlantic City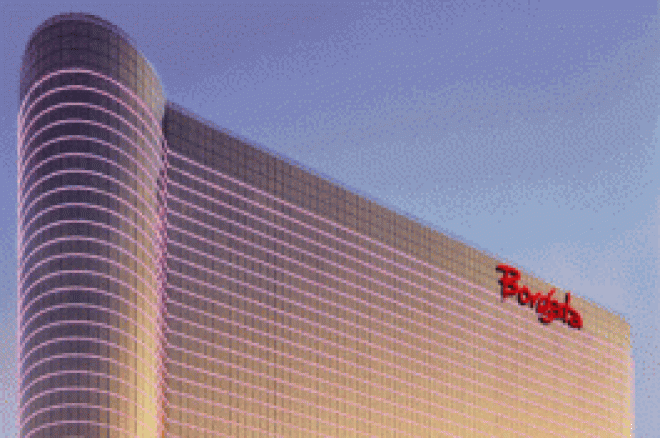 Atlantic City was once known as the hottest vacation spot on the East Coast and although the city may have lost some of its shine, there is no denying that AC still makes for a sweet little getaway for those looking to escape the conundrums of big city life. Attracting visitors from up and down the East Coast, AC still has a place in the heart of many gaming enthusiasts thanks to the luxurious hotels and casinos that flood the area. If you're not traveling across the globe to Europe or Cyprus, then you might want to consider hitting up AC to get your poker fix during Borgata's Poker Open which runs from September 9-24, 2009.
Borgata Hotel Casino and Spa
Considered by many to be AC's finest gaming destination, Borgata brings a taste of Las Vegas to the East Coast without sacrificing their hometown flair. Whether it is the Chihuly glass chandeliers or their amazing beds, Borgata offers visitors a serene gaming experience that rivals many of the world's top entertainment venues. In addition to luxurious rooms, wonderful restaurants and fancy nightclubs, Borgata offers the largest poker room in AC. Famous for their Poker Open tournament series and for hosting the East Coast's version of the "Big Game," Borgata provides patrons with top-flight action that keeps their tables packed despite the economic downturn felt across the country.
Getting Your Grub On
There are a number of different dining options available in AC that should meet your needs. Whether you want something simple from a fast-food style joint such as Tony Lukes or Fatburger, or if you're in the mood for fine dining, AC has got you covered.
Izakaya
Located by the escalators that are used to get to the Poker Open tournament floor, Izakaya is one of the more recent additions to Borgata's line-up of succulent eateries offering sushi, sake and robatayaki for patrons. Perfect for a late-night meal or for drinks, this small corner of the Borgata floor has become a favorite of casino guests on the hunt for something different. If you are looking to try something special, consider trying one of the house's signature dishes (Edamame Dumpling and Spicy Tuna Cracker).
Bobby Flay Steak
Southwestern cooking guru and Iron Chef Bobby Flay has made a career of giving patrons a relaxing way to celebrate the last meal of the day and his Borgata offering is no exception. Featuring a variety of regional steaks with distinctive flavors as well as dishes such as mouthwatering lobster and tantalizing chicken, Bobby Flay Steak provides meat eaters with a smorgasbord of choices that will suit the most finicky of pallets. Since you are so close to the home of the Philly Cheesesteak, why not give the house's signature dish (Philadelphia-Style Strip Steak) a try?
White House Sub Shop
Although you actually have to leave Borgata to get to this place (2301 Arctic Ave), this sandwich shop is the place where locals eat. Offering everything from Philly steak sandwiches to monster subs, this hot-spot is a must for those looking to get out of the casino for a few minutes. Well-known for its fresh ingredients and amazing bread, this spot provides a quick fix for those unwilling to sacrifice time for quality.
The Nightlife
Once you've had your fill of action on the gaming floor, it is time to take some time to "find your happy place." Whether that is sitting on the beach or dancing up a storm, AC has something to offer just about everyone.
mur.mur
This small but intimate nightclub offers visitors a chance to lose themselves in the plush fabric of this elaborate hotspot. Offering hip hop, club, and house music, arrive somewhat early if you want to get a good spot on the dance floor as this place gets packed as the night becomes day. Considering there are stunning go-go dancers to help you keep the beat, you should have no problem getting down in this venue.
Borgata Comedy Club
Let's face it, after having your ass handed to you by a bunch of degenerate poker players, you need a good laugh. Offering affordable tickets ($20), the Borgata Comedy Club provides a great way for poker players to blow off some steam. Traditionally featuring three comics a night, this is one way to escape the bad beat blues.
Harrah's Pool After Dark
Although you may have to take a jitney or a cab to get there, Harrah's Resort has one of the hottest nightclubs (if you can call it that) in the city. Awarded Best Dance Club, Best Resident DJ (DJ Gabor), Best Bottle Service and Best Industry Night Special awards (2009) by ACWeekly.com, this pool-side dance mecca has found a place in the AC entertainment scene and it shows no sign of slowing. Make sure to check out Harrahs.com to find out if their is a big-name DJ or celebrity host (which happens often) performing while you are in town.
Looking to boost your bankroll before heading to AC? Check out our plethora of freerolls which are sure to do the trick.