WCOOP: A Closer Look at the Upcoming Online Championship Series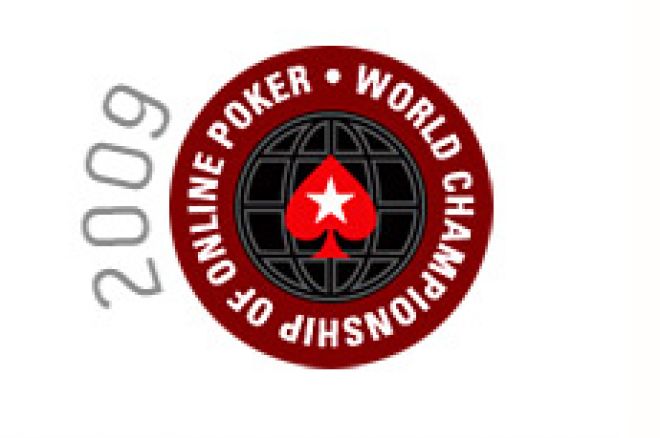 With players chomping at the bit to get this year's PokerStars World Championship of Online Poker (WCOOP) started, we decided to sit down with PokerStars Tournaments Team Leader and Poker Room Manager Bryan Slick to discuss the upcoming event.
First of all, why dont you tell us a little bit about what's new this year with the WCOOP?
There are a few things this year which are new to WCOOP, and some which are new to the site in general and being rolled out in time for WCOOP.
 We're using a parameter called Fast Dealing, which does pretty much what it sounds like - the dealing animation is faster than usual. Also, the time to act is reduced from 25 seconds to 20 seconds, which doesn't seem like a lot, and isn't for one individual hand, but the cumulative effect is significant. Players get more hands per level, and the tournament moves along at a faster pace.
Also this year, we have tournaments with smaller buy-ins than before ($109) as well as at times that we haven't used before (20:00 ET). Event #6, the $109 with a $1M guarantee - is something we're quite excited about. We've called it our "stimulus event," inspired by a similar tournament in the WSOP. The top prize in that event, for a relatively small buy-in, will be quite significant.
Also new to WCOOP, we have some event types which we've never had: NL Omaha Hi/Lo, Badugi, and a particular type of NLHE tourney called "big antes," the format of which is probably easy to guess. We will also have synchronized breaks in WCOOP events, on top of all PokerStars tournaments. This is something which we've received a lot of feedback about and we're excited to see this feature making its way onto the site.
Wow, impressive. Tell us a little bit about the "Extreme Satellites." What do they have to offer for players?
The WCOOP Extreme Satellites are unprecedented for us or anyone, as far as I'm aware. In these tournaments, we've added over $1,000,000 in WCOOP event tickets to the prize pools. They're still going now, and wrap up on August 16th. Players can buy in for as little as $7.50 and win their way toward life-changing money if they're fortunate enough to go that deep.
I know in the past, WCOOP has had some live streaming final tables with commentary and analysis, is this to be expected again?
We won't have live streaming of the final tables this year. Instead, we will have wrap-up shows with commentary and analysis hosted on PokerStars.tv. We've gotten a lot of positive feedback about these in the past and the team of folks at PokerStars.tv are really excited about doing it again.
Now during the first installment of the Spring Championship of Online Poker (SCOOP), there were three levels of tournaments happening simultaneously for varying bankrolls, can we expect that with this years WCOOP?
No, not with WCOOP. We decided that the SCOOP format, which we quite like and which was very popular, will remain exclusive to SCOOP. (It will return for SCOOP 2010.)
With the recent good news on the US legislative front, are you guys predicting any big numbers for the WCOOP? Could this be the biggest WCOOP ever?
We certainly hope that each WCOOP is bigger than the one which preceded it. The total guaranteed prize pool this year actually exceeds the total prize pool from last year, so in that regard we've guaranteed that 2009 will be bigger than 2008. Naturally, we hope and expect to exceed as many guarantees as possible. We push hard every year to give our players the biggest and best series possible.
If anyone reading your article has any feedback for us, we'd love to hear from them at [email protected]
The eighth annual WCOOP begins on September 3rd with satellites running non-stop at PokerStars, sign up here to get into the action.