WSOP What To Watch For: Mike Matusow, Matt Glantz, and Matt Matros Shoot for Gold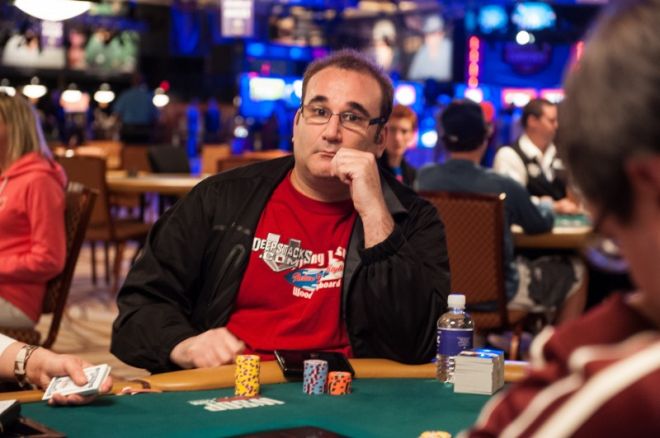 It's Saturday and the 2012 World Series of Poker is in full swing. There are multiple events currently running, but only one of them has gotten down to the final day. That event is Event 16: $1,500 No-Limit Hold'em — Six-Handed, which makes it our focus in this edition of the PokerNews What To Watch For.
Event 16: $1,500 No-Limit Hold'em — Six-Handed
Matusow Looking to Earn Fourth Bracelet
The last time Mike "The Mouth" Matusow found his way to a WSOP winner's circle was a few years ago in 2008. That year, Matusow captured the $5,000 No-Limit Deuce-to-Seven Draw event and pocketed $537,862. He has had some deep runs numerous times since that big victory where he earned his third gold bracelet, but it has been a couple of years since he's been this close to winning another one. He last made a WSOP final table in 2008 in the $10,000 Omaha Hi-Low World Championship, which was 10 days after he won his third bracelet.
Matusow will enter Day 3 third in chips with 816,000 thanks to a late rally on Friday night. For much of the day, Matusow spent his time with a below-average stack, but things worked out positively for him in the end. Everyone knows Matusow isn't the quietest person in the room, but this time we'll see if his chips and his game can do the talking while he shoots for number four.
Is It Glantz's Time?
Earlier at the 2012 WSOP, Andy Bloch won his first gold bracelet and removed himself from the list of "best poker players without a gold bracelet." With Bloch's win, Matt Glantz is now arguably the number one player on that list, but he has a chance to change all of that in this event.
Over his career, Glantz has made numerous WSOP final tables — six of them. With those six final tables, Glantz has finished in every place second through sixth, but never at the top. His closest call was in 2005 when he finished runner-up to Andre Boyer in the $3,000 No-Limit Hold'em event.
Although Glantz hasn't made the final table just yet in this event, he'll enter Day 3 fourth in chips out of the final nine and can surely taste the bracelet dangling within his reach. All he has to do now is maneuver his way around the obstacles in front of him a little bit more before he, too, can wipe his name off the same list Bloch did.
Matros Goes for Third Bracelet in Three Years
Matt Matros won WSOP gold in 2010 and 2011, coming from the $1,500 Limit Hold'em event and the $2,500 Mixed Hold'em event, respectively. If he's able to win this one, it will be his third bracelet in three consecutive years.
Coming into Day 3, the aforementioned Matusow and Glantz have much better starting position that Matros, but he's still in the game and can make some noise with a bit of momentum early. He'll begin the final day with 542,000 in chips, which is good for eighth spot overall.
As always, you can find PokerNews' coverage of the 2012 WSOP on our Live Reporting Pages. We look forward to having you follow along and stay tuned for plenty more from our What To Watch For series.
Get all the latest PokerNews updates on your social media outlets. Follow us on Twitter and like us on Facebook today!