Actor Kevin Pollak on Playing in His First World Series of Poker Main Event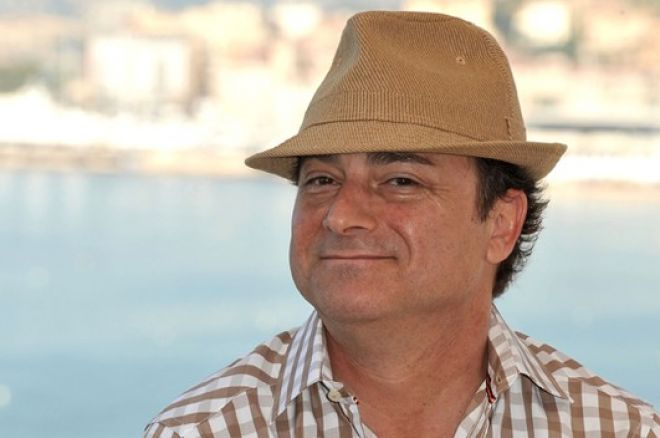 When it comes to Kevin Pollak, you no doubt associate him with big-time Hollywood films rather than poker. Pollak has starred in dozens of films and televisions shows and has such iconic roles under his belt as Rool in Willow, Jacob Goldman in Grumpy Old Men, Todd Hockney in The Usual Suspects, and Phillip Green in Casino. With that said, he did break into the poker world a few years ago when he hosted the first season of Celebrity Poker Showdown.
After a lengthy hiatus from the game, Pollak has decided to venture back into poker and has traveled to the World Series of Poker for the first time to play in the $10,000 Main Event. Not only did he play Day 1a of the Main Event, but also he survived with a stack of 43,900. That means he will be back in action on Tuesday for Day 2a/b and seated at Table 372 where he'll face some stiff competition in tablemates Kevin MacPhee and Todd Barlow.
Of course you can follow Pollak's Main Event progress in our live blog, but in the meantime check out PokerNews' recent interview with Pollak where he talks a little poker:
We've seen you in the poker world in year's past, but we've never seen you here at the WSOP. What brings you here for the Main Event?
First time at the Main Event here at the World Series of Poker, and I'm here representing HollywoodPoker.com where the fans have an opportunity to upload their best poker face at Hollywood Poker. We're giving away prizes every day. I'm sort of the new ambassador for the site, gathering celebrities, taking photos of celebrities along with myself. I've taken a few already, I'll be taking a bunch more during the Mai Event and upload them to the site.
I'm shooting video blogs everyday and trying to tweet out my experience at the tables, just trying to make it a fan experience as much as possible, which is one of the things we're trying to do at Hollywood Poker. In fact, if people follow us on Twitter @HollywoodPoker, go to Facebook, you can win prizes that we're giving away everyday.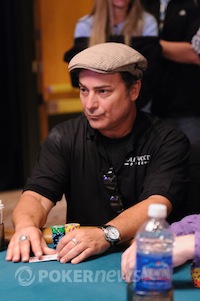 How did you first learn to play poker?
I was young. My cousin was older, I was probably 10 or 11 years old, and I saw my cousin coming home from playing poker with his friend. He'd not only have their money but he'd have their possessions as well. I thought, 'How do you do that?' He taught me how to play, but it wasn't really until I was here in Las Vegas shooting the movie Casino for the great Martin Scorsese that I was stuck at the Riviera for 20 weeks.
If you've ever anytime there, you know I'm not kidding when I say stuck. So I spent most of my time hanging out in the poker room when I wasn't shooting. One of the pit bosses there saw me, sort of took me aside, and said, 'You play a lot of poker, huh?' I said yes and he said, 'You play at cash games at home, right?' I said yes again and he said, 'Well that won't work here. You're playing against pros so you gotta learn a different game."
I became a great student and fan of playing poker against grinders, pros, and the seventh-level of Spock chess that goes on at the table. That's what I find fascinating now.
Have you had the chance to get to know any poker pros?
I see Annie Duke all the time, she's been on my chat show, I do a live-streaming talk show on the Internet every Sunday afternoon. Annie's been a guest. I hosted the first season of Celebrity Poker Showdown with Phil Gordon, still a friend. I've met a lot and played with a lot of pros, Phil Hellmuth, Phil Laak, and all the Phils.
If you had the opportunity to star in a poker-related movie, would that be something of interest to you?
I've read several scripts, so far they've all sucked, but I looked forward to a good one.
What would you rather have, the World Series of Poker Main Event bracelet or an Academy Award?
Main Event bracelet, unless of course you could figure out a way for me to wear the Oscar. See, that's the thing, I can wear the bracelet. No, no, the WSOP Main Event bracelet would be far greater than an Oscar. I've already got a film career. [Laughs]
Speaking of your film career, of all the characters you've portrayed, who do you think would be the best poker player?
Probably Hockney from the Usual Suspects because he was a badass and wouldn't take shit from anybody. He was a sociopath, so he'd probably do better playing poker as a sociopath.
*Lead picture courtesy of AV Club.
Get all the latest PokerNews updates on your social media outlets. Follow us on Twitter and like us on Facebook now!