PokerStars Closes Deal With DOJ; Full Tilt Poker Relaunch Expected by Nov. 6, 2012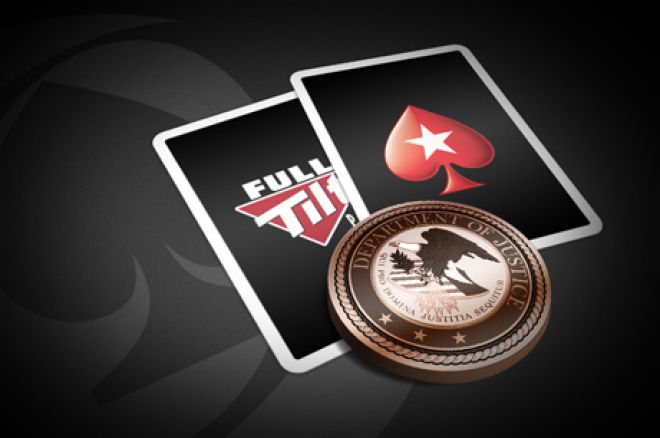 PokerStars has confirmed to PokerNews that its $731 million deal with the U.S. Department of Justice to acquire Full Tilt Poker was formally closed on Thursday. The company plans to relaunch FTP by Nov. 6 and repay players outside the U.S. within 90 days, as was specified in the agreement last week.
PokerStars was given six days upon the signing of the deal to make a payment of $225 million to the U.S. government as part of the $547 million forfeiture agreement. With the first transfer now complete, PokerStars will make available all outstanding balances — totaling $184 million — owed to the "rest of world" players who had money frozen on Full Tilt Poker.
The rest of the money owed to the U.S. government will be paid over the next three years.
After the completion of the deal on Thursday morning, Shyam Markus, the poker room manager at Full Tilt Poker, addressed several questions at TwoPlusTwo.com regarding the site's upcoming re-launch. Markus began his post by revealing that he was the employee posting under the "FTPDoug" account on a number of poker forums before and after Black Friday. Going forward, Markus will post from his "Shyam Markus" account on TwoPlusTwo and from @FTPMarkus on Twitter.
Among the questions and concerns Markus tackled involved rakeback accounts, VIP points, a Full Tilt Pro team, and the remission process for U.S. players. Many of the issues are still being considered by management, but Markus confirmed that U.S. players with money on Full Tilt Poker will still need to go through the DOJ to recoup funds. The remission process is still up in the air at this time.
Read Markus' full post at TwoPlusTwo.com.
We'll have more on this story as it becomes available today. Follow PokerNews on Twitter for up-to-the-minute news.