Meet the PokerStars World Championship of Online Poker Hosts: Randy "nanonoko" Lew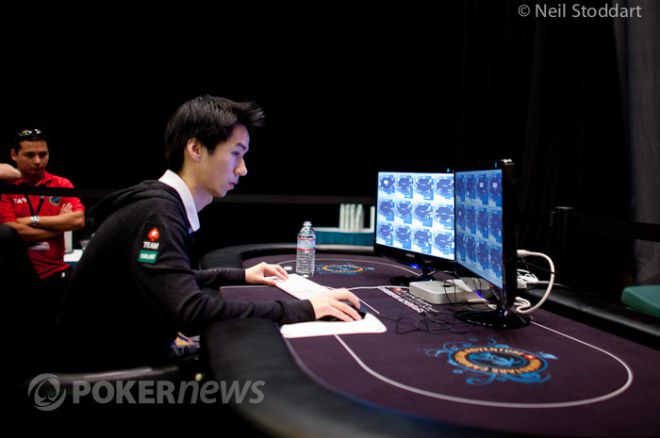 Name: Randy Lew
PokerStars screen name: nanonoko
Resides: Canada
Game specialty: High-stakes cash games
Randy Lew is known by many in the online poker world for having "the sickest graph in online poker history." He made headlines in 2009 when he surpassed the $1 million mark in cash-game earnings — a milestone made all the more impressive by the fact that back then he rarely played anything bigger than $5/$10 games.
Randy hasn't slowed down since and has accumulated countless winnings, switching to the high-stakes tables in 2012. Randy is also known for setting a Guinness World Record in 2012 when he played the most hands of online poker in eight hours, all while maintaining a profit. In his time away from the tables, he makes funny poker video blogs and appears in documentary films. (Okay, maybe just one documentary film, but it was a good one.)
Learn more about Randy by reading his blog or following him on twitter @nanonoko.
What is your favorite type of poker game?
Six-max no-limit hold'em.
Which tournament format to you prefer?
Standard full ring multitable tournaments with medium-sized fields.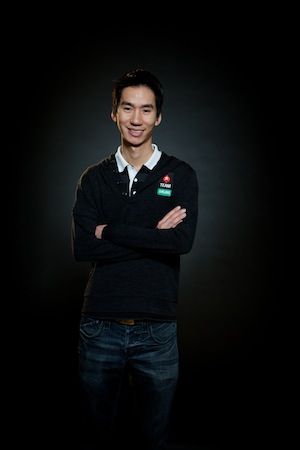 What is your biggest online tournament win?
My best first-place came in a $200 rebuy for $37,582. My biggest cash was when I came second for $39,600 in the $200 PokerStars Second Chance.
How did you become a member of Team Online?
I told PokerStars I was one of the (if not the only one at the time) who could 24-table six-max no-limit cash games effectively. Looks like it worked out because I was invited to be a part of the inaugural PokerStars Team Online late 2009.
Tell us what is your biggest ambition in poker.
Win an APPT, EPT, WSOP, SCOOP and WCOOP. Glad I've ticked off one on the list.
Who is your best friend in poker?
James Corwin Mackey, also known as "mig.com."
Who, of your opponents, do you respect the most?
Hard to say one person exactly since I respect a lot of players' games and try not to underestimate anyone's abilities.
If you weren't playing poker what would you be doing?
As of right now, it's hard to see myself not playing poker, but recently I've been really attached to the film, photo and entertainment industry. I really enjoy connecting and entertaining so maybe YouTube would be a good start.
Why did you pick your screen name?
"Nanonoko" is a screen name I created meaning nano kid. It's a play on Japanese words and grammar with English. "Nano" (tiny number) plus "no ko" (describing a kid in Japanese) equals nanonoko, which is me!
Give us your best tip for improving in tournaments.
Pay attention! There are many spots out there to make plays but you may miss by playing on autopilot.