The Nightly Turbo: Phil Galfond's Home Sold, "ElkY" and Katchalov Bike to Italy, & More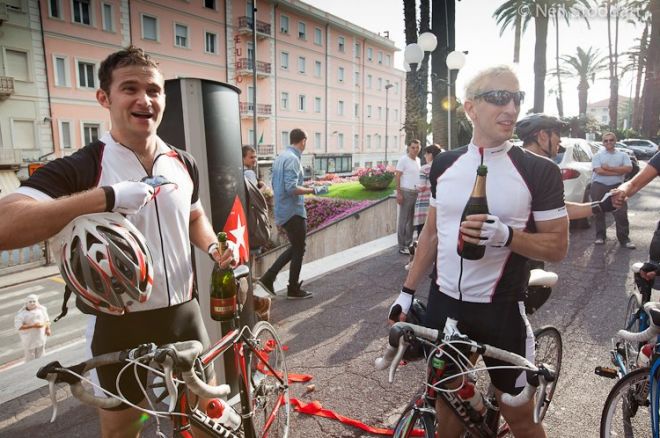 Bertrand "ElkY" Grospellier and Eugene Katchalov are well-known high rollers. So why did they bike 118 kilometers to Sanremo instead of taking a more conventional method of transportation? We're bringing you that story, plus the sale of Phil Galfond's New York City home, in this edition of the Nightly Turbo.
In Case You Missed It
Phil Hellmuth made headlines Thursday for winning his 13th bracelet at the World Series of Poker Europe Main Event. Read about his path to victory in our final table recap and check out his winner interview with Sarah Grant.
Jonathan Boncek was on hand to capture all the tough decisions and winning moments from the WSOP Europe. Take a look at some of their best shots from Week 2 in the 2012 World Series of Poker Europe Photo Blog.
How was the high-stakes action at the PokerStars tables this week? Read the Online Railbird Report to find out the week's biggest winners and losers.
Just like in poker, football can be team-dependent. Rich Ryan explains in the latest Pigskin Diaries.
Galfond Says Goodbye
That was the tweet from Phil Galfond on Thursday, alluding to the news that he had finally sold his multimillion dollar New York City home that included a stainless steel slide connecting two penthouse apartments.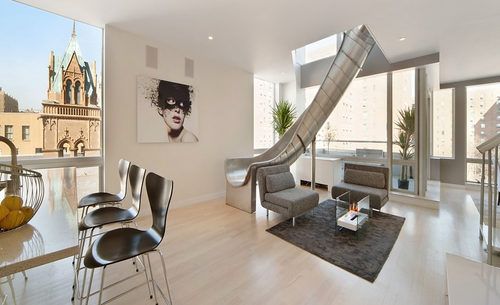 Galfond purchased the residences in 2008 for $3.2 million and spent around $300,000 building the slide, which was installed by using a crane. Galfond owned the apartment for three years, but after the DOJ's crackdown on online poker, he didn't see the need to hang onto the East Village grinding pad, so he put it on the market for just under $4 million. Galfond now splits his time between Vancouver and Las Vegas.
Sources told the New York Post this week that Galfond's New York City abode was purchased by Canadian businessman Daniel Gieschen for $3.3 million. Apparently, though, the slide wasn't a selling point. The listing broker for the residence said that Gieschen will be inviting friends to the Big Apple for a "slide party" before donating it to a children's museum or charity.
The New York Post has more.
On Their Bikes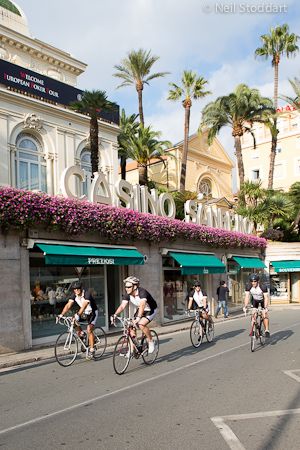 After the World Series of Poker wrapped up in Cannes, France, many poker players made their way to Italy for the European Poker Tour (EPT) stop in Sanremo. Some traveled to Italy by taxi. Others took the train.
Bertrand "ElkY" Grospellier and Eugene Katchalov, though, took a more strenuous method of transportation. They made the trip by bike.
The two Team PokerStars Pros embarked on a grueling 118 kilometer trek Friday morning, alongside their trainer Lincon Rodrigues and his girlfriend Petra Janssen van Doorn. The ride to Sanremo was the result of a bet that the two players made for the World Championship of Online Poker (WCOOP). Katchalov made more money than Grospellier during the three-week series, but still agreed to pedal from Cannes together with his friend.
After the foursome arrived in Sanremo, Grospellier told the EPT that he hadn't ridden a bike in 15 years. He even got lost along the way, saying, "I was following the others and then they disappeared. So I followed signs to Italy, but they went a different way to Italy."
For a closer look at the duo's ride to Sanremo, read the story at the PokerStars Blog.
Lead photo courtesy of the European Poker Tour.
Unibet Settles Tax Dispute
On Thursday, online gambling company Unibet announced it has agreed to pay €3.2 million to the Spanish tax authorities. The one-off payment covers betting duties, interest and penalties during Unibet's operating period in Spain from January 2009 to May 2011.
Before Spain's new regulated online gambling market opened in June, the Spanish tax ministry was seeking retroactive taxes from operators that offered online betting to Spanish customers since 2008. Unibet pulled out of the Spanish market ahead of the new legislation, but has agreed to comply with Spain's demand for back taxes.
Unibet has not applied for an online gaming license under the new Spanish gaming law and says it does not currently target the Spanish market.
Read the full press release at Casino City Times.
A Tour of Sanremo
The EPT Sanremo Main Event kicked off on Friday. Lynn Gilmartin arrived in time to take a tour the gorgeous Italian city before play began.
Interview with the Big Blind
This is a new one. During Day 1a of the EPT Sanremo Main Event, Sarah Grant interviews Scott Seiver ... while he's playing a hand from the big blind.
Follow PokerNews on Twitter for up-to-the-minute news.