Five Thoughts: Poker is (Still) a Game of Skill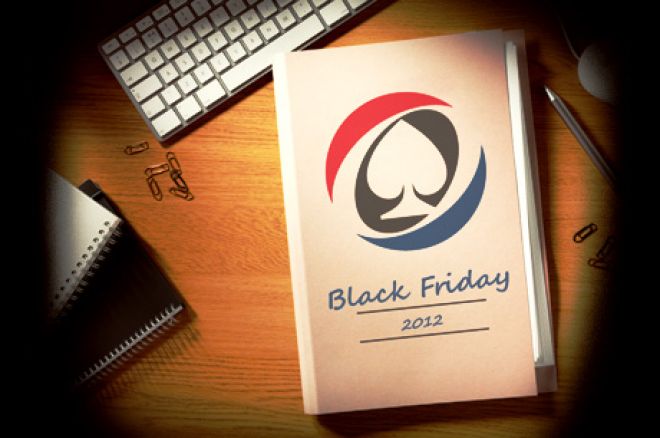 Last Tuesday, Judge Jack Weinstein of the U.S. District Court for the Eastern District of New York filed his opinion in the case of the United States of America vs. Lawrence Dicristina. Dicristina was charged with operating an illegal gambling business because he hosted poker games, and the prosecution claimed that he was violating the Illegal Gambling Business Act (IGBA).
The IGBA defines "gambling" as:
"Include[ing] but . . . not limited to pool-selling, bookmaking, maintaining slot machines, roulette wheels or dice tables, and conducting lotteries, policy, bolita or numbers games, or selling chances therein."
There is no mention of poker in that statement.
Judge Weinstein's 120-page opinion touches on subjects such as the win-rate of king-nine offsuit, but more importantly, the conclusion could change the landscape of poker in America forever:
"Neither the text of the IGBA nor its legislative history demonstrate that Congress designed the statute to cover all state gambling offenses. Nor does the definition of "gambling" include games, such as poker, which are predominated by skill. The rule of lenity compels a narrow reading of the IGBA, and dismissal of defendant's conviction."
Well, it's about damn time.
1. Poker is (still) a game of skill
Colin Cowherd, host of The Herd on ESPN Radio, is one of the most popular sports talk radio hosts in the country. The day after Judge Weinstein offered his opinion, Cowherd led his nationally syndicated show with this monologue:
"This is the strangest opening ever to my show. I'll never ever ever open with this topic again. It'll never happen. I don't even play this sport. I'm not even into it. I certainly don't watch it. But something happened yesterday that's good for America…I don't play poker. I'm not into it. But can I tell you that yesterday somebody finally got it right. Now, I lived in Vegas for seven years, so I've always been a little more pro-Vegas than everybody else — and I'm not going to spend a ton of time on this — but yesterday, a judge in Brooklyn got it right. Federal Judge Jack Weinstein gave poker players a winning hand yesterday. He ruled that poker is a game of skill, not luck, and, therefore, legal under federal law. Finally, a federal judge got it right…You can't make a living on luck. Bill Belichick is lucky. Belichick had a losing record in Cleveland, was 5-11 in New England his first year, and 0-3 the second year. [Drew] Bledsoe out, [Tom] Brady in. One hit knocked out Bledsoe. Suddenly, Bill's a genius…Nobody makes a living — and a healthy one — on luck."
Cowherd reiterated his opinion later in the show, and professional poker player Aaron Steury uploaded it onto his YouTube page.
Cowherd is spot on and his analogy about luck in sports is very appropriate — especially in the NFL, which is arguably the most popular sport in the country. There is a lot of variance in the NFL because the schedule is so short (9.8 percent the size of the MLB schedule, and 19.5 percent of the NBA and NHL schedule), yet Super Bowl champions are immortalized.
In poker, if a player wins four flips in a row, we call them a luckbox. In sports, if a team wins four miraculous games in a row, we call them gritty, tough, and clutch.
Cowherd misspoke when he said that poker is now legal under federal law however — PokerNews' Matthew Kredell states that, "a judge in another district could also make a ruling contrary to Weinstein's at any time."
There is hope that Weinstein's decision will set a precedent, however, because, according to Kredell, Weinstein is a well-respected senior judge, and was appointed by President Lyndon B. Johnson in 1967.
The "rule of three" is one of the most common principles of storytelling. There's the Three Little Pigs, Goldilocks and the Three Bears, Three Blind Mice, Ebenezer Scrooge is visited by three ghosts in A Christmas Carol, the wicked Queen attempts to kill Snow White three times, and Harry Potter is littered with examples of the rule of three, including the trio of protagonists: the three Deathly Hallows, the Triwizard Tournament, etc.
Judge Weinstein's decision is the third key act in the post-Black Friday narrative. First, in November 2011, the U.S. Department of Justice gave an opinion stating that the Wire Act does not apply to poker. Second, in August, the DOJ and PokerStars settled, saving Full Tilt Poker's customers and positioning PokerStars to reenter the U.S. market. And of course third, Judge Weinstein rules that poker is a game of skill.
The narrative isn't complete, but we're certainly going in the right direction, and positive national coverage from strong voices like Cowherd helps tremendously.
2. Pobal and Polito conquer Barcelona, but Bilokur and Sahamies are beasting
The 2012 PokerStars.com European Poker Tour Barcelona stop concluded this weekend with the €5,000 Main Event and the €10,000 High Roller. France's Laurent Polito (€270,229) took down the High Roller, but made less money than runner-up Alex Bilokur (€295,451) because they made a deal during heads-up play. Tobias Reinkemeier (3rd for €119,660) and Team PokerStars Pro Bertrand "ElkY" Grospellier (7th for €43,150) were also at the final table.
In the Main Event, Belarus' Mikalai Pobal won without making a deal, defeating Ilari Sahamies heads-up, earning €1,007,550 and the hardware. Sahamies pocketed €629,700 — adding to the €291,900 he earned for a fourth-place finish in the €50,000 Super High Roller — and John Juanda finished in eighth place, earning €76,100.
Neither Polito nor Pobal had ever binked a six-figure score before their respective victories, and they deserve credit for their achievements, but I'd like to focus on Bilokur and Sahamies.
With over $1.6 million in live tournament earnings this year, Bilokur currently sits 21st on Hendon Mob's 2012 Money List. Bilokur took down the $25,000 High Roller at the PokerStars Caribbean Adventure in January, bubbled the final table of the €25,000 High Roller at the PokerStars and Monte-Carlo® Casino EPT Grand Final, and cashed four times at the 2012 World Series of Poker. In 2011, Bilokur's biggest score was for only $38,738. He's one of Russia's best up-and-coming players, and seems to thrive in high-roller events.
Sahamies is not known for his tournament skills; rather he's an online cash grinder who occasionally appears in Finnish rap videos. In fact, before EPT Barcelona, his previous live tournament scores came in October 2011, June 2010, and September 2009. Well, Sahamies crushed EPT Barcelona, final-tabling two of the three marquee events and banking over $1.1 million in the process.
Oh, and he also provided us with one of the best GIFs of 2012 (courtesy of PokerNews.nl's Frank op de Woerd).
It will be interesting to see whether Sahamies pops up at more events in Europe, or whether he simply cherry-picked Barcelona for other reasons (weather, fútbol, topless beaches, partying, topless beaches etc.). We sure hope to see him more often, if not for his great play, then for his overall goofiness and ability to create hilarious memes.
3. Galfond dissects Blom
Every month or so, Phil Galfond writes a very long, well-thought-out blog post over on PhilGalfond.com. This month, he dissected Viktor "Isildur1" Blom using over 2,200 words and three (rule of three!) well-known discussion points: the myth, the man, and the legend.
Galfond, who once beat Blom out of $1.6 million in one day playing $300/$600 and $500/$1000 heads-up pot-limit Omaha (or as TwoPlusTwo poster jjjjudas jokingly called it "HUNL+2 cards" in his fictitious response from Blom), says that he felt like a fan watching his clashes against Tom Dwan, Phil Ivey, and Patrik Antonius.
"I couldn't wait to grab my front-row seat and watch the spectacle," he writes.
According to Galfond, he's played more hands with Blom than any other player in his career as a poker player and that Blom has progressed greatly as a PLO player.
"When I first played PLO against Viktor back on FTP, he was bad," Galfond admits, but it all changed. "By early 2012, Viktor had not only become very good at PLO — he'd become the toughest opponent I've ever played against. Now he's one of three opponents that I play with but genuinely have no clue whether I have an edge or not."
Unfortunately, Galfond doesn't reveal the other two players, but he does talk about meeting Blom in Vegas during the 2012 WSOP. According to Galfond, Blom, who is basically a mute in the eyes of myself and fellow poker writers, is "happy-go-lucky." I've seen his goofiness occasionally — it usually occurs when Luke Schwartz is around — but his unwillingness to speak in public doesn't allow him to show of his more likable features to his fans.
Galfond also says that Blom doesn't use any databases or heads-up display (HUD), and that he doesn't watch training videos.
Finally, Galfond concludes with something rather profound: "In my opinion, Viktor Blom clearly has more raw poker talent than I do."
He explains that while he thinks Blom can succeed at any form of poker he focuses on, he needs to improve his discipline. One of Blom's major leaks is bankroll management, or lack thereof, and poor bankroll management will hinder even the best player if they wish to play profitably over an extended period.
Galfond's insights regarding Blom are fascinating and surely worth your time if you're at all interested in the Swedish wunderkind.
4. Aguiar vs. Marafioti
Matt Marafioti, who was recently accused of cheating alongside Samer Rahman by numerous members of the TwoPlusTwo community, and Johnathan Aguiar, who is one of poker's more opinionated figures, got into a scuffle at the World Poker Tour Legends of Poker on Friday.
Just got assaulted by Matt marafioti in front of the entire tournament room

— Jonathan Aguiar (@JonAguiar)
It was not a fight, Matt stood 4 feet in front of his bodyguard, started yelling at me, then tried unnecessarily to shove me to the floor

— Jonathan Aguiar (@JonAguiar)
Allen Kessler posted the following on TwoPlusTwo:
If Kessler is correct, and the WPT has footage of this incident, I hope they air it. Furthermore, I hope Matt Savage bans Marafioti from playing in WPT events, and that other poker rooms and tours follow suit. There is no room for this nonsense, and we should put an end to it before somebody really gets hurt. Whatever Marafioti is doing isn't good for either himself or the poker world, and the best thing for both parties is to take a really long vacation.
If Marafioti wants to keep playing poker because that's his main source of income, then he should play online and avoid major circuit stops. His appearances will only cause more tension — even Jason Mercier one of the most positive people in poker, is lobbying against Marafioti.
Retweet if u think adz should get booted from the entire poker community... #whyisheevenhere

— Jason Mercier (@JasonMercier)
Outside of a few jokes, Aguiar hasn't commented on the subject much since the altercation. Marafioti has probably tweeted 10 million times, but his account is blocked and I have no interest in reading his rambling. This altercation is over, and nobody was seriously harmed or injured, but I don't think it's the end of Marafioti's negative influence on the poker world.
5. To infinity, and beyond
On Monday, CardPlayer Europe reported that Jens "Jeans89" Kyllönen paid €160,000 to reserve a seat aboard Virgin Galactic's space flight. Sir Richard Branson, the Chairman of Virgin Group, established the space tourism company in 2004. In 2009, Guy Laliberté became the first Canadian to fly with Virgin Galactic and spent 11 days on board the International Space Station.
Kyllönen was one of the 48 players who participated in the $1 million Big One for One Drop at the 2012 WSOP, but unfortunately he was the third player eliminated. The Finnish poker pro told CardPlayer Europe: "I've always been fascinated with space and now that I have the opportunity to be within the first people going, I just felt like I had to do it.
The news sparked a thread on TwoPlusTwo, and to no surprise it became littered with Photoshopped images of Kyllönen in space. Kyllönen's trip is expected to be at the beginning of 2014.
This is so much cooler than buying a house, or a watch, or a car, or even multiple houses, watches, and cars. The man is going to go into space. Personally, I think it's the greatest thing any poker player has ever done with his or her money (besides give it to charity or those in need obviously), and more affluent poker players should spend their money more creatively.
Maybe fellow countryman Sahamies will actually land on a planet some day as a way of raising Kyllönen, or perhaps he'll just frown and look discontented with everything.
Follow PokerNews on Twitter for up-to-the-minute news.