Poker Pros Fear Nevada's Online Poker Liquidity Pool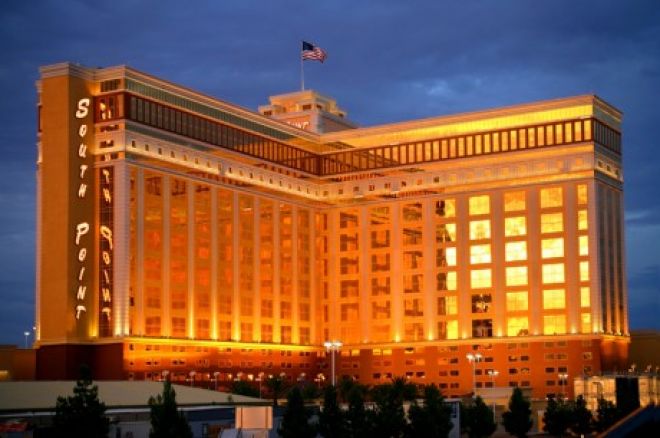 This fall, South Point Poker is expected to launch the first legal, real-money online poker site in Nevada. The initiation of the historic poker site will likely result in a domino effect of companies entering the space and competing for a share of the state's liquidity pool.
Nevada's gaming commission is in the process of reviewing a number of Internet poker license applications for service providers and operators, and some already licensed companies are having their technology tested by regulators. The wheels are in motion for gaming giants like Caesars Interactive Entertainment and MGM Resorts International to team with service providers to have a platform in place by next year.
But while the prospect of real-money poker is exciting to many Nevada residents, several pros are concerned that an intrastate offering won't be large enough to make a living. Nevada ranks 35th in the U.S. in population, and although the Silver State's regulations will allow tourists to play online poker while they visit Nevada, it's still not a large pool to draw from compared to multinational offering of industry leaders like PokerStars.
"I don't think I could play online poker for a living if it is intrastate," said New Orleans-based poker pro Justin Truesdell. "The player pool wouldn't be big enough to keep games running that would make it profitable to play for a living. Some players would obviously rise above the median and profit but the one thing poker needs to survive is players and more new players. I don't think if it was limited to a state with the population of Nevada that it would be able to maintain the player base that is needed."
Truesdell is a two-time World Series of Poker Circuit winner who has mostly grinded live tournaments and cash games since Black Friday. Despite a recent WSOPC Main Event title that netted him more than $200,000, Truesdell says the expenditures that going along with traveling the circuit are taxing. If he decides to restart his online poker career, he'll move overseas where he can take advantage of international player pools.
"I want to go back to Europe, possibly for a year or two, as I've come to realize that the expenses involved in playing live tournaments cut into my EV more than we realize and I can make more online hourly," Truesdell said. "I never really considered a day job as I still wanted to travel and play a few tourney series and that just isn't possible with a 40-hour-per-week job."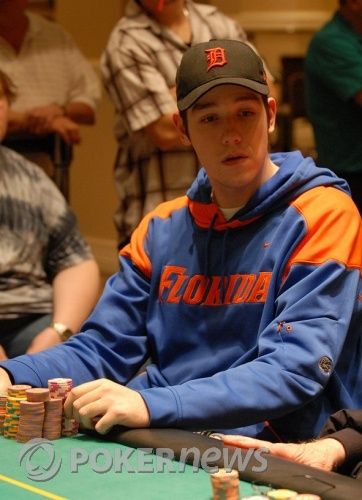 Like Truesdell, poker pro Jeff Sluzinksi gave live tournaments a shot when his online career was stripped from him last April. Best known as the hypertabling "ICuRaRook" on PokerStars, Sluzinski transitioned to the slow grind of one-table brick-and-mortar games for 16 months. But after "more or less breaking even," Sluzinski decided to move to Canada to pick up where he left off as one of the most successful online tournament players in the world.
"I realized my niche is in mass tabling mid-stakes MTTs online," Sluzinski told PokerNews. "I got tired of waiting for legislation to pass, so I went to Canada. I almost quit poker and enrolled in a Voice Over class at UNLV, but decided to go to Canada and try to win some MTTs instead."
Sluzinski maintains a Las Vegas home, one he purchased just two weeks before Black Friday. With Nevada preparing to introduce Internet poker, Sluzinski says he's willing to return home and give online poker sites a chance. But he's skeptical about some of the small rooms succeeding in a single state network.
"I do not think that South Point Poker will have anywhere near the players or MTTs available for me to put in enough volume to sustain in Nevada," he said. "It's the same reason I am not playing on Bovada or Merge in addition to their cashout issues."
Poker pro David Randall has traveled around the world playing online poker since Black Friday, spending time in Mexico and Ireland during the major tournament series run by PokerStars. Losing the ability to play online poker was traumatizing for most pros, but Randall calls it a "blessing in disguise."
"The times I go out of the country to play I would say my play quality is higher because I value being able to play online more," he told PokerNews.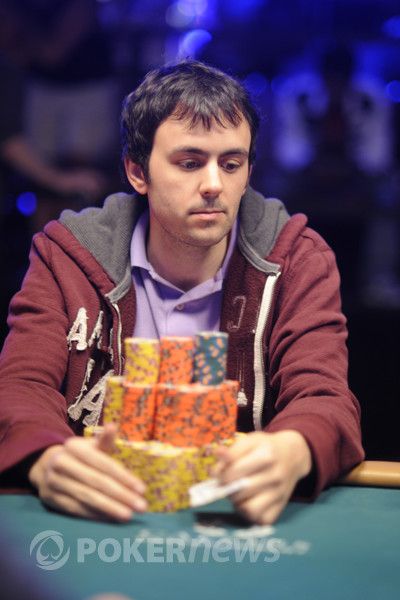 As far as returning to the U.S. to play online full time, Randall will wait and see how the process plays out before making any decisions.
"We will have to see how the games are," said Randall, who still calls Las Vegas his home. "If it is just for Nevada residents I feel the field sizes for tournaments will be small. That will keep me from wanting to play it full time."
"I think there has to be at least a federal online platform but it might take international," he added. "The field sizes would just have to create good enough value to make more sense then playing on PokerStars. I definitely think that initially it will be state based and that it is not likely that it will have large enough fields."
The uncertainty about Nevada's liquidity pool echoes through the poker community. Former World Poker Tour Player of the Year Jonathan Little can't see intrastate online poker being a viable option for pros. When asked if he'd move to Nevada, Little replied, "A one state online site won't be profitable at all for most people."
Poker pro Kevin Iacofono agreed, saying, "It's still going to be a better value to remain out of the country unless the player pool gets bigger." Iacofano, a Cleveland native, moved to the United Kingdom to play online.
Poker Triple Crown winner Gavin Griffin won't move to the Silver State to play online, but he says he'll give Nevada's online poker offering a chance. "I live in California and have family in Nevada so I'd most likely just go there one or two times a month to play," he told PokerNews.
Would you move to Nevada to play online poker? Let us know in the comments section below.
Get all the latest PokerNews updates on your social media outlets. Follow us on Twitter and like us on Facebook now!