PokerNews Book Review: Eric Rosenberger's Poker: A Different Level of Thinking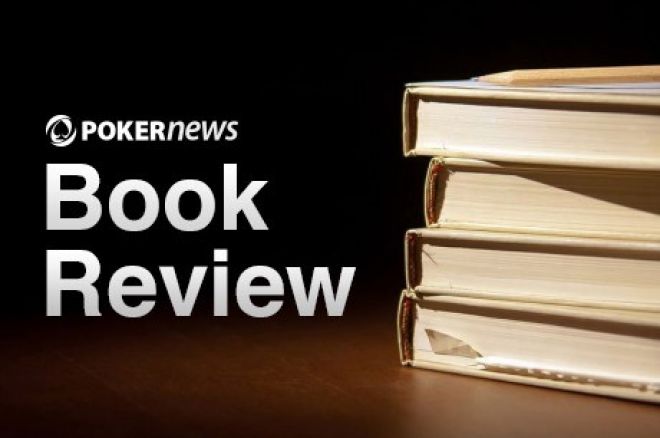 It's hard to find a poker strategy book that offers anything I haven't heard dozens of times before, and that's why I was skeptical of Poker: A Different Level of Thinking—Book 1, the first in a series of texts by Eric Rosenberger exploring the different levels of thinking occurring at the poker table.
Given this was the introductory text, the material included the basics of poker such as terminology, the rules of the games, and hand strength. "Volume 1 is geared towards two different types of players. First and foremost, it is geared toward the beginning player, by teaching them the basics of the game," Rosenberger told PokerNews. "This book is also written for those that are playing against the Level 1 players, like I often find myself in some of the smaller buy-in tournaments around town."
I consider myself an experienced player, so I'm obviously not a part of the first demographic; however, I oftentimes play against "Level 1" thinkers, or those who have just scratched the surface of the game. Sometimes I lose to these players, and it's extremely frustrating.
"One of the biggest mistakes these players make is forgetting how a Level 1 player thinks and assuming that Level 1 players are capable of understanding more complex moves," Rosenberger continued. "It's like I said in the book, you cannot expect a person who doesn't speak Chinese to know what someone says in Chinese. Likewise, you cannot expect a Level 1 thinker to comprehend what message a Level 3 or 4 thinker is sending, which is why it so often times ends badly for the higher thinking player, unless they take into account their opponent."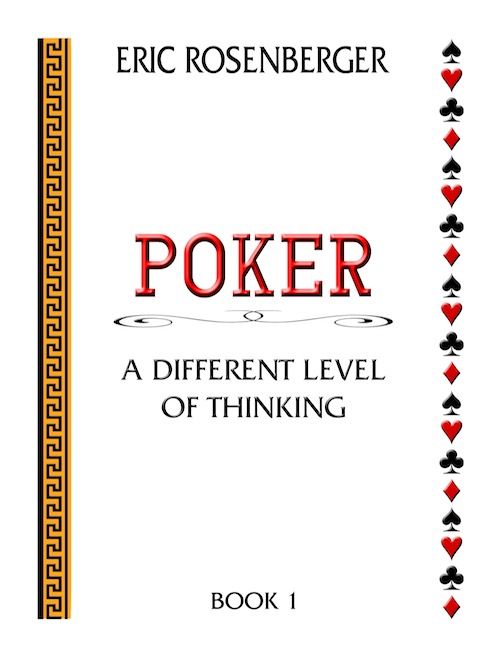 These days a lot of poker books assume the reader know the basics, but that's not always the case. Poker has become sophisticated, which can be a turnoff for those new to the game. Poker: A Different Level of Thinking—Book 1 is not one of these books because it starts from the beginning and makes no assumptions; in fact, I believe it's the most pertinent introductory poker text on the market today.
So why write a book on poker's fundamentals when so many are trying to be the next big thing? As Rosenberger explained to PokerNews: "What is maybe the most common question asked by poker players at the table, Why? Why did an opponent bet? Why did they check? Why did they raise? Why did they fold? If I could answer the questions for myself, I would be able to improve my own game. But, more importantly than that, if I could understand levels of thinking, it would open me up to understanding a lot more about what other poker player authors were teaching in their own books. Basically, what began as a journey to improve my own game resulted in this book."
What's more, the book serves the duel purpose of taking big-time thinkers, those who've been playing the game for years, back to a simpler time of naivety and inexperience. It can be a costly mistake to either overestimate your opponent or not give them enough credit, which is why it's important to successfully analyze just how good they are. Poker: A Different Level of Thinking—Book 1 was a great reminder that some players are in the elementary stages of their development, which oftentimes includes the players I encounter in my local $1/$2 no-limit hold'em game. Sure, I knew the material well, but it had been a long time since I reviewed it and put myself in a beginner's shoes. It's no wonder I was so frustrated losing to "Level 1" thinkers as I expected them to recognize and respect what I was up to; instead, I wasn't doing my due diligence — a sad and costly realization.
I got more out of this book than I expected. Like I said, the information was familiar, which tested my patience at times, but by simply reviewing the material it helped me better understand where I once was, and where so many of my opponents are coming from. It's not easy to write a book for beginners that also offers something for experienced players, but Rosenberger managed to do it.
The paperback version, which will be available soon, is listed at $19.99; however, it's also available for electronic readers on Amazon for a very affordable $3.99. The book comes in at around 150 pages, so it's not a heavy read. On top of that, it's concise, simple and doesn't veer off on tangents. In my opinion, it makes the perfect gift for someone who wants to learn the game or someone just developing their game.
So what's next for the Poker: A Different Level of Thinking series? "This is the first in a series. I hope to finally be able to devote the time needed to develop a few more essays on Level 1 thinking and transition it into Level 2 thinking in the next book, which should be published by January," Rosenberger said. "After that, I am hoping to have Book 3 out by the time the World Series of Poker returns to Las Vegas next year."
To learn more on Poker: A Different Level of Thinking—Book 1, or to pick up your copy, visit Amazon.com.
Get all the latest PokerNews updates on your social media outlets. Follow us on Twitter and like us on Facebook now!