The Nightly Turbo: Online Poker in California and New Jersey, Randy Lew's Bucket List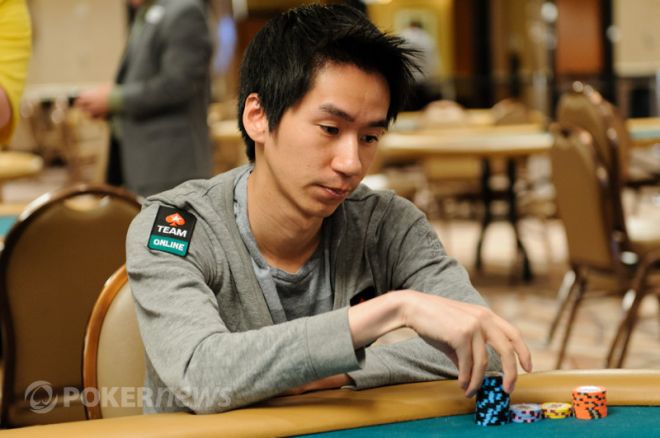 Lawmakers in California and New Jersey are hoping to making progress with online poker bills next week. We're covering those stories and more in this edition of the Nightly Turbo.
In Case You Missed It
The Full Tilt Online Poker Series (FTOPS) continued on Wednesday. Find out which big-name players won events in our FTOPS XXI Day 11 recap.
It was a short Day 4 at the PokerStars.net European Poker Tour Prague Main Event. Only 21 players remain, with Ben Warrington leading the way.
High-roller extraordinaire Philipp Gruissem dropped out of the Global Poker Index top 10 this week. Mickey Doft takes a look at the biggest movers and shakers of the GPI.
New Jersey Bill Headed for Vote
An amended intrastate online gambling bill is scheduled to be heard by the full New Jersey Assembly on Monday, Dec. 17, potentially paving the way for Atlantic City casinos to offer online poker within state lines.
John Brennan of NorthJersey.com reported Thursday that Bill A-2578 is among the 28 bills on Monday's agenda. If it moves through the Assembly, State Sen. Ray Lesniak expects a state Senate vote later in the week.
Lesniak previously predicted the legislature would pass the bill in March and then again in May, but the bill's movement was delayed because it didn't have enough votes to be addressed by the state Senate. He said that this time is different because the casino industry is fully behind the proposal.
"This time there is no one lobbying against it and the need for it is even greater," Lesniak told PokerNews last week. "The Atlantic City casinos continue to suffer from reduced revenue, and this will be the big boost that they desperately need."
One of those suffering casinos is the Atlantic Club, which is reportedly a target for PokerStars' potential return to the U.S. The Wall Street Journal reported last week that PokerStars has shown interest in purchasing the casino; a licensed PokerStars could then use the Atlantic Club poker room as a platform to rebuild its online customer base in the U.S.
PokerStars' interest in the property followed the removal of language in Bill A-2578 that would have prohibited companies that served customers in the U.S. after the Unlawful Internet Gambling Enforcement Act (UIGEA) was passed in 2006. Lesniak added that PokerStars' interest in New Jersey played a major part in the bill's modification.
"When it was pointed out to us that the previous language would restrict PokerStars entry into New Jersey — and other companies that have rehabilitated themselves and would offer competition to give our casinos the best deals possible — when that was discussed with the assembly sponsor and supporters, it was clear to us that entry into the New Jersey marketplace for a company like PokerStars is something we desire and want," Lesniak said.
For more, check out NorthJersey.com.
California to Revive Online Poker Bill
Sen. Roderick Wright of California is promising to reintroduce his SB1463 online poker bill to legislation in January.
As reported by PokerFuse on Thursday, Wright hopes to bring his poker-only bill back to the table as early as next week with a few key changes in the measure's language. One of the changes is the removal of "a blanket waiver of tribal sovereign immunity" requested by The Tribal Alliance of Sovereign Indian Nations (TASIN), a group that represents nine federally recognized tribes in Southern California.
It is believed Wright will have an easier time this go-around because of the closure of the California Online Poker Association (COPA) in October. The organization, which represented 31 poker rooms and 29 Indian gaming tribes, pledged support of the bill only if changes were made to restrict horse racing associations from being eligible license applicants. COPA reportedly spent more than $1.2 million in lobbying efforts to legalize online poker, but the group folded after the efforts made little headway.
With nearly 38 million people living in California, the state represents the largest potential market for intrastate online poker. While state-by state liquidity is a concern for many, California is a compelling market for operators.
PokerUpdate has more.
Randy Lew Prepares for Doomsday
We each have our own views of how — and if — the world will end on Dec. 21. While most scoff at the idea, some are expecting a zombie invasion mimicking an episode of The Walking Dead.
Perhaps science will prevail and a massive asteroid will hit earth; until then, some believers are marking things off their bucket list. Ya know, just in case.
Team PokerStars Online's Randy Lew, for instance, is determined to change his status from Supernova to Supernova Elite on PokerStars before doomsday. In his most recent video blog, Lew counted the days he has left to reach his goal, figuring he needs 9,138.3 VPPs a day to reach Supernova Elite status.
With a last minute trip to Vancouver booked, Lew needs to play 10 hours a day to make his quota before 12-21-12. Can he pull it off? Have a look:
PKR Goes Live
On Thursday, PKR.com released the dates for its next live tournament series. Supercasino Aspers Stratford will play host to PKR Live 2013 from Mar. 29 through 31; the three-day series will feature a $500 buy-in and expects to draw in more than 300 players for an estimated six-figure prize pool.
Former winners of the tournament series include UK pros Karl Fenton and Rob Angood, and Bluff Europe editor Philip Conneller. EPT champion Toby Lewis and WPT title holder Adrien Allain have also made deep runs at previous events.
"I've always loved the fact that PKR offers something different to any other online poker company and I've been a massive fan since they launched," said Aspers' poker manager John Scanlon in a press release. "It was obvious from the first conversation that we were on the same page; the ethos and brands match up nicely as we both strive to push the boundaries in our respective markets."
Simon Prodger, PKR's marketing director commented: "Every year, our players are spoilt by the outstanding quality of Vegas casinos during our WSOP Experience and now they rightly expect nothing less from our events. Aspers offers that level of quality, expertise, style and glitz. Add to that the amazing attitude our players bring to the table, and we expect PKR Live 2013 to be the best yet."
Beginning Dec. 18, weekly satellites at PKR.com will offer $500 seat-only prizes and $800 packages to include $300 for expenses. You can also directly buy in to the series through PKR's online tournament lobby.
For more information, visit PKR.com.
Sands Bethlehem DeepStack Extravaganza
The Sands Bethlehem DeepStack Extravaganza $2,500 Main Event kicks off Friday in Bethlehem, Pennsylvania. The tournament, which runs from Dec. 14 through 17, boasts a massive $500,000 guaranteed prize pool and is expected to draw many of the East Coast's top talents, including Matt Glantz, Chris Klodnicki and Vinny Pahuja.
PokerNews will be on site all weekend to bring you hand updates, chip counts and photos. Be sure to stay locked into the PokerNews Live Reporting page as we bring you all the action until a winner is crowned on Sunday!
For everything you need to know about the event, read the article by Donnie Peters.
What's In A Name?
Some of the players' names at EPT Prague aren't easy to articulate. PokerNews' Sarah Grant tested the pros on the pronunciation of their opponents' names and got some hilarious results.
Get all the latest PokerNews updates on your social media outlets. Follow us on Twitter and like us on Facebook today!