2012 Legislative Year in Review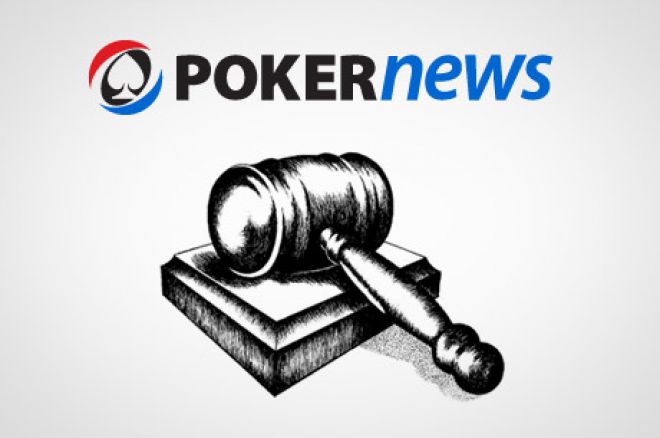 Another year is in the books, and little tangible progress was made in terms of legitimizing online poker in the United States.
At the beginning of 2012, I presented that this was the first time I thought it was realistically possible that federal online poker legislation could pass by the end of the year. Reasons for optimism included the Justice Department's decision late in 2011 that The Wire Act did not apply to forms of Internet gambling other than sports betting, giving permission to individual states to move on all forms of Internet gambling and potentially join in compacts. Also, it was the last chance for the retiring Sen. Jon Kyl (R-Ariz.) and Rep. Barney Frank (D-Mass.) to push for legislation before they left office.
The subject of online poker did get a lot of talk on Capitol Hill, but little action ensued. Senate Majority Leader Harry Reid (D-Nev.) and Kyl teamed up to create the Internet Gambling Prohibition, Poker Consumer Protection, and Strengthening UIGEA Act. At its core, it was an Internet gambling prohibition bill but with a carve-out for poker. Kyl, one of the biggest proponents of the Unlawful Internet Gambling Enforcement Act in 2006, had come around on allowing for online poker if it stopped Internet gambling of casino games from spreading at the state level.
With a powerful political player from each party headlining the bill, the potential for bipartisan support — even from Internet gambling's opponents — made this online poker's best chance for federal legislation to date.
Responding to the possibility, the Indian tribes paid a lot of attention to the issue with two hearings and generally seemed open to the idea of online poker as long as they were included. The Senate Committee on Indian Affairs produced a discussion draft on what it would like to see included in a bill.
Utah preemptively opted out of any possible future federal online poker regulation by passing an anti-Internet gambling law.
Despite text of the Reid/Kyl bill being floated, the legislation never officially was introduced. Leading up to the November elections, Reid, Kyl and Sen. Dean Heller (R-Nev.) openly bickered, with Reid accusing Republican Senators of failing to generate GOP support for the legislation.
All eyes were on the lame-duck session of Congress after the election until the end of the year to see whether Senators could negotiate for the bill's inclusion as an attachment to must-pass legislation. Midway through December, Kyl indicated that the Republican votes were there. Reid responded in frustration that he had no vehicle on to which he could attach the bill at that point. Three days later, Reid's office indicated that there wouldn't be an opportunity to pass the bill in the lame duck session, but indicated he would try again early in 2013.
In the meantime, Kyl's fears about states moving on full Internet gambling are coming true. Delaware became the first state to authorize full Internet gambling in June, with Gov. Jack Markell signing the bill less than 24 hours after it was passed by the state legislature.
New Jersey followed at the end of the year by trying one more time to put an Internet gambling bill on the desk of Gov. Chris Christie, who vetoed similar legislation in 2011. Christie will need to decide whether to allow or veto the new bill by sometime in February, one of the key scenarios to watch for in 2013.
Next week, I will take a look forward at what else might happen in 2013, a year likely to mark the transition from a federal to state-by-state focus for the Internet poker lobby.
Follow PokerNews on Twitter for up-to-the-minute news.