Lesniak: New Jersey Gov. Chris Christie is "Clueless" About Online Gambling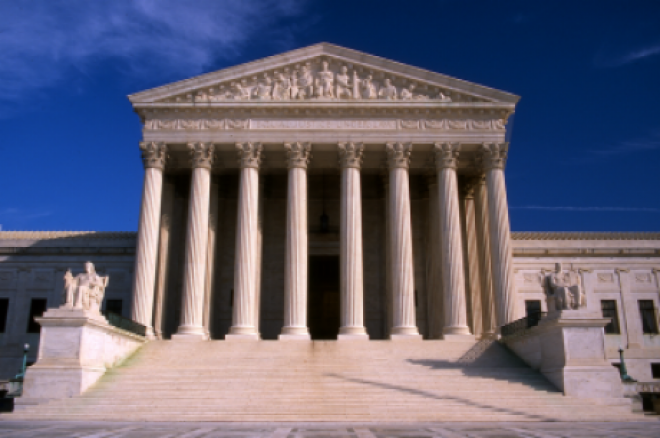 New Jersey State Sen. Ray Lesniak was not impressed by the concerns Gov. Chris Christie expressed to explain why he has yet to make a decision on the Internet gambling bill that has been sitting on his desk for more than a month.
"If he vetoes the bill for those reasons, that has to go down for stupidest reasons to veto a bill ever given," Lesniak, the leading sponsor of the bill, said Thursday in a phone interview with PokerNews. "More importantly, it would just put another nail in the coffin for any hope of economic recovery and job creation in Atlantic City."
Christie has until Feb. 4 to sign, veto, or allow the legislation to go through without action. In 2011, he waited until the final possible day to veto similar legislation from Lesniak.
Participating in his monthly "Ask the Governor" radio segment Tuesday on New Jersey 101.5 FM, Christie fielded a question from a caller asking for his position on the bill. Christie responded that he had yet to make a final decision but had two concerns.
"First is that I don't know that it will really help Atlantic City," Christie said on the program. "I'm concerned that it may drive traffic away from Atlantic City. That if people can gamble in their own homes on their laptops, why are they going to go to Atlantic City?"
Lesniak argues that Atlantic City casinos will use online poker as a marketing device, providing comps to people for online play and attracting virtual consumers into the casinos.
"He's clueless," Lesniak said of Christie. "He thinks he knows better than all the Atlantic City casinos, because they know it will help their bottom line and keep their jobs and money going. There are economic studies that this will generate business and doesn't drive traffic away."
In a research report released Thursday, Wells Fargo Securities gaming analyst Dennis Farrell Jr. called online gambling "a lifeline" to Atlantic City casinos. Atlantic City has experienced six straight years of declining gaming revenues.
Farrell estimated that online gambling could generate an additional $1.5 billion for Atlantic City casinos over the first five years, increasing the region's gaming revenue by 50 percent and providing up to $150 million in annual tax revenue to the state.
"Opponents of the bill believe online gaming will lead to job losses at brick-and-mortar casinos," Farrell wrote. "We beg to differ, as we believe online gaming sites operated by state casino operators will lead to job creation and drive visitation to Atlantic City."
The potential of online gambling to bring outside investment into Atlantic City already has been shown with Rational Group, the parent company of online poker giant PokerStars, seeking approval to purchase the struggling Atlantic Club Hotel Casino.
The second concern voiced by Christie involved the possibility of an increase in problem gambling.
"I'm also really concerned about setting up a whole new generation of addicted gamblers," Christie said. "If you can sit on the edge of your bed with your laptop and gamble away your paycheck, that's a lot different than making the conscious decision of going down to Atlantic City to gamble in a casino."
Lesniak said he found this comment hypocritical given the governor's support for lottery expansion.
"Five houses from where I live, there's a convenience store where I always see people lined up to buy lottery tickets," Lesniak said. "He has no concern for those low-income residents and how gambling affects their lives, but he is concerned about the relatively high-wage earners that make up the demographic of online poker players."
Lesniak and the state senate passed the legislation on Dec. 20. Even if Christie does sign the bill in the next 10 days, Lesniak is displeased that the governor has made the state wait while Nevada already is working to get online poker going.
"My concern is that he didn't sign it a month ago," Lesniak said. "Every month that goes by, Atlantic City is bleeding revenue and so is the state. Let's get on with it, governor. If the governor doesn't sign it, Nevada is just going to clean our clocks plain and simple."
Get all the latest PokerNews updates on your social media outlets. Follow us on Twitter and find us both Facebook and Google+!