TiltBook's Top 10 Posts of 2012
Tiltbook.com
*Sponsored
The new social network Tiltbook.com, which is designed especially for poker players, may have only launched in the second half of the 2012, but it's users have already created countless interesting, admirable, and hilarious posts.
In celebration of their growing community of over 4,000 poker players from around the world, the folks at Tiltbook compiled the top 10 moments from 2012. Here is just a small sample of what you can join in on at Tiltbook, sharing struggles, victories and ideas with other like-minded poker fans.
Slovak Sit & Go beast Tomáš "MASURON1KE" Kubaliak celebrated the successful completion of his impressive journey from $150 to SuperNova Elite in just eight months. Not only has he joined an elite group of players to achieve SuperNova Elite status on PokerStars, but also he was the very first Slovakian to do so, turning a common beginners-sized bankroll into tens of thousands of dollars.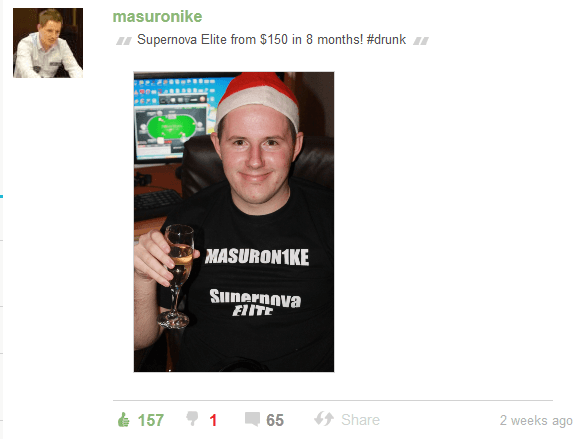 Czech MTT player 'olli444' easily won the best Christmas gift that any Tiltbook member could have given him/herself. He managed to turn $320 into $27,403,32, just a couple of days before Christmas, topping off his successful year in style!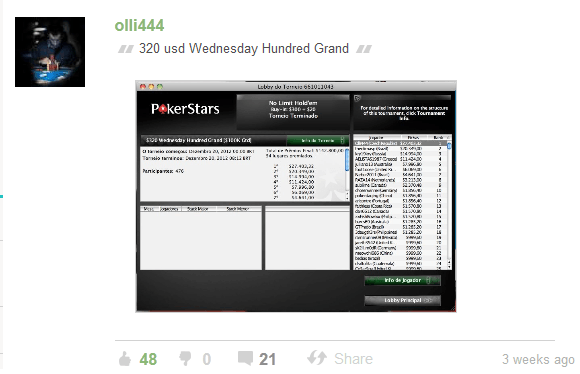 Although most people see TiltBook as a social network where they can freely share their swings without being mistaken for gamblers, some see it as a place to spread the good mood by posting jokes that would hardly ever be understood elsewhere. Such is the case of Scarmaker who keeps making up his own puns about poker.

Proving that TiltBook has prominent users from all kinds of places, Chilean Sit & Go crusher Gustavo Llermaly completed his own SuperNova Elite journey on the other side of the world. Oh, and he is still waiting for that 100th "like."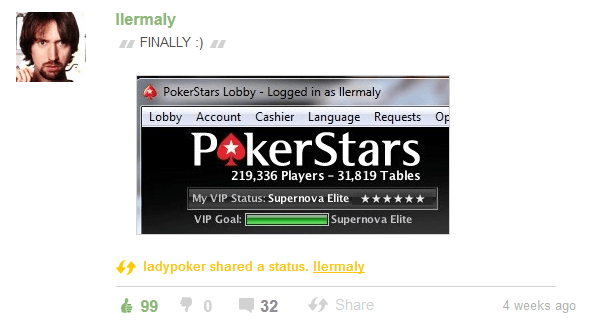 Canadian grinder 'TheDrunklife' is certainly someone to watch. Being yet another TiltBook's SuperNova Elite, he posts a lot of fun stuff, as well as great blogs that delve into the mental side of playing poker for your main source of income. Strongly recommended!

Another Sit & Go star regularly posting on TiltBook is a popular American twoplustwo-er Joshua "Jdawg91" Hoeself who often puts out different challenges for himself to make his a grind a little more exciting. One that deserves special notice was the challenge he did with fellow grinder "l@p" in which they raised a lot of money for charity. Very well done, guys!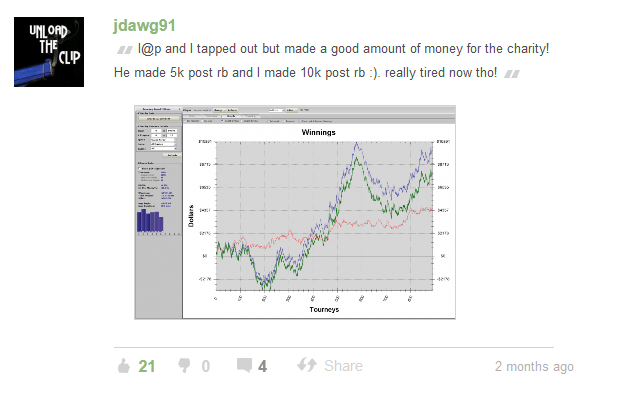 There aren't many things more inspiring for a poker player than seeing a true grinder's work in progress. On his way to SuperNova Elite status from lowest to the highest stakes, MASUR0N1KE often struggled. Sometimes because of bad luck, sometimes because of bad play, sometimes because of a little of both. But he always managed to buckle up, do some serious analysis of his play, do the proper adjustments, and get even more serious grinding going, eventually crushing every limit he went through on his way to $200 Six-Max Hyper Turbos on PokerStars.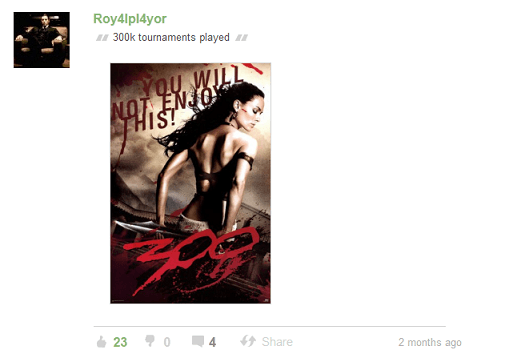 A man who most certainly knows a lot about all this "stuff" is well known Czech grinder Roy4lpl4yor who, just couple of weeks before the end of 2012 reached an incredible milestone of 300,000 lifetime tournaments played. What a work ethic!

Post #9 comes from brejlous who got this beautiful cake for his 18th birthday. Even though we love cakes, no matter how good this one is, it would be a bit of a mixed feeling to destroy this masterpiece by eating it.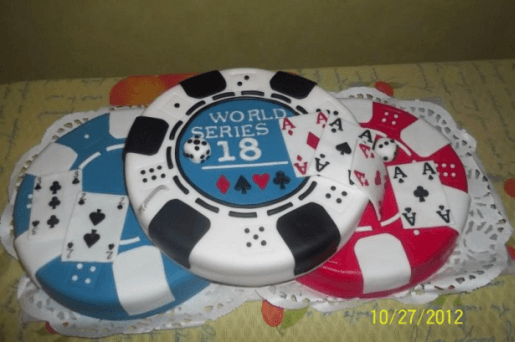 Last but not least is a post by yet another SuperNova Elite — this time hailing from Czech Republic. Martin "phasE89" Baláž enjoyed his kind of Christmas a little earlier than others when his $100 Fifty50s were "lit up" by a bunch of fish and bad, or breakeven regs!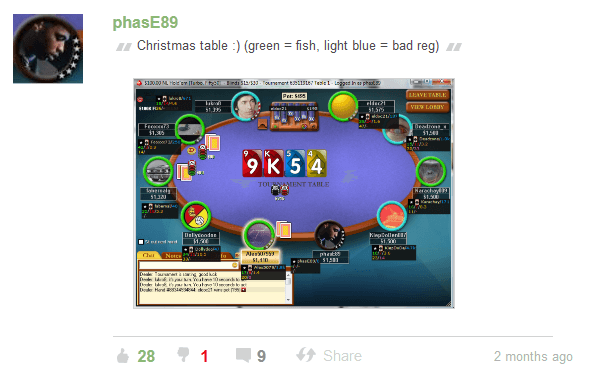 We hope you have enjoyed these highlights as much as the Tiltbook crew did compiling it. To join in on the unique poker community, head over to Tiltbook.com.