From $150 to SuperNova Elite in Just Eight Months? Follow MASUR0N1KE's Progress on TiltBook.com
Tiltbook.com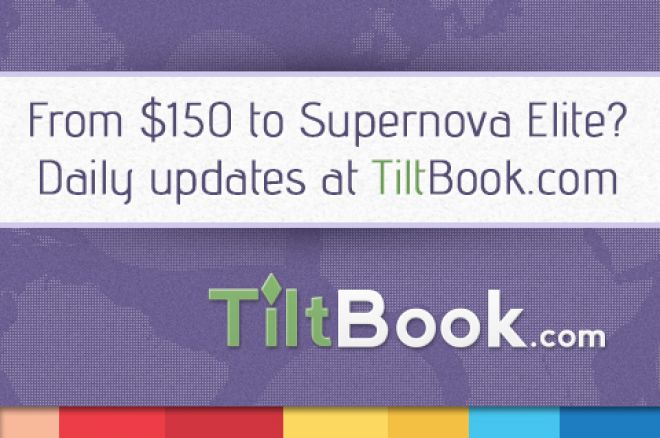 *Sponsored
In order to reach PokerStars' most prestigious VIP status, SuperNova Elite, a player has to earn 1,000,000 VPPs in a calendar year. Proving to be the ultimate test for all grinders, there are no more than just couple of hundred players with this status. To those with smaller bankrolls, the idea of reaching this point is more of a dream rather than a possibility. In order to reach SuperNova Elite, you are required to play 51,000 six-max hyper-turbos with the average buy-in of $100 or book 1,900,000 hands on NL200. All in one year.
There is one player, however, who decided to defy all odds and earn his SuperNova Elite status by the end of the year, after only starting in May with a $150 bankroll in his cashier (yes, one hundred and fifty dollars). Playing only six-max hyper turbos, with strict bankroll management, the condition was to only move up when he had at least 100 buy-ins for that next limit, and to step down whenever he fell below that figure.
This Slovak grinder, playing under the screen name "MASUR0N1KE", had never reached SuperNova Elite status in his carrer, nor had he even played a hyper-turbo SNG on PokerStars before, all which makes for this challenge to be so exciting.
Leading into December, "MASUR0N1KE" is currently playing the highest possible limits, with his bankroll hovering around $50,000 and 640,000 VPPs. Grinding daily, you can follow his struggle and day-to-day updates on TiltBook.com where he posts his graphs, feelings and thoughts about the challenge.
What is TiltBook?
Frankly, when you think about most of your Facebook friends, the truth is that most of them either do not understand, or care for your downswings, crying posts, or any other sort of poker-related stuff. On Twitter, you are limited by the number of characters, you cannot like someone else's posts and their concept of comments is not the best ever invented. We decided to merge the best of these two types of sites into one social network designed specifically for poker players. Now you can track your poker friends, find new ones and watch the rise and fall of all kinds of players from around the world.
After a quick and simple registration process, you will be introduced to the site and will learn how to subscribe to other players, fill out your profile to tell us a little bit more about yourself, and post your first status. We award ranking points for this kind of activity, with freerolls and great prizes waiting for all of our active users, starting from Rank 1.
Join the TiltBook.com community now!