Washington State Online Poker Bill Dies in Committee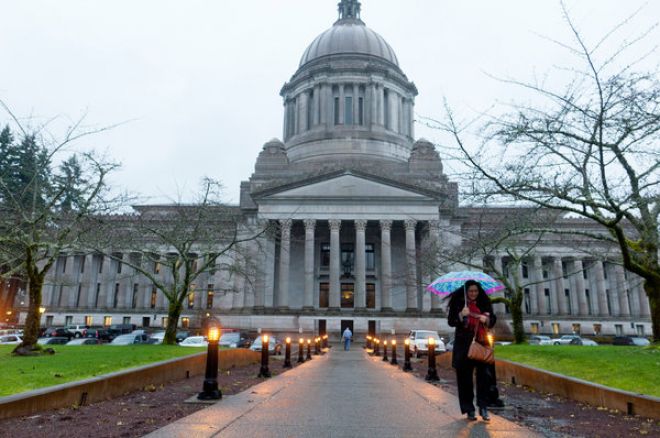 Two days after what seemed like an encouraging hearing to discuss reducing the penalties of online poker in Washington state, bill sponsor Rep. Paul Harris announced Thursday that the legislation is dead for this year.
Tuesday's hearing in the state's house committee on government accountability and oversight appeared to have gone better than expected. The proposed bill would have merely taken the teeth out of a 2006 law that made playing online poker in the state a felony punishable by up to five years in prison, reducing the penalty to a civil infraction with a maximum $50 fine.
At the hearing, some committee representatives asked for more to be done, mentioning amending the bill to decriminalize play. They also discussed the future regulation of online poker.
Instead, they did nothing.
"We're more disappointed than surprised," Poker Players Alliance Executive Director John Pappas told PokerNews. "What we've done is build a strong base of support there. I think next year we'll be in a good position to push even a broader bill. Our goal is not just to repeal the law in the state but to establish a licensed and regulated market. This would have been a nice step in the interim to have this bill done, and we're really upset that clearly it has been tabled for the year."
At issue is that Washington state has a short legislative session that only lasts the first few months of each year, leaving little time to get things done. Harris said in a statement that committee members "had some concerns on clarity and requested a few minor fixes, but due to the short amount of time before cutoff we will have to wait until next year's short session to get this passed."
Harris said he has been assured that the bill will be heard again and given serious consideration in the next session.
The original law was challenged in court by Lee Rousso, an attorney who served as the PPA's Washington state director. He took the matter all the way to the state supreme court in 2010 but couldn't get it overturned. No players have actually been charged with a felony.
"Do not get discouraged," Harris said to poker enthusiasts. "It was an important step to even get this bill heard. We will get online poker legal again in Washington state."
Image c/o New York Times.
Get all the latest PokerNews updates on your social media outlets. Follow us on Twitter and find us both Facebook and Google+!