Best Golf Courses in Las Vegas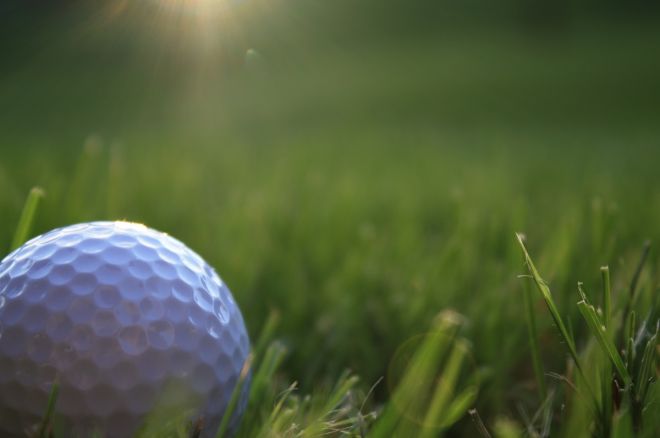 When one thinks of Las Vegas, the first things that come to mind are lavish nightclubs, high-roller table games, and tantalizing delicacies. Holding true, Las Vegas is still a hotbed for tourism during its summer season, with champagne brunches, day pool parties, its ever more popular Electric Daisy Carnival, and of course, the World Series of Poker.
What you may not know is that this entertainment capital is actually home to dozens of the finest desert championship courses in the world, making Las Vegas one of the most incredible golf vacation destinations in the country.
Not sure which course to spend your time on? We've got you covered. Here's a look at some of the best golf courses in Las Vegas.
Shadow Creek
More of a bucket list experience than a round of golf, Shadow Creek is without a doubt one of the nation's best courses. It has consistently been the number one course in Las Vegas and Nevada, the number one casino course in the world, and has spent every year in the Top 10 or Top 20 on Golf Magazine's Top 100 You Can Play List. A Tom Fazio course, Golf Digest's ranking calls it "One of a kind, and maybe Tom Fazio's finest work ever." Although a public course, greens fees will push you back at $500 a round, and is only available Monday to Thursday to guests of the many MGM Resorts hotels on the strip. Otherwise, the course is reserved for high-rolling Las Vegas whales and celebrities like Michael Jordan. The high-priced tag comes complete with a limo transport to and from the strip, along with your own caddie, making you feel like you own the place.
Website: shadowcreek.com
Phone: 702-399-7111
Cost: $$$$
Cascata Golf Course
Cascata is not just a golf course — it is an experience. This 72-par course, located about 35 minutes from the strip in Boulder City, offers stunning views including the 3,600-foot peak at Red Mountain, along with vibrant canyon views, and lush landscaping for a perfect picturesque environment. Designed by Rees Jones, almost every hole at Cascata is self-contained and visible from no others. Caddies are mandatory, although carts are used, which are just as plush as the course itself with velour upholstering on the seats. Although open to the public, Caesars Entertainment guests or Total Rewards members receive discounts and preferred tee times.
Website: golfcascata.com
Phone: 702-294-2005
Cost: $$$$
Wolf Course at Paiute Golf Resort
As of one three layouts on the property, Wolf Course is listed as the longest golf course in Nevada, playing a little more than 7,600 yards, still with a 72-par rating. Be prepared to bring you're A-game as you will be hit with multiple blind tee shots and some of the largest and fastest greens. Considering its length, there are plentiful opportunities to grip it and rip it on this layout, as the course features wide fairways with alternate landing areas, and a remarkable 15th hole island green. Paiute is known for its strong winds, so take that into consideration before planning your next outing. Take in the courses natural desert surroundings and be prepared for a dramatic round of golf no matter your skill level. You can usually book a tee time for under $100, sometimes much less during the summer time.
Website: lvpaiutegolf.com
Phone: 800-711-2833
Cost: $$
Royal Links
Perhaps known as one of the most unique designs you will find in Nevada, the 18 holes at Royal Links are inspired by and are near replicas of famous holes featured in the British Open. If you are a loyal golf aficionado, you will notice similarities to those such as the iconic "Postage Stamp" at Royal Troom, St. Andrews' Road Hole, and other holes from such courses as the Royal Latham, Carnoustie, Muirfield, Royal Liverpool, Turnberry, Prestwick, and Royal Birkdale. Not familiar with the history of these historic holes? At each tee box you will find plaques with narrative and information on the original hole from which the design came. Take a trip to Scotland, while never having to leave Las Vegas. Green fees run up to $250 but often discounted online about $150.
Website: royallinksgolfclub.com
Phone: 702-450-8181
Cost: $$$
TPC Las Vegas
Play as the pros do, as TPC is a regular stop on the PGA Tour. Just 15 minutes from the strip, TPC is a challenging desert course full of rock and cacti allowing for a considerable variety of challenges. It is very well maintained and offers a stunning view of Red Rock Canyon from the back nine holes. You will also be treated to views of the Vegas skyline throughout the course, including the Stratosphere Casino and Hotel. Seasonal rates range from $179-$219 but drop below $100 in the summer.
Website: tpc.com/lasvegas
Phone: 702-256-2000
Cost: $$
Still not convinced that you should reserve some days to improve your golf game? Take some notes from Jamie Glazier, a well-known Mental Game Coach, who says that the mental game of poker and golf are similar. You can read about his comparisons in this Stay Stacked feature, Poker Mental Game Strategy Through Golf.