Lesniak: PokerStars License in Hands of New Jersey Gaming Officials, Not Legislature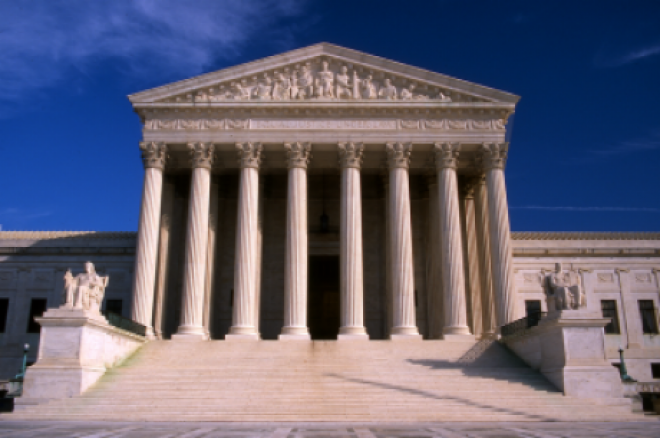 The New Jersey Division of Gaming Enforcement has until July 9 to decide whether PokerStars' parent company should receive a temporary license to operate casinos in the state.
State Sen. Raymond Lesniak is the one who removed a poison pill from his online gambling legislation that would have prevented the participation of PokerStars and other companies that previously offered real-money games in the U.S., but that doesn't mean he favors Rational Group's receiving the license.
"After a consultation with the Justice Department, I specifically left that as a decision that has to be made by gaming enforcers, not the legislature," Lesniak told PokerNews. "My opinion is that Atlantic City needs companies willing to invest in our casinos, which are having financial difficulty. But, that notwithstanding, those licensing decisions are above my pay grade."
Rational Group has an agreement in place to purchase struggling Atlantic Club Casino Hotel, pending on receiving approval for the casino license. According to the New Jersey Star-Ledger, Rational Group already has spent $11 million to keep the Atlantic Club open during the transition.
If everything goes right, the transaction will allow PokerStars back into the U.S. legally through New Jersey, which is aiming to have online poker up and running late in the fall. Eventually, it could also open up the doors for PokerStars to enter other states as New Jersey forms compacts that would allow it to become the center for Internet gambling in the country.
Rejection of the casino license likely would leave a lasting effect on the economy of Atlantic City. Owners of the Atlantic Club have painted the sale as a last-ditch effort to save 1,800 jobs.
"Unless the Atlantic Club would be able to find another white knight, it would have to shut down and nearly a couple thousand people would be out of a job," Lesniak said. "That's not a good scenario, but that's not the only consideration that has to come into play when talking about licensing."
Back in January when the tentative agreement with Atlantic Club was announced, Lesniak spoke highly of PokerStars as a huge international company that has operated throughout the world without any difficulty. He said the legal issues the company faced with the U.S. Justice Department aren't the same level as the illegal activity New Jersey has had to be concerned about in the past, namely organized crime.
"There certainly hasn't been any criminal charges against the company, and it would be a grave injustice for anyone to prejudge the issue," Lesniak said.
That last remark seems like it could be aimed at the American Gaming Association, which filed paperwork with the Division of Gaming Enforcement opposing the license.
"Just like it's not my decision to make, it's not theirs either," Lesniak said. "They have a vested interest in keeping competition out. To me, their opinion in this regard has absolutely no credibility."
That doesn't mean the AGA won't oppose PokerStars every step of the way. If Rational Group is granted a temporary casino license from the Division of Gaming Enforcement, their recommendation will then go to the Casino Control Commission for final approval. Once the sale is complete, PokerStars would then certainly be the most controversial of the sites submitting for an Internet gambling license. Only casinos located in Atlantic City will be able to offer online poker.
"I have a lot of confidence in our gaming enforcement officials to make the right decision and not be influenced by any outside forces, including me," Lesniak said.
Get all the latest PokerNews updates on your social media outlets. Follow us on Twitter and find us both Facebook and Google+!