American Gaming Association Opposes PokerStars' Purchase of New Jersey Casino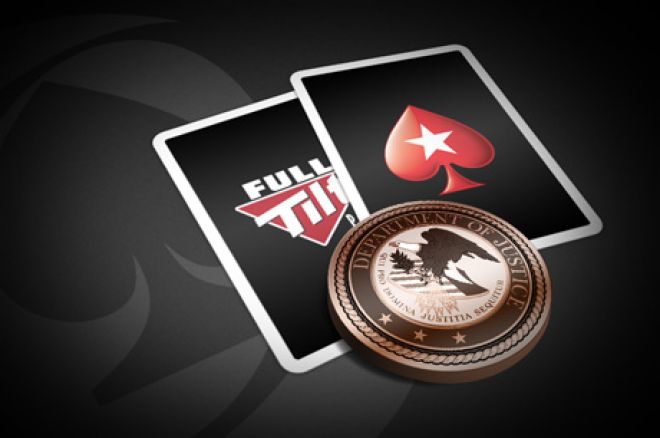 On Monday, the American Gaming Association (AGA), the nation's leading casino trade association, filed a brief with the New Jersey Division of Gaming Enforcement and the Casino Control Commission opposing the PokerStars' plan to purchase a land-based casino, The Atlantic Club, in Atlantic City. The news comes nearly a week after Gov. Chris Christie passed online gambling laws in New Jersey, the third state to do so alongside Nevada and Delaware.
According to the Press of Atlantic City, lawyers for the AGA, Brian Molloy and David Stewart, cited the company's "alleged use of deceit, trickery and other illegal tactics" as reasons why they should be barred from purchasing the casino. They also said PokerStars "operated as a criminal enterprise for many years" in the United States.
"The integrity of the gaming industry would be gravely compromised by any regulatory approvals of PokerStars, a business built on deceit, chicanery and the systematic flouting of U.S. law," the brief stated. "New Jersey's law and regulatory tradition mandate denial of this petition."
It went on to say: "Any action allowing PokerStars to be licensed would send a damaging message to the world of gaming, and to the world beyond gaming, that companies that engage in chronic law breaking are welcome in the licensed gaming business. That message would dramatically undermine public confidence in gaming regulation and could cripple the industry's public image."
The briefing by the AGA, which has never participated in a licensing proceeding, comes as the Division of Gaming Enforcement and Casino Control Commission prepare for an unprecedented licensing process and seeks to block the Rational Group, which owns PokerStars, from obtaining an interim casino authorization.
"These are matters for expert regulators to determine, not self-interested partisans picking a public fight," said Eric Hollreiser, Head of Corporate Communication for the Rational Group. "The U.S. Department of Justice has said PokerStars is suitable to apply for a license in the U.S. and saw fit to give us the assets of our largest competitor and entrust us to compensate their customers outside of the U.S. We will continue to work with authorities, including the NJ regulators and other interested state regulators, to discuss our qualifications and allow them to comment on what they find."
In July of last year, the U.S. Attorney's office approved a deal allowing PokerStars to acquire Full Tilt Poker while simultaneously forfeiting $547 million to the U.S. government over the course of three years and paying back $184 million owed to non-U.S. customers. By doing so, the world's largest online poker operator admitted no guilt or wrongdoing regarding the charges of money laundering, bank fraud and illegal gambling. It was also agreed that PokerStars would be allowed to operate real-money online poker in the U.S. under both PokerStars and Full Tilt Poker brands once the activity is legalized at a state or federal level and PokerStars receives the proper licenses.
Hollreiser's comment on "self-interested partisans" echoed the sentiments of many others in New Jersey, including state Sen. Jim Whelan, D-Atlantic City, that other casinos are standing in the way of the Atlantic Club purchase. "They are motivated by greed. They want to keep foreign investors out... The gaming association is their vehicle," Sen. Whelan said of Caesars Entertainment, which operates a third of Atlantic City's casinos in Harrah's Resort, Bally's, Caesars, and Showboat Casino Hotel.
Get all the latest PokerNews updates on your social media outlets. Follow us on Twitter and find us both Facebook and Google+!
Executive Editor US, PokerNews Podcast co-host & 2013 WSOP Bracelet Winner.