Reaction to Governor Chris Christie's Conditional Veto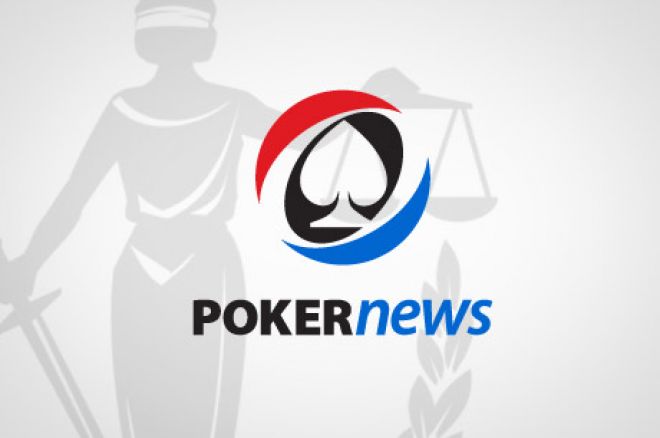 On Thursday, New Jersey Gov. Chris Christie conditionally vetoed A2578, a bill that would authorize Internet gambling in the Garden State. At first glance, the word "vetoed" appears to be damming, and a handful of mainstream media outlets are burying the word "conditionally."
Huffington Post: "Chris Christie Gambling Law Veto: New Jersey Governor Strikes Down Measure For Second Time."
MyFoxPhilly.com: "Christie again vetoes NJ's Internet gambling law."
The Trentonian: "VETO CITY: Christie slashes Internet gambling bill, but gives supporters hope."
Trenton Times: "Christie Vetoes Gambling Bill – Again."
Ironically, NJ.com, the online publication of the Trenton Times, published an article on Thursday titled "Gov. Christie approves of online gambling with caveats."
Christie himself dispelled some of these headlines with the following tweet:
I support online gaming w/ safeguards in place 2 limit risk of gambling addiction while fostering revitalization of AC http://t.co/0kCKVfli

— Governor Christie (@GovChristie)
According to State Sen. Ray Lesniak, the senate will approve the changes in Christie's 31-page conditional veto by mid-March. Lesniak expects the first virtual hands to be dealt in New Jersey this fall.
The recommendations include a tax increase from 10 to 15 percent, with part of the proceeds going to compulsive gambling programs, a time limit of 10 years for the authorization of Internet gaming unless re-established by law, and an interesting wording change in Section 33 of the bill.
Section 33 states the following:
(New section) Notwithstanding any other provision of P.L. , c. (C. ) (pending before the Legislature as this bill), wagers may be accepted thereunder from persons who are not physically present in this State if the Division of Gaming Enforcement in the Department of Law and Public Safety determines that such wagering is not inconsistent with federal law or the law of the jurisdiction, including any foreign nation, in which any such person is located, or such wagering is conducted pursuant to an interstate compact to which this State is a party that is not inconsistent with federal law.
The conditional veto says to "delete 'an interstate compact' and insert 'a reciprocal agreement.'" This proposed change in language stumped some of the brightest members of the poker media, and could possibly set up a lottery-like, opt-in system.
Section 33 is very interesting because it hints at the possibility of merging the New Jersey market with the rest of the world (ROW) players. This is assuming that merging the player pools is "not inconsistent with federal law."
Eric Hollreiser, head of corporate communications at Rational Group, issued a statement to PokerNews, backing Christie's proposed veto. In the final two paragraphs, he addressed the impending deal with The Atlantic Club Casino Hotel:
Our agreement to acquire The Atlantic Club Casino Hotel is subject to completion, and we look forward to working with the relevant parties, including the NJ Division of Gambling Enforcement to finalize that process.

The most important thing, though, is that all parties work collaboratively to bring the bill back for signature quickly so that Atlantic City and New Jersey can begin to benefit from this proven global model for successful gaming.
The player response regarding this news has been mixed. Chris Grove, the editor of Online Poker Report is more than excited.
"Assuming the revised bill becomes law and PokerStars gets the regulatory nod, New Jersey could become home to what I believe would be the world's first integrated live/online poker room," Grove told PokerNews. "The hype such a room would generate – combined with the hype surrounding PokerStars' return to the U.S. – could generate a second poker boom in the U.S. and help force the issue legislatively in multiple states."
Grove, a Philadelphia native who currently lives in Chicago, also hinted at the idea of returning to the tri-state area if this revised bill becomes law.
Others are skeptical. Mike Gagliano, a professional poker player from New Jersey with over $2.1 million in online cashes and over $400,000 in live career tournament earnings, is afraid that people are going to become contempt with this news.
"People are being too optimistic [in my opinion]. What's to say he's not gonna find something wrong with it next time?" Gagliano said. "Things are looking better, but I certainly won't be doing any celebrating until I get dealt my first hand."
Only time will tell if Christie sticks to his word on Thursday and passes an amended version of this bill, but for now, there is positive momentum. Christie could've easily fully vetoed this bill like he did the last time an Internet gambling bill reached his desk.
Outside of New Jersey, American players, especially those with funds stuck on Full Tilt Poker, hope that the good news can spread. Here are a few tweets we fielded yesterday:
@RichTRyan @PokerNews They should link with Iowa and Nevada! Hope those bills pass.

— Dana Takrudtong (@DanaTakrdutong)
@PokerNews @govchristie now all we need is #California to follow (when it should've been a leader), and hopefully something Federal gets in!

— Rhino Trader (@RhinoCapital)
@RichTRyan I'd like to know how soon the DOJ will payout those ipoker player accounts in NJ? I'm only 30 miles west from NJ in PA. May move!

— ElCaballo (@ElCaballo25)
@RichTRyan its great news. Hope it leads to states banding together to combine sites

— Jason Schlachter (@PkrConsultantJ)
Our own Matthew Kredall will continue to keep his finger on the pulse, and if any additional information comes out of New Jersey, PokerNews will have it for you.
Follow PokerNews on Twitter for up-to-the-minute news.