PokerStars Settlement: What Does it Mean for Online Poker Legislation in the U.S?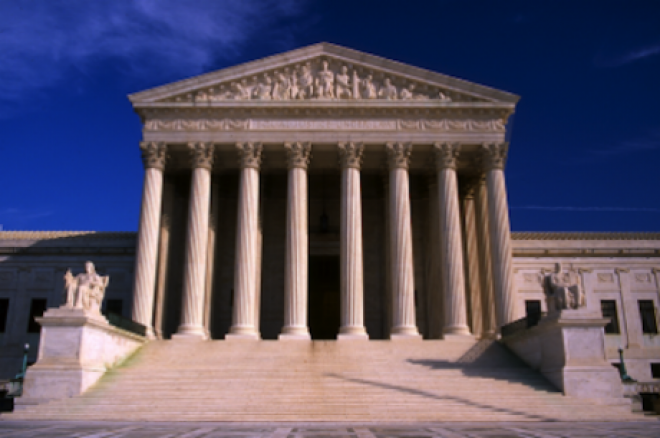 Tuesday's settlement between PokerStars, Full Tilt Poker and the U.S. Department of Justice removes a black mark from the online poker industry and could help lead to a regulated U.S. market, perhaps one in which PokerStars and even Full Tilt return their services to the country.
There's no doubt that the push for online poker regulation in the U.S. will be driven by U.S-based casino interests and not those offshore. But with Senators Harry Reid and Jon Kyl ramping up their efforts to pass regulatory legislation during the lame-duck session at the end of this year, the settlement clears a possible impediment.
The settlement explicitly permits both PokerStars and Full Tilt to apply to relevant U.S. gaming authorities to offer real-money online poker once state or federal governments introduce a framework to regulate such activity. However, that path will be long and full of potholes.
The biggest challenge will be to make sure whatever bill is passed does not include language that prohibits the licensing of companies that offered online poker in the U.S. following the implementation of the Unlawful Internet Gambling Enforcement Act.
To ensure that doesn't happen, PokerStars' best bet likely remains partnering with a respected U.S.-based casino company that will have its back in behind-the-scenes discussions with Reid's office. Just prior to Black Friday, PokerStars had entered a partnership with Wynn Resorts. The alliance was terminated following the indictments.
A key element in the settlement is that PokerStars did not admit to any wrongdoing. The people who have admitted to wrongdoing at PokerStars and Full Tilt were individuals who will no longer be working at the companies. The agreement stipulates that PokerStars CEO Isai Scheinberg, who is presently under indictment, shall no longer serve in any management or director role at PokerStars within 45 days of the acquisition of forfeited Full Tilt assets. PokerStars also is prohibited from hiring Full Tilt Poker insiders Raymond Bitar, Howard Lederer, Rafael Furst, Chris Ferguson and Nelson Burtnick.
While this certainly wasn't the intention of the DOJ, the move cleanses the brands of the people who could have been problematic in future efforts to gain U.S.-based licenses. In Nevada, it is fairly common for casinos that have made a gaming violation to be forgiven once under new ownership.
One prominent connection remains in Mark Scheinberg, Chairman of the Board of PokerStars and Isai's son. Although he wasn't indicted, it remains to be seen whether the family association with Isai could prove detrimental.
What is clear is that PokerStars will make an attractive partner. PokerStars comes out of this process with a great deal of goodwill across the poker community. It proved to be a stand-up company in its quick handling of cashing out players following Black Friday, and now really looks like a hero for going above and beyond to ensure Full Tilt players get payment as well. Players will remember this and want to play on PokerStars. Potential U.S. casino partners will look at this as a very attractive quality.
Full Tilt Poker is a different story. The brand name is severely damaged. Still, with new ownership and players made whole, Full Tilt Poker (perhaps under a different name) could have a chance at a license.
As long as the regulatory bill allows PokerStars to apply for a license, the company should be able to make a strong case in front of a licensing board. PokerStars can show it not only paid its penalty to the DOJ but also get credit for stepping in and helping players.
Payments to players owed money from Full Tilt will go through the DOJ. This process has yet to be laid out in detail, though it is expected to entail a claim for remission submitted to the DOJ. The DOJ already has information on player names, addresses and balances, and everything needed to make payments happen. There's reason to believe that the DOJ will look for reasons to quickly process these requests rather than drag the issue on, and will therefore keep the burden of proof reasonable for players, though no time frame is yet known. The Poker Players Alliance has stated it will make sure to get clear instructions to players when they are available.
Follow PokerNews on Twitter for up-to-the-minute news.