Marcel Luske's International Poker Rules Association Launches Revamped Site, Mobile App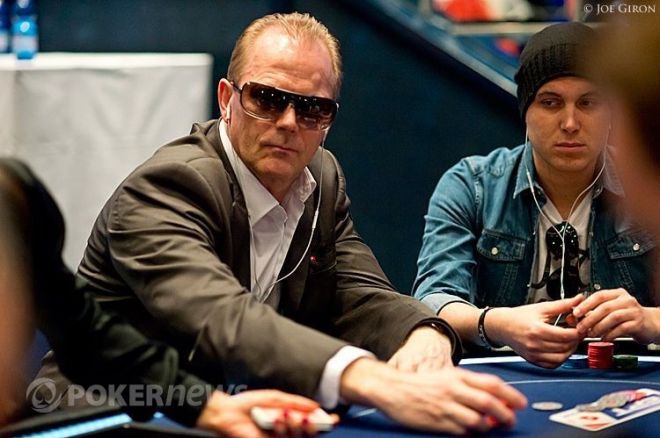 The Federation Internationale de Poker Association (FIDPA) has announced the launch of a revamped website, along with a free new mobile app, both of which feature the 2013 International Poker (IP) Rules, which serve as a useful resource for the poker industry.
Founded by poker professionals Marcel Luske and Michelle Lau, FIDPA has a mission of creating a comprehensive and standardized set of rules for every major poker tournament around the world. The 2013 IP Rules are a set of 81 technical policies and procedures which provide the poker industry with a basic set of rules that are transparent and easy to understand for all players.
The 2013 IP Rules reference all 54 rules of the Poker Tournament Directors Association (TDA), a group of more than 2,000 members of the poker industry that recently added Jack Effel, Neil Johnson and Tab Duchateau to its board of directors. Several top poker pros, including Phil Ivey and Antonio Esfandiari, have given their support of Luske's mission of providing players with the best service at international poker tournaments.
"Showing support for one set of international poker rules will only take one minute, but it means a more credible and secure future for poker players of knowing exactly what to expect every time they sit down at a poker table anywhere in the world," said Luske, who created the IP Rules with Lau in 2007.
Luske also issued an open letter explaining why he has taken the initiative of creating FIDPA.
"Our goal at FIDPA is to get everyone on the same page," Luske wrote. "Imagine if the TDA, WSOP, IFP, and the GPTL (PokerStars-run land-based events) were to work together to agree on one set of uniform poker tournament rules that they each committed to using consistently in every single tournament that they run. This united front would be an example to all major casinos, card rooms and poker leagues everywhere, and our industry would then be well on its way to achieving a reality where players and tournament staff worldwide only every have to know one set of International Poker Rules, respectfully modified by the local gaming laws and regulations."
Visitors of the FIDPA website can now view and download the IP rules in PDF format, or check them on the go with the new mobile app, which provides free access to the rules from anywhere in the world. For more information, visit fidpa.com or marcelluske.com.
Get all the latest PokerNews updates on your social media outlets. Follow us on Twitter and find us both Facebook and Google+!