The Atlantic Club Lawsuit: PokerStars Busts Preflop
The opinions expressed here are those of the author and do not necessarily reflect the positions of PokerNews.
An expert on the American gaming scene, Maurice "Mac" VerStandig is well-versed in casino management from common issues of fraud and theft prevention to the Unlawful Internet Gambling Enforcement Act and Indian Gaming Regulatory Act. With a strong background in bankruptcy work, VerStandig is also skilled in the strategic valuation and monetizing of complex assets, and applies that knowledge to all areas of his practice, from fraud recoveries to traditional insolvency proceedings. Here, Verstandig offers his expert opinion on the recent lawsuit filed by PokerStars against the Atlantic Club in which the New Jersey Superior Court sided with the latter on Friday, May, 17, 2013 by ruling that they can walk away from the agreement and seek other buyers.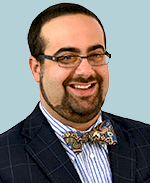 The Rational Group US Holdings, Inc. – better known by the moniker of its affiliated entity, PokerStars – has all but lost its bid to claim the Atlantic Club, and recoup the more than $11 million it invested along the way, according to widespread media reports. Notwithstanding a court's previous order temporarily restraining the Jersey shore gaming hub from pitching itself to external suitors, this development comes as little surprise.
As previously noted, this judicial spat traces to a contract whereby Resorts International Holdings, LLC agreed to sell its southern boardwalk outpost to the famed online operator, in exchange for the relatively paltry sum of $15 million. In a town where even the aesthetically battered Trump Marina Hotel Casino commanded the asking price of $38 million just a few years ago – and where the nearly-neglected sister Trump Plaza recently managed to go for some $20 million this past February – it seems PokerStars was too naïve to realize the Atlantic Club's swap meet pricing came alongside the variety of fine print that ordinarily accompanies a bill of goods.
While the terms of this botched transaction may have assumed a standard form, their substance was largely extraordinary. In the world of mergers and acquisitions, it is common to make a deal contingent upon regulatory approval, and to set an "outside date" by which the agreement must be fully consummated or the seller is free to remove the "Under Contract" placard from its proverbial yard sign. But here, with the always comfortable aid of hindsight, it seems the outside date was little more than a chimera, while the interim financing obligations assumed by PokerStars made the deal a historically expensive mirage in a town where gamblers have been chasing sand-laced dreams since Resorts' eponymous property up the street opened for gaming in 1978.
Distilling the now-crippled lawsuit to its most basic claims, the outside date sat at the tail of a 120-day window, despite the reality that New Jersey law requires a minimum span of 121 days, and regulators needed even longer to weigh PokerStars' various requests. That a multimillion dollar gambling deal could become snarled in red tape – in the Garden State, of all places – should come as little surprise. But given the reputedly laissez-faire ways of the Isle of Man – the infamously relaxed locale the Rational Group calls home – one can only surmise that the slow grind of regulatory review may have taken the online giant by surprise, especially since its last foray into the American gaming market was notoriously without any governmental oversight.
It would ordinarily seem enough to lament a deal where the outside date passed before closing documents could be inked, and a prospective buyer saw its aspirations jolted. Yet here, as the Rational Group's complaint took great care to obsessively note, the cost of walking away proved potentially as steep as the cost of following through. With its application pending, PokerStars picked up the operating shortfalls of the Atlantic Club, paying over some $11 million and change in monies that were intended as a credit against the ultimate purchase price. Now that there is no acquisition to be had, however, those monies appear little more than the very high cost of chasing a fruitless investment, and the Atlantic Club may yet demand an additional sum – ironically bringing the total expense in line with the original $15 million price tag – as an "exit fee" of sorts, being the bargained-for damages associated with PokerStars failing to clear the regulatory framework in time.
Placing these facts in the foreground, Rational Group went to court and sought all forms of injunctive relief, looking to extend the outside date, prohibit the Atlantic Club from going back on the market, and find a means of otherwise recouping its squandered monies. Yet, as noted above, it now seems a court has declined to intervene, noting plainly, "The provisions to that contract about which plaintiffs now complain are just that — they are provisions to the contract." The temporary restraining order so quickly obtained by PokerStars has been lifted, and with the court declining to afford any other form of an injunction, the Atlantic Club is again free to gently bat its eyes in the direction of suitors.
Perhaps ironically, and yet perhaps by design, this news comes as Memorial Day sits on the horizon and the hotel rooms of Atlantic City again fill with summer tourists. To whatever extent this boardwalk casino has the ability to operate without the funds of a purchaser-in-waiting covering shortfalls, it would seem those months bathed in the summer sun are its most prosperous source of revenue.
Legally, however, one may safely surmise that this battle will extend well past Memorial Day – and even well past Labor Day, when the temperatures chill, white summer wear is folded into the closet, and the tide of beachfront vacationers again recedes. Not only is a case of this size destined for a rendezvous with the appellate courts – a process that bears no guarantees other than longevity – but it seems the bare bones of a lawsuit may actually still be in place.
Critically, it is not altogether clear if the court has yet actually issued its written order, and that order will require some scrutiny once penned. But the only matters on Friday's docket were PokerStars' various requests for injunctive relief – not the same plaintiff's requests for monetary relief.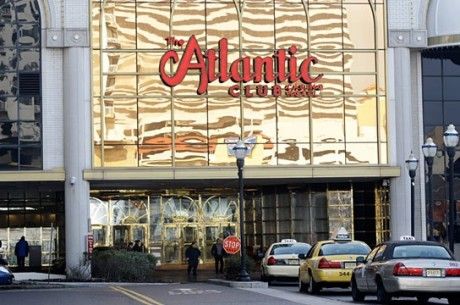 Fundamentally, lawsuits proceed at an appreciably slow pace. And while courts will occasionally, as here, expedite matters for the sole purpose of determining if an injunction should be issued, those expedited sessions almost never address the underlying merits of a case – just where or not the case seems sufficiently promising to justify the extraordinary act of prohibiting a defendant from taking certain actions while litigation runs its course. So while the court may well have cast aspersions upon PokerStars' various legal theories, and granted the Atlantic Club a renewed sense of freedom to flirt with the market, it appears unlikely that the court would have actually gone so far as to dismiss the lawsuit – in fact, there are few indications that a request to dismiss the case was even properly before the court last week.
Pragmatically, this means very little for Atlantic City's patrons and potential buyers. The casino will still operate, buyers will still make bids, and chips will still be redeemable at the cage. But regardless of whether or not the boardwalk hotel is now sold to another buyer, PokerStars may still have the ability to proceed with a suit seeking a judgment for the monies it lost. Earning a return of its blown bankroll is surely not the same as earning a licensed spot on the Jersey shore, but it at least offers some soft prospect of consolation.
Still, it is difficult to surmise how a judicial defeat on that monetary front will not, too, be forthcoming. The court's comments concerning the contract in question suggest – as previously indicated here – that PokerStars will eventually be made to confront the reality that its economic exploitation was the inevitable result of a contract it freely entered into several months back. And there exists a strong legal presumption that contracts are inherently valid instruments, knowingly negotiated between private parties, worthy of honoring. Merely losing money on a deal is not alone grounds to seriously question the validity of a deal in a court of law; and despite all the exotic ambiance of this case, the core facts still appear to suggest little more than that PokerStars unwittingly entered into a deal where its seven and deuce would be forced to confront pocket aces and a board of royal faces. The only remaining question is whether or not it will have the good sense to fold before incurring the mountain of legal fees that represent a naked bluff on the river.
Maurice "Mac" VerStandig, Esq. is the managing partner of The VerStandig Law Firm, LLC, where he focusses his practice on counseling professional poker players, sports bettors and advantage players across the United States. He is licensed to practice law in Maryland, Virginia and Florida, as well as in nearly a dozen federal courts, and regularly affiliates with attorneys licensed in numerous other states and jurisdictions. He can be reached at [email protected]
*Lead photo courtesy of blog.cheapoair.com.
Get all the latest PokerNews updates on your social media outlets. Follow us on Twitter and find us both Facebook and Google+!