After Several Close Calls, Brandon Steven Seeks $111,111 One Drop High Roller Title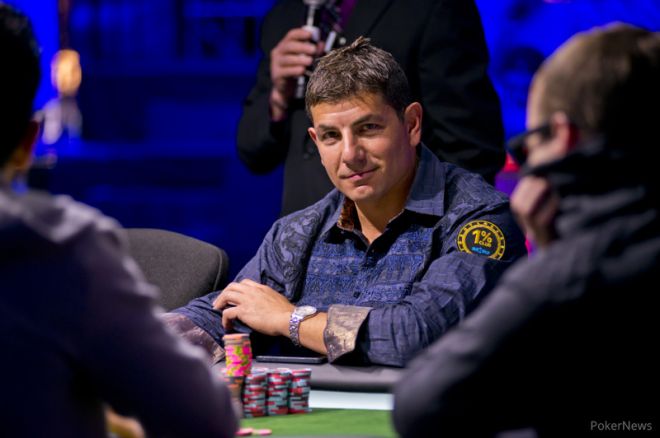 In the poker world, Brandon Steven is remembered best as the bubble boy of the 2010 World Series of Poker Main Event. But the businessman, hockey team owner, and part-time poker player is attempting to change that this week at the World Series of Poker $111,111 One Drop High Rollers event.
A field of 166 hit the felt Thursday in support of Guy Liebert's One Drop charity foundation, generating a prize pool of $17,891,148. The top prize was set at $4.8 million with 24 players fending to make the money.
Steven led the 108 players who advanced to Day 2 as chip leader and remained in the top five going into Day 3. He was still alive with 14 remaining as of press time.
Steven began playing poker while pursuing his business ventures after college. He started playing small buy-in home games of $50 before jumping to $100 then $200, and now plays in some of the biggest cash games and tournaments in the world up. Last year, he competed in the $1 million Big One for One Drop.
In an interview with PokerNews, Steven said, "I started playing poker not because of the money behind it but because it was a competitive mind-provoking game."
Through years of playing cash games, Steven realized that his competitive needs weren't being met. That's when he made the transition to live tournaments.
"The first tournament I played in I did well and from then on was absolutely hooked," said Steven.
It was in 2006 that he cashed his first major tournament, the $5,000 buy-in event of the Five Diamond World Poker Classic. He took 17th out of 251 entries for a $9,535 payout.
Today, Steven has more than $1.2 million in lifetime career earnings. Some of his biggest and best runs include a fifth place score in the 2013 $25,000 World Poker Tour Championship. He beat out players like David Peters, Daniel Negreanu, and Dan Shak to score $223,203. He's made two cashes at the PokerStars Caribbean Adventure $25,000 High Roller event. His first came in 2011with a tenth place run for nearly $111,000. Two years later he finished 21st, adding $54,980 to his earnings.
"I think I'm a complete donkey," said Steven. "I'm definitely not a professional. I know there are a lot of great recreational players better than me. Like Dan Shak who just crushes in everything he does. I think if I played more tournaments I would have a lot more cashes and scores."
His most lucrative finish was also the one of the toughest for him to swallow. Steven bubbled the final table of the 2010 WSOP Main Event, receiving $635,000 as a parting prize. "Getting 10th place was tough and hard on me," he said. "It sucks to get that close and not win a bracelet."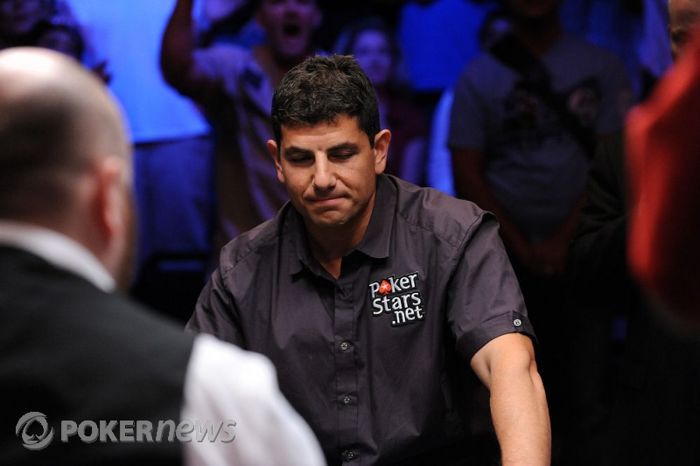 Steven also came close to a final table in last year's Big One for One Drop, busting in 12th place after getting knocked out by eventual runner-up finisher Sam Trickett.
"The bubble of The Big One for One Drop last year was the worst for me. I was second in chips and Sam Trickett was first in chips. I had kings, he had jacks, and he turned a jack to cripple me. I sold 70 percent of myself to friends and that was also a horrible feeling. I hate playing with someone else's money and losing; it's the worst. I won't be doing that again."
With a successful track record on the live tournament circuit, we asked Steven if he could ever do poker as a full-time profession.
"No I could never play poker as a full-time profession. For one, you don't see many successful professional poker players. There are truly maybe only a handful of them in the field. It hurts my soul sometimes to see these great players just misuse their money. Most don't have good money-management skills and it gets them in trouble. It makes me sick. Especially the younger ones; they don't understand the value of the dollar. Secondly, I'm accustomed to a pretty comfortable lifestyle and know that I could never make a similar living playing only poker."
He might not be interested in playing poker full time but that doesn't stop him from being close to the action. Steven admitted that he does stake players. In fact, he had a lot of side interests in this week's $111,111 One Drop.
"Me and three other guys staked seven of the players in the $111,111 event, all of which have busted (by Day 2). I play with a lot of players and see real talent so if they're not able to buy in themselves than I will stake them because I think they have an edge. I do turn down a lot of better players because I just don't think they're great people. Then there's some I want to support because I think have a good head on their shoulders and have a bright future."
Once the One Drop is over, you can expect to see him in the $10,000 Main Event. "It's almost never about the money but instead about winning a bracelet. I want to win a bracelet!
As a successful businessman, Steven uses poker as a stress release from his daily workload.
"My brothers and I worked 16-hour days trying to jumpstart our business. Back then poker was a way to relax," said Steven. "Jump starting your own business and running it years and years can be really stressful and such hard work that I use poker as a release."
Steven has more than one business trade. He and his two brothers own five car dealerships spread between Wichita and Augusta, KS, co-own Genesis Health Clubs, and recently became two-time Central Hockey League team owners.
Steven and brothers bought the Wichita Thunder in 2011 and just this month purchased the Tulsa Oilers.
"When my brothers and I bought the Wichita Thunder they were doing horribly. Now they are kicking butt. We've been to the finals in the last two years. This year we lost in overtime in Game 7 so it was overall a great season."
In regards to the reasoning behind purchasing the Oilers he said, "They are our competitors and rival, so it was just a great merge that made sense to buy them. They're doing horrible now but we're going to bring them back to greatness. They were great at one time and they will be great again."
With his business ventures in check, Steven plays poker as a side hobby that he happens to do well in. Nowadays he can be found playing high stakes cash games at Aria playing $300/$600/$1,200 mixed-game in Ivey's Room. He wasn't always a winner in the game so for a short period looked to other sources to help him improve.
"When I first started playing poker I hated losing," Steven said. I went to the bookstore and bought every book that was out there so I could improve my skills. Well, I promise you that I've never opened one up. I never had time to read because my job keeps me so busy so instead it's been trial and error."
Without having ever read a book Steven relies on his experience and intuition to push him through different events. "I negotiate for a living and numbers and calculations are easy so the math aspect of the game is no different. Sometimes the cards play themselves but my strength is the ability to read people."
Keep your browsers locked to PokerNews.com for continuing coverage of the $111,111 One Drop High Rollers No-Limit Hold'em event inside the Rio All-Suite Hotel and Casino in Las Vegas.