Millionaire Businessmen Take On the Poker Pros in the $111,111 One Drop High Roller Event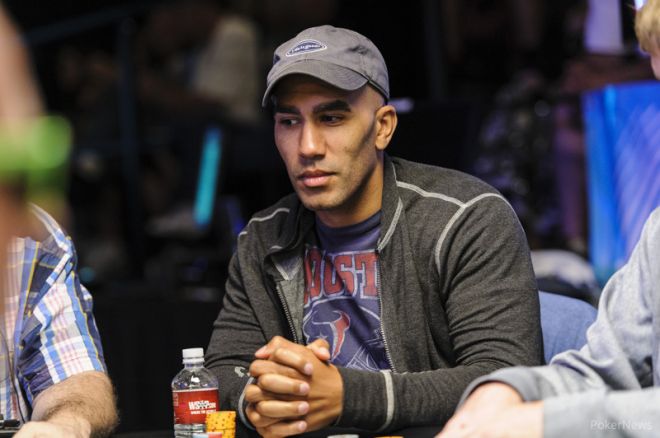 The $111,111 One Drop High Rollers event of the 2013 World Series of Poker kicked off on Wednesday with 166 entrants in the field.
Some of the world's best and most prominent players took their seats attempting to clinch a WSOP bracelet along with nearly $5 million in first-place prize money.
Some of those players in attendance were Tobias Reinkemeier, Johnny Chan, Dan Shak, Matt Glantz, Tom "durrrr" Dwan, Eugene Katchalov, Kyle Julius, Daniel Negreanu, Ben Lamb, along with many others.
Aside from the stacked lineup of professional poker players, a number of amateurs were in the mix. With such a massive buy-in, it wasn't a surprise to see the One Drop High Roller attract several wealthy businessmen.
We had a chance to speak with several of the amateurs about how they got their starts in poker and what it means to be a part of such a special poker tournament.
David Einhorn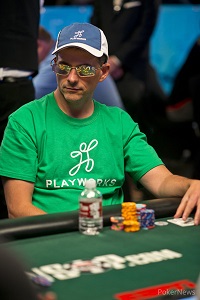 David Einhorn is perhaps the most recognizable of the amateur players in the field. The billionaire is the founder and president of Greenlight Captital, a long-short value-oriented hedge fund.
Last year, Einhorn final-tabled the inaugural $1 million Big One for One Drop. He finished third for $4.3 million, beating out players like Phil Hellmuth, Brian Rast, and Mike Sexton at the final table. Einhorn donated his cash winnings to the City Year Foundation, an education-focused nonprofit organization that partners with high-need public schools to provide full-time targeted student interventions.
Before that, Einhorn finished in 18th place in the largest poker tournament in history, the 2006 WSOP Main Event, which attracted 8,773 entrants. He donated his $659,999 in winnings to the Michael J. Fox Foundation.
"I came to the One Drop because it's a lot of fun," Einhorn told PokerNews. "You get to play against the best players in the world. It's like my summer vacation. It's a great experience and so cool to be around so many great people who all want to contribute a great cause."
Bill Perkins
Bill Perkins is an amateur poker player and businessman residing in Houston, Texas. He founded the venture capital firm Small Ventures which focuses on energy, technology, and entertainment. Now, he acts as a hedge fund manager for commodities trading for Skylar Capital Management.
The One Drop isn't his first high roller gig as he put up $100,000 to play in the 2012 PokerStars Caribbean Adventure Super High Roller event, which he busted very early. He then proceeded to buy back in again busting for a second time. After two bullets in the Super High Roller, Perkins then opted to partake in the $25,000 High Roller event where he cashed for $58,020. Prior to the PCA he was also featured on the PokerStars Big Game and High Stakes Poker.
When asked why he is such a fan of the game, he said, "I'm in a business where I'm making calculated investments or bets with limited information. Poker is more of a relaxing arena of the same field so I've always been attracted to poker for that reason."
He added, "I wanted to do this event for two reasons: one, you are playing against some of the best players in the world; and two, it is for a great organization. Anyway I can help with a charity, I'm in."
Bill Klein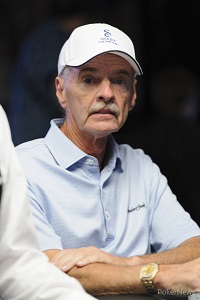 Bill Klein is a retired businessman and amateur poker player from Southern California. He was the owner of a manufacturing company that sold grout and thinset to businesses like Home Depot. His company had 14 plants around the country with about 1,400 employees. Eight years ago, he sold his company after being diagnosed with throat cancer. Selling the company turned out to be the best move because he sold right before the crash of the housing market. After being a cancer survivor for nearly a decade now, Klein is now living the life of a retiree.
"I've been retired for the last eight years. All I do is play golf, play cards, and enjoy life."
He got his start into poker the same as any other, playing house games with friends and family. Now, he spends his time traveling to Las Vegas to play high-limit Black Jack and poker. He was featured as one of the cash-game players on season seven of Game Show Network's High Stakes Poker.
Klein has three tournament cashes to his name including fifth place in the 2012 World Poker Tour $100,000 No-Limit Hold'em Super High Roller event where took home $263,160 in winnings.
Now, he is one of the competitors in the $111,111 buy-in event at the WSOP. He told PokerNews, "I'm playing in the One Drop event for two charities I support, Cystic Fibrosis Foundation and Shea Therapeutic Riding Center. Shea Riding Center helps disabled children on horseback to learn how to walk and talk. Anything I win I give all to charity. If I don't cash, then I will match the buy-in and give that to charity."
Lawrence Greenberg
Lawrence Greenberg is perhaps one of the more experienced amateurs of the field. He has cashed in all three circuits of the World Poker Tour, European Poker Tour, and the WSOP for $254,689 in career earnings.
The largest cash of his tournament career came in December 2012 at the WPT Five Diamond World Poker Classic in Las Vegas. He took runner-up in the $5,000 buy in event for $82,260.
Greenberg is in the money-management business as a general partner of Alydar Capital, a hedge fun located in Boston, Mass. He took a step back from directly managing to have his partner run the company. With more free time on his hands, he plays around the circuit events and tries to squeeze in "four or five major events" throughout the year.
Greenberg told PokerNews that he chose to play in the One Drop because of prior commitments preventing him from playing in the WSOP Main Event. "I've played in a lot of $10,000 and $20,000 buy-ins. This is the first $100,000 event I've ever done but it is exciting and so far tons of fun."
Farshad Fardad
Farshad Fardad is CEO and founder of GlobaWide Media, a worldwide performance-based Internet advertising company. It employs about 150 people throughout the world based in Westlake Village, Calif., with offices in Canada, London, and Hong Kong. Fardad has worked in the internet space for nearly 14 years now. He had a few start-ups built and sold over the years with GlobalWide Media as his third venture.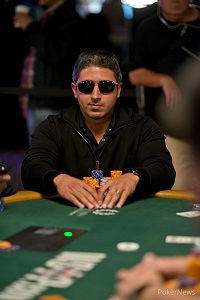 In response to how he got started playing poker, Fardad said, "It's been a passion of mine since I was a kid. I love the mental aspect of the game and the competition it creates."
"The One Drop last year was really intriguing. I like the players it attracts, of course only the best in the world, and the buy in makes it all the more interesting."
Fardad has three cashes to his name on the tournament circuit, including a 22nd-place finish in the $15,000 Main Event of the 2009 Doyle Brunson Five Diamond World Poker Classic. He earned $28,569 for his efforts and sits at over $100,000 in lifetime tournament earnings.
When discussing the players in the field, Fardad mentioned that he was good friends with Antonio Esfandiari.
"If there was a poker player I would model myself after it would be Esfandiari. He's a great guy, has a good image, and is just a great player."
When not working the day-to-day job as a media mogul or playing poker Fardad spends his time with his wife and four young kids, two boys and two girls, who are seven, ten, twelve and fourteen years of age.
Roger Sippl
Roger Sippl was trying to stay incognito with a hoodie, cap, and sunglasses on Day 1 of the WSOP High Roller but we were able to pinpoint him in the crowd despite his best efforts. In friendly-fashion Sippl told PokerNews, "I've been trying to propagate the reputation of being the manager of the Burger King at the San Carlos Airport."
In actuality, Sippl has been in the computer software industry for over 25 years. He started one of the first relational database companies back in 1980 and took it public in 1986. He then cofounded another company doing customer-relationship management in 1990, which also went public in 1995. He overlapped that when he was chairman of another company while CEO of Pioneer Application Servers, which too went public. With three successful companies, Sippl admitted that he was looking to be equally successful with the One Drop.
Sippl has been investing in other companies, but recently sold Elastic Intelligence to Intuit. Its product was the Connection Cloud, which allows users of Intuit quick piece to view all the data, all over the web as just one simple database.
"I've been playing since I was in my high chair," Sippl said about his involvement with poker. "My grandmother taught me how to play and would deal to me and used to hand out pennies to everyone but would win them back before dinner."
Sippl played in the 2013 Seniors Championship event, where he took 239th place for $2,498. Just a few months ago he took runner-up in the Bay 101 Shooting Star High Roller event, beating out David "Doc" Sands who took third place. His biggest cash of his career was in December 2011 when he scored $192,960 for fifth place in the $100,00 High Roller of the Doyle Brunson Five Diamond World Poker Classic.
"In a sense, it's relaxing to play in these poker tournaments," said Sippl about playing the One Drop. "It's nice to put my focus on something other than my job, and besides, it's a really great cause so how could you not?"
Follow all of the coverage of the $111,111 One Drop High Roller Event at the PokerNews live reporting page.