Inside Gaming: Bodog Poker President Resigns, Kentucky Receives $6M Gambling Settlement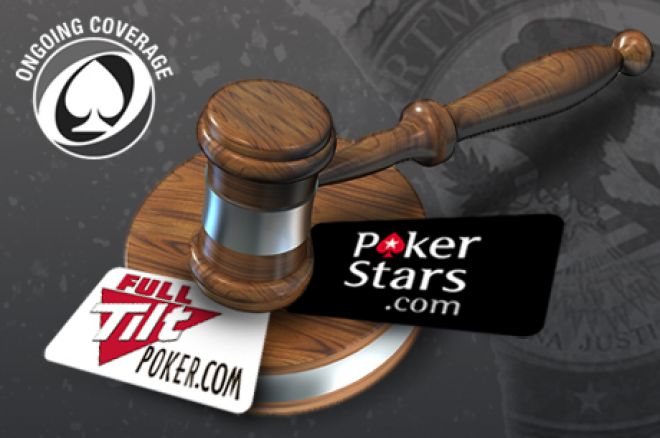 In this edition of Inside Gaming, the President of the Bodog Poker Network announced his resignation with the company, the state of Kentucky is set to receive over $6 million from the seizure of nearly 200 online domains involved with online gambling, and CFO of Las Vegas Sands Kenneth Kay declared his departure with the casino operator.
President of Bodog Poker Network Resigns After Three Years
President of the Bodog Poker Network Jonas Ödman announced his resignation from the company on Tuesday. Ödman introduced the "Recreational Poker Model" to Bodog customers last year, and intends to bring the model to the United States in his next venture.
"Inevitably, I would love to bring the Recreational Poker Model to the U.S. and may well decide to make a fundamental change to my career," said Ödman in a press release.
His innovative yet controversial creation offered recreational part-time players protection from professionals by creating a completely anonymous poker experience across the entire network.
Ödman came into the poker world after joining Ongame Poker Network in 2004, which was around the time he started conceptualizing his model. As vice president of the company for two years and president for just over a year, Ödman reported that he was parting from Bodog on "great terms" and through a "very amicable parting."
"Bodog gave me a great opportunity to bring anonymous tables to the world," Ödman continued, "but with that now running effectively I am tempted to drive a start-up company based in the Golden State, which will be a business-to-business software provider for the regulated United States online poker market.
"Already competitive, of course, but now that the model is a proven success I want to bring it to poker's homeland too and nobody else is offering anything tangibly different like this."
For more, visit iGamingBusiness.com.
Kentucky Set to Receive $6 Million
On Wednesday, Kentucky Governor Steve Beshear announced the state would receive a settle $6.075 million from a legal case involving online gambling.
According to the governor the amount received will be added to the state's General Fund.
The Kentucky Justice and Public Safety Cabinet filed suit back in 2008 to seize 141 domains names associated with online gambling sites. Among those sites were PokerStars, Full Tilt Poker, Absolute Poker, and Ultimate Bet.
The suit was the first of its kind in the United States and was followed three years later by similar suits from the United States Attorney for the Southern District of New York and the United States Attorney for the District of Maryland.
Justice Secretary for Kentucky Michael Brown stated he was "pleased" with the disposition of this case with regard to the major players in this arena and "grateful" for the persistence of the legal team over the past five years.
"As a result of the collective efforts we've protected Kentucky consumers, our signature horseracing industry and legitimate charitable gaming interests," said Beshear.
"Unlicensed and unauthorized Internet gambling has been substantially curtailed in Kentucky and we've created a framework for the rest of the country to manage the issue in their own jurisdictions."
To read more, check out iGamingBusiness.com.
Las Vegas Sands CFO Kenneth Kay Leaving
Casino operator Las Vegas Sands Corp. announced that Chief Financial Officer Kenneth Kay would be officially parting ways with the company on July 31.
Kay, who has been with Las Vegas Sands since December 2008, entered a six-month filing agreement with the company to assist with the transitional period of the phase out process.
As of yet, there is no information that indicates whether Kay resigned or was terminated by the company. However, Sands did announce that Kay would be paid one-year's salary with a pro-rated bonus for 2013 along with health-care benefits for up to one year.
Sands is currently under investigation for violations of the United States Foreign Corrupt Practices and alleged money-laundering.
Kay's exit follows a wrongful termination lawsuit filed by the former chief executive Steven Jacobs of the company's Macau casino operations. Jacobs, who was fired in July of 2010, filed a breach of contract lawsuit against the gaming giant, alleging he was wrongfully terminated and owed millions dollars in salary, bonuses and stock options.
Then in April of this year, Sands was under the microscope once again after the resignation of auditor PricewaterhosueCoopers LLC recruiting Deloitte & Touche LLP as a replacement.
Las Vegas Sands spokesman Ron Reese said Kay's departure "had absolutely nothing to do" with the ongoing investigations or the change in auditors.
The company, which has casinos in the U.S., Singapore, and Macau, said in April it had improved its practices with respect to books and records, and is cooperating with all investigations. The company said it had no reportable disagreements with Pricewaterhouse going back to 2011.
For all the latest gaming news from around the world, keep your browser locked to PokerNews.com. And be sure to follow us on Twitter, and find us both Facebook and Google+!