Director of Poker Operations Craig Lumpp Discusses Changes To Bellagio Poker Room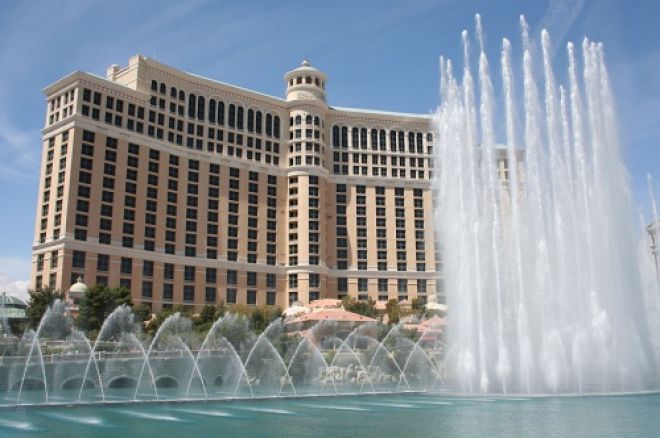 On Monday, Bellagio Poker Room in Las Vegas unveiled its new layout design — three tables were removed from the poker room to create a more spacious and comfortable setting. Two tables were removed from the popular no-limit hold'em section and one table was removed from the limit area. The middle podium was also removed, spacing out the room a bit more.
"One of the biggest complaints from players over the years was that the room was too crowded and there wasn't enough space in between the tables," said director of poker operations Craig Lumpp. "We recognized it was something that was long overdue and decided it was time to do something about it."
Last December, PokerNews had an opportunity to talk to Sean McCormack, poker operations manager for Bellagio, who said many changes were ahead. Now, nine months later, some of those changes are finally being implemented. The new changes fall under new management, as Lumpp, who replaced previous director Doug Dalton, has only been in position since June this year.
Bellagio Poker Room is also looking to add some side tables for food service and drinks in addition to other possible changes. "We have a few other ideas that we're discussing right now," added Lumpp. "Basically, our goal is to attract new patrons to the Bellagio Poker Room, while also keeping those who play here often."
One of the biggest hits Bellagio took was the recent change made by the World Poker Tour. Instead of hosting the $25,000 buy-in World Poker Tour Championship at the Bellagio in May, the event will now move to the Borgata Hotel & Casino in Atlantic City.
"The changes that are being made is in no way related to losing the WPT tournament," said Lumpp. "The decision to get rid of tables came from listening to what players had to say and just changing it to make the room look physically better."
Although Bellagio will no longer host the WPT World Championship, it will still take the reigns as host to the WPT Five Diamond in December. One of the biggest changes made to last year's event was changing it to an unlimited reentry tournament.
Not only has Bellagio Poker Room changed its layout, but Lumpp tells PokerNews that the December Five Diamond event will also showcase some new changes. Players can expect a shortened schedule to make the series a bit more compact and there plans to be a newly added open-face Chinese poker event with a $10,000 buy-in.
"With some of the changes, I expect this Five Diamond to be one of the best we've ever had, if not the best," said Lumpp.
Bellagio may focus its attention on the December tournament, but according to Lumpp the poker room management and tournament directors will redirect their focus to building a 2014 action plan for uplifting the daily tournaments and other events to stay competitive with its market.
"We know that Bellagio has the capability of running great events and so we really need to focus on that again," Lumpp added. "People will be excited to play here again."
Now that Nevada has two active real-money online poker sites, Ultimate Poker and the recently launched WSOP.com, it will be interesting to see how the brick-and-mortar rooms stay competitive with a new cyber industry. Lumpp believes online poker can only help build the industry to what it used to be.
"I think online poker can only help the industry to move forward," he said. "We believe that as online poker grows, so will the brick-and-mortar poker rooms."
What changes would you like to see made to Bellagio Poker Room? Let us know by leaving a suggestion in the comments section below.
Get all the latest PokerNews updates on your social media outlets. Follow us on Twitter and find us on both Facebook and Google+!