The Insiders: GeoComply USA General Manager Valli Ardalan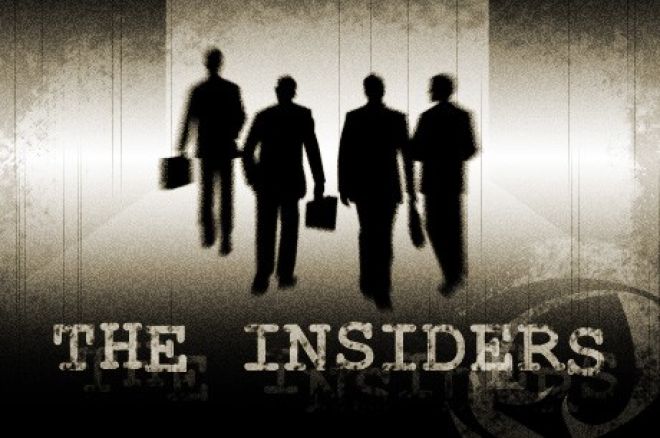 At the end of August, GeoComply USA — which offers regulators and operators a reliable, secure and user-friendly solution for the geolocation of online users — announced the appointment of Valli Ardalan as General Manager for their iGaming Division.
Ardalan is a familiar name in the poker world due in part to serving as Head of Poker Operations for bwin.party Digital Entertainment and will bring his operator knowledge to his new role at GeoComply, which is licensed in Nevada and has completed its New Jersey license application with the Division of Gaming Enforcement.
"Compliance is an extremely important part of what the geolocation technologies have to do," said GeoComply's CEO Anna Sainsbury. "However, the player's experience is also critical and Valli will help us work even closer with operators and their platforms to make sure that, even as our geofencing technology enforces boundaries, the legitimate players are not unnecessarily impacted."
Ardalan, who will base himself between the UK and the US, recently spoke with PokerNews on his new role.
PokerNews: Hi Valli. First and foremost, can you tell us a little about yourself and how you became involved in iGaming?
Ardalan: I was brought up in the New York and moved to Europe when I was 16, so at this point I have split my life almost exactly 50/50 between the two and consider both home. After graduating from university, I started my career working for Deutsche Bank, but soon found that my passions lay elsewhere.
I was fortunate enough to meet David Briggs at a dinner in 1996 and learn about what Ladbrokes was doing in the iGaming space. To cut a long story short, I started working as a product development executive for Ladbrokes Poker three days later. From then, I have spent my career managing and working in poker companies. I moved to Party Gaming to head up poker operations for the group in 2009 and stayed nearly five years ending up Head of Global Poker for the bwin.party group. I started with GeoComply in the second half of August.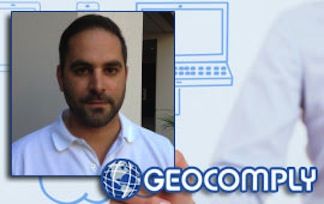 What exactly is GeoComply and what role do they play in online poker's return to the United States?
GeoComply is a geolocation compliance solution for iGaming in the regulated US market. As the US market requires licensed iGaming operators to ensure players are within the state lines of each permitting jurisdiction, cutting edge geolocation solutions are required to ensure players from unwanted jurisdictions are blocked. GeoComply provides exactly these solutions.
Is GeoComply a product of state-by-state regulations or was it around in the "old days" of online poker?
GeoComply was founded by CEO Anna Sainsbury back in 2010 when movement began for state-by-state iGaming launches in the US. Anna's background is compliance and her knowledge of the regulations meant that she was quick to see that the "old days" of IP geolocation as the principal method of geolocation for iGaming operators would not be compliant with today's US federal and state iGaming regulations.
Is GeoComply strictly involved in the online poker realm or are their services applicable in other industries?
Currently, we are very focused on the iGaming space and we offer our clients solutions for poker, casino, lottery and sports betting products on all platform types — desktop, mobile/tablet and browser. It is an interesting product that does however have value in other industries; such as sports streaming rights for example.
You previously served as Head of Poker Operations for bwin.party Digital Entertainment. How was that experience and do you feel you'll be able to incorporate what you learned there into your new role as General Manager of GeoComply's iGaming Division?
I really enjoyed working at bwin.party. It was a great experience for me, and one from which I hope to take many lessons in my new venture. I think a lot of what I have learned working on the operator side will be really useful for us as we harmonize both the compliance needs for the extra geo checks as well as the operator's needs for a smooth and seamless customer experience. I hope to bring that experience to our technical teams and help to continue to improve our product for our clients and their players. Eventually, the best geolocation will be a competitive advantage in the market and we want to own that.
What is GeoComply's plans in the future? Is it safe to assume that as other states pass online poker legislation — like Nevada, New Jersey and Delaware have done — that GeoComply will be applying for a license?
Once New Jersey is live we believe other states will soon follow. GeoComply is already licensed in Nevada as well as being a registered vendor in New Jersey and we fully intend to expand into every state where we can help operators go live.
Speaking of which, can you possibly speak about the license process and why it's required?
Since geolocation plays such a major role in the US market, it's important for location solutions providers to be vetted. We fully support this process and believe it is the right step in ensuring a safe, secure and regulated environment for US players. Operators are liable if they allow players to access their sites from outside of licensed state lines. Therefore, iGaming operators need accurate, secure and reliable geolocation providers who are also accountable to regulations.
What are your professional goals in your new position?
World domination! In all seriousness, I hope to be able to add value to the GeoComply team and bring some of my experiences to the table so we can continue to grow as a business. I look forward to taking part in this exciting stage and helping to shape the company in a way that allows us to be scalable for the future whilst not losing sight of the details that take us there. Right now all my attention is on preparing for the pending New Jersey launch.
Get all the latest PokerNews updates on your social media outlets. Follow us on Twitter and find us on both Facebook and Google+!