Inside Gaming: Atlantic City's Woes, Wynn vs. the Boston Mayor, and Versace in Macau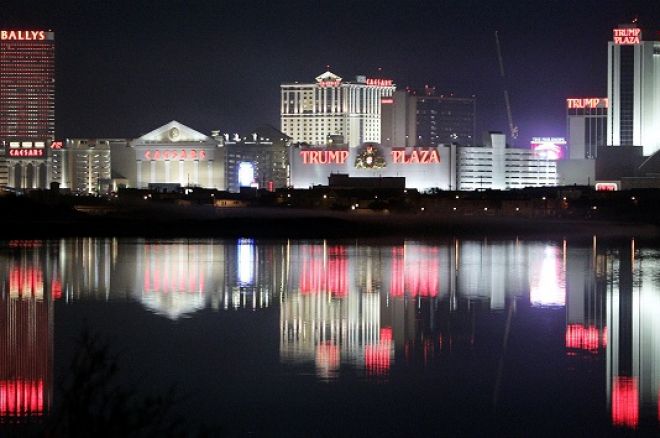 In this week's edition of Inside Gaming, we take a look at Atlantic City's woes, Steve Wynn's battle with Boston's mayor, and Versace's deal to build a casino in Macau.
A Boardwalk Empire Crumbling
According to Philly.com, Atlantic City's 12 casinos saw their collective earnings fall by nearly 45 percent in Q2 of 2013. The figures released by the New Jersey Division of Gaming Enforcement say that the casinos made just over $65 million in profits during Q2, as compared to $118 million during the same period in 2012.
For the first half of the business year, the casino's collective earnings are down $126 million (54 percent) when compared to the same period a year ago.
"It's dismal," David G. Schwartz, director of the Center for Gaming Research at the University of Nevada at Las Vegas told the Washington Post. "They have serious issues."
Four of the 12 casinos reported operating losses in April, May, and June, including the Golden Nugget Atlantic City ($6.5 million loss), Revel Casino Hotel ($40.8 million loss), the Atlantic Club Casino Hotel ($2.3 million), and Resorts Casino Hotel ($1.3 million loss).
The Atlantic Club and Resorts Casino both have ties to the Rational Group and PokerStars. The former inked a deal then parted ways with the online poker giant, while the latter later teamed up with Rational Group and is prepared to bring the world's largest online poker site back to the Garden State.
Revel emerged from bankruptcy in May, but continues to struggle. Their current television and billboard slogan is "Gamblers Wanted."
Tropicana Casino and Resort posted the biggest gain among the dozen properties. With $12.6 million in profits, the resort was up nearly 28 percent when compared to last year. Caesars Atlantic City reported a quarterly profit of $24.2 million, up 17.4 percent from 2012.
In terms of gross product, the Borgata Hotel Casino & Spa led the way with a profit of $28.1 million. Still, that's down 11.3 percent from $31.7 million a year ago.
"What we need to do is try to rebrand and reimagine Atlantic City as a national destination," John Palmieri, who was appointed by Gov. Chris Christie to run the Casino Reinvestment Development Authority, told the Washington Post.
Christie himself calls the city's revitalization a "key priority" of his administration.
New Jersey is set to launch online gaming in November.
Philly.com and the Washington Post have more.
Mayor Thomas M. Menino vs. Steve Wynn
Mayor Thomas M. Menino of Boston, Massachusetts and Steve Wynn are locked in a battle as to whether or not the city qualifies, according to the 2011 state casino law, as a "host community" for Wynn's $1.3 billion casino resort proposal on the Mystic River waterfront in Everett.
Menino contests because part of the project may be in the capital city.
Stephen Crosby, the head of the state's gambling commission, believes that the fight is starting to reflect negatively on Massachusetts' casino license competition. He says regulators may need to settle the dispute.
"When you have two parties spatting in public, it makes everything look disorganized, or suspect, or political," he said during the panel's meeting Thursday.
Host communities have great power over gambling products – including the power to block them – making this an important dispute. Metino supports a competing casino project at Suffolk Downs in East Boston, and if Boston is designated as a host community for the Wynn project, he can eliminate a rival to the Suffolk Downs proposal.
The commission plans to invite representatives from Menino's office and from Wynn's company, Wynn Resorts, to discuss the dispute. Both sides say they will accept the invitation.
"We look forward to meeting soon with the Gaming Commission and resolving this issue," Wynn Resorts said in a statement Thursday.
"We've been trying to get to the bottom of this murky situation for a while and welcome the opportunity to get more clarity on this proposal," Dot Joyce, Menino's spokeswoman said.
If the commissioners can't assist in finding a solution, the regulators may settle the dispute with a formal hearing that would be comparable to a trial.
The disagreement, which has been simmering for months, peaked two weeks ago when Everett Mayor Carlo DeMaria accused Menino of trying to "bully" the city and state officials to gain a political advantage. In response, Menino said he is trying to protect Boston residents, especially those in the proposed area, where additional traffic is a concern.
"My predilection is it is pretty near time for us to intercede," Crosby said.
The Boston Globe has more.
Versace and SJM Holdings Ltd. Team Up
The Associated Press reported this week that the Italian fashion house Versace says it has signed a deal to build a luxury hotel for the SJM Holdings Ltd. casino-resort under construction in Macau.
In a joint statement, the two companies announced that the five-star Palazzo Versace hotel will be a part of the 2,000-room resort, which also features 700 gambling tables. This is Versace's third hotel venture, following one in Australia and another being built in Dubai.
Neither company revealed any details regarding cost or completion date.
This is SJM's first resort on the Cotai Strip, where Versace already has a strong presence. Chinese visitors of the former Portuguese colony are attracted to luxury European brands, and according to the Wall Street Journal, Versace's two Macau boutiques are among its best-performing retail outlets.
Angela Leong, SJM's managing director, is a "major customer" of Versace, she said.
"I can think of nowhere that has a higher concentration of rich mainland Chinese consumers than Macau," Aaaron Fischer, a casino analyst at brokerage CLSA in Hong Kong told the Wall Street Journal.
He also added that this partnership will "undoubtedly alleviate" investor concerns about SJM's ability to build a Las Vegas-style casino-resort.
Macau's $38 billion gaming revenue in 2012 was six times that of the Las Vegas Strip.
Fox News and the Wall Street Journal have more.
Get all the latest PokerNews updates on your social media outlets. Follow us on Twitter and find us on both Facebook and Google+!