Inside Gaming: MA Gov. Signs Casino Law, Cantor Countersued, and More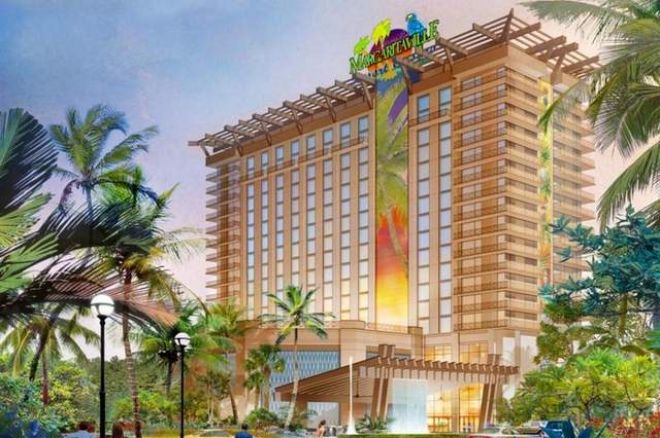 It's almost Turkey Day, but the gaming industry isn't on vacation yet. Massachusetts has officially begun a new chapter in its gaming evolution now that Gov. Deval Patrick signed into law a bill allowing the state to license three full-scale casinos and a slots parlor. A former Cantor Gaming managing director took the second swing in an ugly legal battle, countersuing his former company. And someone found a lost shaker of salt in Louisiana. Voters in Bossier City approved a plan for a new $195 million Margaritaville-themed riverboat casino.
It's Official: Massachusetts Gears Up for Casino Licensing Process
Massachusetts Gov. Deval Patrick signed a law on Tuesday that permits the state to license three Las Vegas-style casinos and a slots parlor. Last week, Inside Gaming brought you all the details as Massachusetts state legislators passed the gaming expansion bill, sending it to Patrick's desk for final approval. Patrick spent the last five years advocating for the legalization of casinos in the state to raise much-needed tax revenue.
Now that the law has Patrick's ink, the lobbying for licenses can begin in earnest. But only a week after the bill passed, the process is much further along than most expected. Competition was expected to be intense for the three full-scale casino licenses. A license awards the winner exclusive rights to one of the state's casino zones: Boston, the southeastern corridor, and western Massachusetts. Licenses start at $85 million and require a minimum investment of $500 million in a new casino-resort.
The Suffolk Downs racetrack, already established in East Boston, is nearly a lock for the Boston license. Suffolk Downs formed a partnership agreement with Caesars Entertainment Corp. in April in preparation for this legislation. Caesars Chairman and CEO Gary Loveman lives in the area, earned his doctorate from MIT, and taught at Harvard. He owns a small stake in the Boston Celtics, and will likely soon add a casino to his list of ties to the city. The Boston license is the most valuable, with annual revenues projected to reach $1.5 billion.
The southeastern license was expected to go to the Mashpee Wampanoag Indian tribe until the tribe's deal for casino location fell apart. The tribe is expected to get exclusive gaming rights until next summer, but if they don't find a new site by then, other casino operators will get a shot at the license.
For now, the competition is focused on the western license, which is projected to generate around $380 million in annual revenues, one quarter of what a Boston-area casino is estimated to generate. Before the votes were in last week, Ameristar agreed to buy a 41-acre site in Springfield for $16 million. The Mohegan Sun tribe already put together a proposal to build a $600 million casino complex. Penn National Gaming is hunting for a location, and Hard Rock International is working on a partnerships with a local developer in Holyoke, although Holyoke's mayor is reportedly anti-casino and could block a property from being licensed there.
The Las Vegas Sands Corp., MGM Resorts International, and Wynn Resorts Ltd. may miss the Massachusetts boat. The Sands was expected to enter the fray, but the company is focused on lobbying to build a mega-resort in Miami, Florida.
Patrick has 90 days to choose a five-member gaming commission that will have the authority to regulate Massachusetts gaming, including choosing the recipients of the four new licenses.
The Las Vegas Review-Journal discusses the licensing options, and Bloomberg considers the law's impact on Connecticut gaming.
Former Cantor Gaming Director Countersues in Fight Fueled by New LV Competition
Henderson v. Shogun was an impressively violent fight, but this week two sports books have found a way to take bets on an even uglier one. On Friday, former Cantor Gaming managing director Joseph Asher countersued Cantor, escalating the drama in a legal battle that's as much about intense industry competition as it is about disputed contract provisions.
In August, Cantor sued Asher, claiming he had breached noncompete and confidentiality provisions four years ago when he left the company and built Brandywine Bookmaking and Lucky's Race and Sports Book chains on his own. Last week, Asher countersued, saying Cantor's lawsuit was simply an attempt to keep him from completing a deal to sell his companies to William Hill PLC.
Asher is selling Brandywine and Lucky's to British bookmaker William Hill for $15.7 million. Already a major player in Europe, William Hill is setting itself up to be Cantor's serious competitor in Las Vegas. The British company is also buying Leroy's, a large sports betting chain owned by American Wagering Inc.
In their countersuit filing, Asher's attorneys said the suit against their client is a "belated and meritless attempt to damage Asher's reputation and harass and distract him." The document goes on to claim that Cantor's lawsuit was filed to "thwart the sale of Brandywine to William Hill for illegitimate competitive reasons and cause William Hill to reconsider its decision to have Asher serve as the CEO of its United States gaming business."
Cantor, an affiliate of Cantor Fitzgerald L.P., claims that Asher had used contacts and knowledge gained while working for them to develop a competing business to the detriment of Cantor. Asher disagrees, saying that while he worked at Cantor, the company was wholly focused on developing mobile betting systems and only because involved in operating sports books after he left in 2007. Cantor now offers its mobile gaming platform alongside traditional sports betting at the many Las Vegas sports books it operates, including books at the Venetian and Palazzo, the Tropicana, and the Cosmopolitan.
The Las Vegas Sun has more.
Margaritaville Riverboat Gets OK from Louisiana Voters
Louisiana voted that it's "five o'clock somewhere" last week when Bossier City residents approved a new Margaritaville-themed riverboat casino. The new $195 million project will include 1,275 slot machines, 38 table games, and 400 hotel rooms.
Margaritaville's developers believe the project will recapture gaming patrons from Dallas who have started playing at Oklahoma casinos. Local casino operators, on the other hand, are worried that Shreveport-Bossier City's gaming market is already saturated and can't support another casino. Because 61 percent of voters sided with Margaritaville, those local operators will have to figure out a way to compete. They have until May 2013 when Margaritaville expects to open.
"We're ecstatic and so pleased that the citizens of Bossier had the confidence in us to do this," said project spokesperson Deborah Harkins. Bossier City Mayor Lorenz "Lo" Walker said, "It's going to be really good for the whole community."
Read more about Margaritaville in the Shreveport Times.
Follow PokerNews on Twitter for up-to-the-minute news.
*Photo courtesy of Shreveport Times.