World Poker Tour President Adam Pliska Discusses Alpha8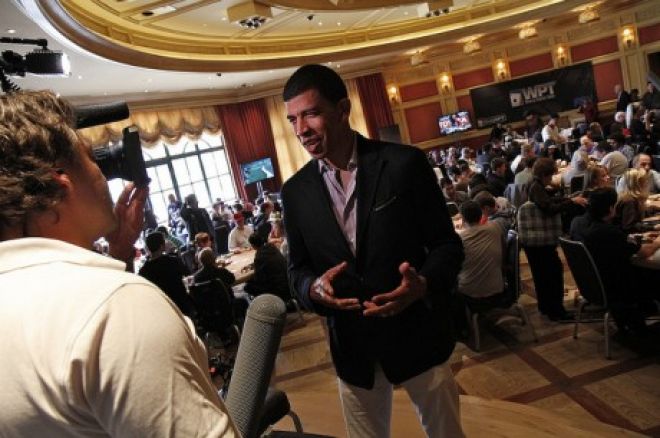 On Thursday, the World Poker Tour announced two more stops on the Alpha8 tour — the first taking place at the end of October in London, England, and the second in February 2014 in Johannesburg, South Africa.
The event in London is planned to be a massive £100,000 buy-in affair and will be held in Mayfair's beautiful Palm Beach Casino. The Johannesburg stop will feature a $100,000 buy-in event and will take place at the Emperors Palace Hotel & Casino Resort. Both events are scheduled for two days, feature a re-entry format, and will be filmed for broadcast on Fox Sports 1.
Following the announcement, PokerNews reached out to WPT President Adam Pliska for some additional comments.
What sort of factors go into selecting a destination for such a high buy-in, marquee event like Alpha8?
There are many different factors we consider when choosing WPT Alpha8 locations, especially because we look at these prestigious events as more than just basic poker tournaments. To us, Alpha8 is a series of luxury events and, because of that, we're constantly looking for locations that offer our players more than just the opportunity to play in a big buy-in tournament. We want locations that are interesting, exclusive, unique, and that can provide our players with first-class experiences whether they're playing poker or enjoying their personal time away from the tables.
With the London event just one month away, do you know of any confirmed players?
While we can't release a full list of committed names at this time, we have a lot of interest in this event from both professional players you might expect and amateur enthusiasts like Bill Perkins, who would be making his second run at an Alpha8 title after playing in our debut event in Florida.
Based on the turnout we got in Florida — and the incredibly positive reviews we got on the experience players enjoyed while competing on our modern new set — we're confident that WPT Alpha8 London will draw a very good field filled with some of the game's best international players.
What sort of perks, if any, are offered to high rollers to come to the events?
As I mentioned earlier, the goal of WPT Alpha8 is to provide players with more than just another big buy-in poker tournament. This series is about creating unforgettable poker experiences, and we work hard to design events our players won't soon forget. Take the just-announced WPT Alpha8 Johannesburg event, for example.
Not only will our players receive an incredible VIP experience including personal casino hosts and a week's free accommodation at the beautiful Emperors Palace, but as our guests, we'll encourage all Alpha8 players to make the most of their visit to South Africa by treating them to an exclusive, two-day African safari.
Are there plans for more events to take place between the London and Johannesburg stops? Or will other events only be planned to take place after Johannesburg?
We are constantly looking at potential venues and appropriate times on the poker calendar for additional Alpha8 events, and as of now, there is a good chance we will announce at least one additional stop before Johannesburg for season one. After Johannesburg, we'll make additional Alpha8 announcements as our calendar evolves for 2014.
Does the WPT intend to hold an Alpha8 event on every possible continent?
With buy-ins of $100,000-plus, we realize these tournaments aren't designed for everyone, and we want to make sure that we schedule Alpha8 events in locations where there is real demand from both poker professionals and amateur enthusiasts. In addition to our recently announced European and South African stops, Asia is a prime example of someplace where high-stakes games are already very popular, and I would expect that you'll see us announce an Alpha8 event there before too long.
As the tour grows, what sort of changes, if any, can be expected moving forward stemming from learning experiences of the first event that was held in Florida?
We've been holding WPT events around the world for 12 years now and we still learn new things everywhere we go, whether it be at a WPT National stop in Italy, a WPT Main Tour stop in New Jersey, or at an Alpha8 event in Florida.
Our players have been very helpful in providing us with feedback about the things they like and the things they think we can improve about our events, and I'm very grateful to them for their candor as it's really transformed the WPT experience over the last four years or so. With just one Alpha8 event under our belt, I think it's a little early to talk about any specific changes or improvements we might eventually make, however you can be assured we'll continue to improve and fine tune to create the greatest player experience possible.
*Lead photo courtesy of WPT Blog.
Get all the latest PokerNews updates on your social media outlets. Follow us on Twitter and find us on both Facebook and Google+!