New Maryland Live! Poker Room Thriving Since Summer Launch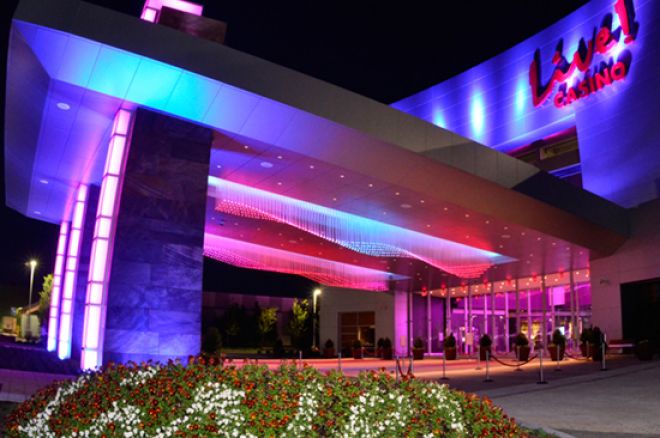 When Maryland Live! Casino opened the state's very first legal, live poker room in August, players from all over the East Coast flocked to Hanover, Md. in droves. The room launched at noon on Aug. 28, and within an hour every available seat in the 52-table room was occupied, and there were more than 1,000 people in line waiting to play.
Maryland Live! touts its brand new room as one of the biggest and best in the country. The room is one of the largest on the East Coast, and offers modern amenities like phone chargers built into table legs along with standard comforts like masseuses and safety deposit boxes. Before launch, the room was projected to generate as much as $1 million per month in revenue.
So far, it has lived up to the hype. According to the Maryland Lottery and Gaming Control Agency, the Maryland Live! poker room generated $2.3 million during its first full month in September. More than $350,000 of that came during the first four days as players from all over the region checked out the 15,000 square-foot, state-of-the-art project.
"The response from local players has been extremely positive and overwhelming," Mike Smith, Director of Poker Operations for Maryland Live! Casino, told PokerNews this week. "There are many days we could use an additional 52 tables! Our intention is to make the poker room at Maryland Live! Casino a place for everyone to play and feel comfortable and we're off to a good start. We offer a full array of games and tournaments to accommodate every level of player from the casual player to big games with all the amenities."
Last November, Maryland voters passed Question 7, also known as the Gaming Expansion Question. The measure allowed table games like poker and blackjack to be introduced at the state's four casinos. For the first time ever, legal poker games could be run within state lines.
Maryland's gambling expansion was a huge victory for many poker pros had been forced to travel outside the state to make their living playing live games. High-stakes players like Greg Merson, Anthony Gregg, and Christian Harder had to drive to Atlantic City, N.J. to find the big games they were looking for.
Merson made his debut at Maryland Live! last week in a $50/$100 no-limit hold'em game with Harder and others.
"It's so awesome just to have poker in Maryland, it's almost surreal," Harder told PokerNews. "I have lived my whole life in Maryland and been a pro poker player for six years. To be able to drive 20 minutes and play in a legitimate casino is pretty sweet. Maryland Live! is going through some kinks, as most new rooms do, but overall it's a great room. I look forward to playing a lot there in the future."
Maryland Live! is currently very busy with cash games, according to Smith, but the poker room does offer daily tournaments with buy-ins as high as $300. Smith says there are big things planned in the future, including partnerships with poker events around the globe.
"We just completed our first tournament partnership with The Players Poker Championship (PPC), which was very successful and we sent 16 winners to the finals in Aruba," said Smith. "We are continuing to review other partnership opportunities to see what else makes sense for our operation. With 52 tables, the size of the room opens up opportunities for us to attract and host larger and more high-profile tournaments and events, including those which are televised nationally. We expect to attract poker enthusiasts from across the county."
*Lead picture courtesy of mdpokerconnection.com.
Get all the latest PokerNews updates on your social media outlets. Follow us on Twitter and find us on both Facebook and Google+!