Pokernews Op-Ed: Brotherly Love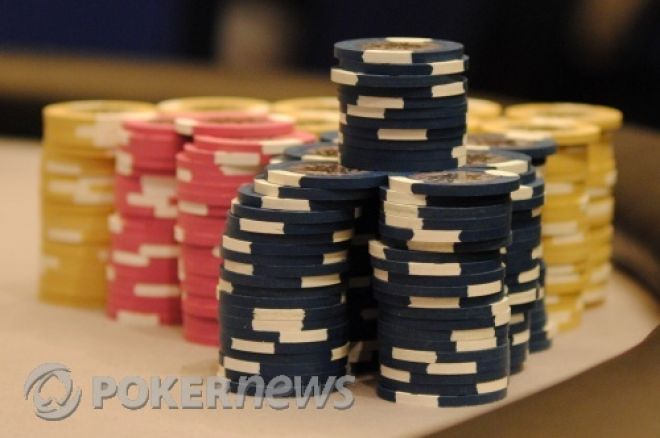 In January 2010, the Pennsylvania Senate and House passed legislation that legalized table games and poker within the state. In the following months, Parx Casino and Harrah's Chester, both about 20 minutes outside of Philadelphia, unveiled poker rooms with at least 24 tables apiece.
The importance of this introduction to such a sprawling metropolis cannot be overstated. Philadelphia is the sixth largest city in the United States, one of only 13 with teams in each of the four major sports, and is a major hub for domestic and international flights. Harrah's recently added a stop in Chester to this year's World Series of Poker Circuit schedule. Parx is absolutely massive at 260,000 square feet, so it will surely play host to a major tournament series in the near future.
We had a chance to visit Parx last week and thought it appropriate to share our review of both the East (poker/slots) and West (table games/slots) buildings.
Location 4/5*
The location of Parx is ideal for anybody in the greater Philadelphia area. Instead of sitting in traffic for hours on the Atlantic City Expressway, just jump on I-95 and you're there in less than a half hour. With a premium player's card you receive free valet parking for Parx West – which comes in handy during these cold months – and it is rumored that Parx East will offer valet service in the future. This serves as a bit of a problem at the moment, though, because there is a large handicapped parking lot separating the main lot from Parx East making it a long walk to and from the building.
*Parx casino does not have a hotel, so this rating is intended more for Philadelphians and other Northeasterners.
Size/Game Selection 4/5
This will increase once Parx East is finised because the place is massive and scheduled to have 61 tables come 2011. Currently, there are 24 tables spreading numerous games including, but not limited to:

$1-$2, $2-$5 and $5-$10 no-limit hold'em
$4-$8, $10-$20 and $15-$30 limit hold'em
$1-$2 pot-limit Omaha
$4-$8 Omaha hi-lo
$4-$8 stud
It's strange that the room doesn't spread $2-$4 limit hold'em, seeing that it's the most popular limit for amateur players. More skilled players will welcome the exclusion, however, because it will force lesser players to splash around in higher limits making the games juicier.
Dealers 3/5
The staff is fairly confident for being so new and so large, but there are some gaping holes that must be addressed. The two biggest problems came at the craps tables and the PLO tables because it took ages for the dealers to make the correct calculations. There were numerous times where it would take the craps dealers a full five minutes to pay players in between rolls because they continuously paid the bettors incorrectly. Likewise, at the PLO tables, if a player said "pot," it usually sparked a disaster ending in everybody scolding whoever was in the box. With time, dealers will gain experience and the problems should decrease, but for now this is one of the few cons at Parx.
Service 2/5
It was a bit of a shock to us when a cocktail waitress asked for $7 after handing a beer to a player in the poker room during our visit. How can you not serve free alcohol? Cocktail service is perfectly normal in Parx West where drinks are free for players, but in the poker room, only soda, water and tea are complimentary. This is a colossal problem that must be addressed because a poker room without free drinks is like America without freedom, a Main Event without Phil Hellmuth clowning himself, and Phil Ivey without the stare. It's just plain wrong.
Juiciness 4.5/5
When the average age at your table is pushing 40, you know you're in a good position to rake in some moolah. Right now the poker room is bustling, and the addition of new tables, new limits and new games should only increase the popularity and action. Certainly the room won't be this juicy forever, but for the time being there are herds of inexperienced players to be feasted upon on the felt. If you are a serious player and live near Philadelphia, it would be foolish to pass up on such a great opportunity to cash in.
Overall 4/5
Once all the tables are installed and the dealers are completely comfortable, Parx will rival even the Borgata's of Atlantic City, New Jersey. Although it does not have a hotel, commuters in Pennsylvania, New Jersey, New York, Maryland and Delaware will be hard-pressed to pass up this new gaming complex for a long trek down the AC Expressway. Parx Casino is bound for immeasurable success, and if it can find a way to provide enough lodging for players, look for it to become a major tournament stop within a few years.
Follow us on Twitter for up-to-the-minute news.