PokerNews Op-Ed: The More the Merrier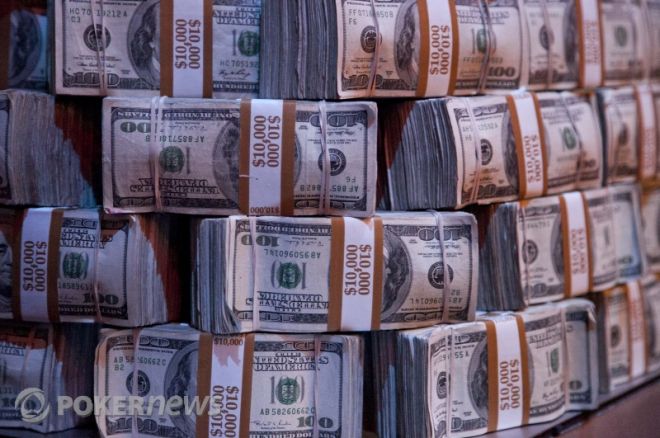 With the introduction of the North American Poker Tour and upgrades to both the World Series of Poker Circuit and the World Poker Tour, live tournament poker in the U.S. is on the rise. The three tours combined added over a dozen new tournament stops in America this season and the buy-ins range from $120 for the average players to $25,000 for the high rollers.
"The tours, especially the smaller ones, are so important for the game to get new money and new players interested and involved," says WSOP bracelet winner Jason Young. "It would be impossible to do this for a living if it was the same 150 guys traveling everywhere and playing against each other all of the time."
Eric Baldwin, winner of the NAPT Los Angeles Shootout ($158,280), echoes Young: "The poker tours in North America are instrumental in stirring up the excitement and generating huge prize pools. These absurd prize pools and first-place prizes are what spark the dreams and interests of new players and keep the poker economy healthy."
The lower buy-in events draw very large fields. This was evident during the summer at WSOP where the six $1,000 "stimulus" bracelet events attracted a combined 20,750 runners – and thus boost the local and national poker economies. By increasing interest and accessibility to live poker these tournaments increase revenue directly via rake and gambling losses in the pit and also increase their marketability and visibility to the amateur player.
"So far, all four WSOP Circuit tour stops have seen an increase in attendance," according to WSOP media director Nolan Dalla. "This proves there is an increasing interest in everything WSOP-related, particularly at locations where the Circuits are breaking new ground."
Still, the success of a tournament series as a whole is often coupled with the success of its main event and while satellites help increase the number of participants, it's paramount that professional players and high rollers attend. This is where location and accessibility come into play.
"I play in the tournaments in North America because it's easiest for me," says WSOP Circuit champion Andrew Lichtenberger. "If I lived in Europe I'd play all the EPTs, or in Asia the APTs and APPTs, etc."
"As much as traveling to Europe is great, after awhile the grind of crossing eight to ten time zones and being on foreign soil can wear you down," admits Jonathan Aguiar. "Being able to stay in the U.S. and even visit cities I've never been to before like Chicago or Miami is just as fun. Not to mention that having strong, domestic tours keeps the U.S. as the economic center of the poker in the world."
It's all cyclical, if the U.S. is the economic center of the poker world, then its players will have more options to choose from and more money to play for. Additionally this spotlight on American tours leads to television coverage, which attracts both amateurs and lesser-known professionals. Proper face-time can turn a home game player into a hometown hero and an unknown grinder into a household name.
Shaun Deeb agrees, adding, "I think any poker market needs its own local tours to keep interest in the game, as well as give players motivation to win something that will end up being on TV."
Nevertheless, a myriad of pro's still see more value in playing tournaments overseas. Softer fields, more money, higher currency rates and better turnouts are very tempting to those grinding on the circuit.
"I try to base my decisions on which tournies I play based on both convenience and value," says Michael Binger who has amassed over $6.6 million in tournament earnings. "For value, the events in Europe are amazing, but certainly I also play events closer to home in North America and it's good to see some renewed excitement back in the U.S. with the NAPT, WSOP-C and WPT."
Like Binger, Chris Klodnicki sees a lot of value in EPT events but conversely he believes that the American poker scene should scale back. "To be honest, poker would be better in the U.S. if there were only one or two major tours," he admits. "I think the EPT does better because it's hand down the number one tour in Europe."
Adam Levy disagrees with Klodnicki, arguing that "With the addition of the NAPT, the revamping of the WSOP-C and the ownership change of the WPT there's been competition – and competition is good for poker."
Klodnicki makes an interesting point though, and oversaturation is somewhat worrisome. If there are too many options then resources may become exhausted, forcing tours to retract or even terminate. Business is booming for time being, however, and there is no sign that the American poker tours will slow down in the immediate future.
The NAPT's success in its inaugural season has been well-documented and by next summer we will know just how effective the expansions of the WSOP-C and WPT are. If the current buzz is any indication of what's to come, though, then the WSOP-C Regional and National Championship events will draw big numbers and so too will the WPT events in Hollywood, Florida.
Have an opinion? Let us know below, and remember, follow us on Twitter for up-to-the-minute news.
Coming up on Tuesday we have an exclusive $2,500 freeroll with Winner Poker at 19:35 GMT. You have until the last minute to download Winner Poker via our links and earn just 10 points to buy into it.