New Jersey's iGaming Launch Date Confirmed; Lesniak Expects Internet Gaming Dynasty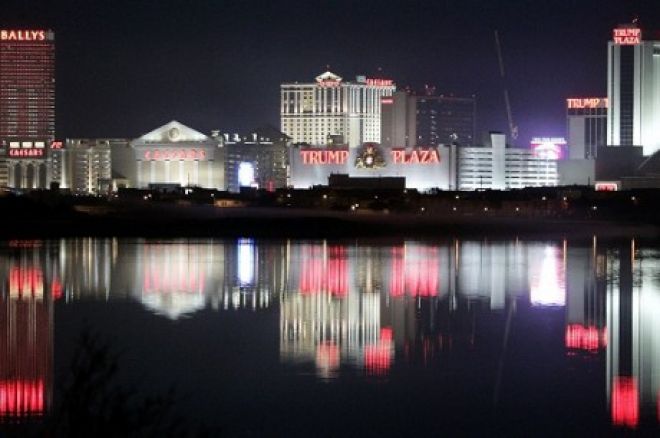 New Jersey State Sen. Raymond Lesniak had a history of being overly optimistic on his dates for when Internet gambling legislation in the state would move forward. So when he said back in February after the governor signed the bill into law that he expected Internet gaming to be up and running in the state by November, it was easy to think he was being optimistic again. It turns out for once he was right on the mark, as the NJ Division of Gaming Enforcement notified casinos Friday of a Nov. 26 start date.
"To see this come to fruition and see our casinos benefit from it is quite an experience," said Lesniak, who first sponsored legislation in 2010. "But, for me, it's just the beginning of an Internet gaming dynasty in New Jersey that I planned to make happen."
The DGE also released a draft for final Internet gambling regulations. Some changes were made to the regulations since their initial release in June.
Poker Players Alliance executive director John Pappas had expressed two concerns with the original regulations: That a player account with no activity for a year will be considered dormant and have the balance forfeited, and a too elaborate log-in process to verify identity that included using a PIN, password and answering two or more challenge questions.
These updated rules require only one "strong authentication" to go along with the username and password, and list possible options of a strong authentication as another password, electronic token, answering questions about themselves, or possibly biometric data such as fingerprints, facial or voice recognition. Specific technologies to verify identity will be considered during the system approval process.
Accounts dormant for one year will still have their balance forfeited, but the rule was amended to require patrons are notified of this requirement. Another issue addressed was that self-exclusion timeouts can now be a period chosen by the patron, but must be at least 72 hours. PokerStars parent company Rational Group was denied in its suggestion that player-to-player transfers be allowed.
Lesniak said he doesn't believe New Jersey will have the difficulties in generating players that Nevada has faced in the early stages of offering online poker within the state.
"I think we're going to have a vibrant Internet gaming market in New Jersey generating revenues for casinos and the state, and keeping people employed," Lesniak said. "This is the start of something I believe is going to evolve into New Jersey dominating the national and international market of Internet gaming."
He sees the key to reaching that level as having other states join under New Jersey's regulatory scheme and combine player pools.
"We have to No. 1 make compacts with other states to join our sites, which I think will happen," Lesniak said. "We have a huge advantage over Nevada because our states can offer every single form of gaming and Nevada is limited to just poker, which really cuts their revenue potential by more than half. I think New Jersey is going to be a much more attractive place for states that want additional revenue to team up with."
It was hoped that New Jersey's passage of Internet gambling, particularly with the signature of a respected and prominent governor such as Chris Christie, would spark action in other states. However, there has been little progress on the legislative front in any other states this year. Lesniak thinks that will change next year when states see New Jersey's success in online gaming.
"I think they're going to wake up and see the benefits that are coming to New Jersey, but they will also realize that it's not easy to set up a regulatory scheme, attract investors and have the liquidity to make it work," Lesniak said. "Even the bigger states will find it in their interests to come to New Jersey."
Get all the latest PokerNews updates on your social media outlets. Follow us on Twitter and find us on both Facebook and Google+!